Entertaining at home is affordable, fun, and you're guaranteed to always be comfortable. After all, you can eat what you want, you know where the spare napkins are kept plus you don't need to go anywhere when the party is over! Yet striking the right note with entertaining décor can be tricky. You don't want to go overboard and spend a lot, yet you still want your home to look chic and effortless.
The key to mastering entertaining décor is to acquire a few staple pieces that will stand the test of time and then add smaller seasonal pieces to the mix. That way, you can keep things fresh while still having your home look refined and elegant.
We've pulled together our top entertaining ideas, from how to make a beautiful table setting to getting the right entertaining décor to make your spaces really pop. Get ready to entertain at home in style because once you've levelled up your spaces, you'll definitely want to show them off! Whether you're hosting a decadent dinner party for two or a summer soiree for many, you'll transform into the ultimate host with these entertaining ideas.
Step 1: Back to Basics
So, how do you create the ultimate entertainer home? Well, first up, you want to start with your furniture. How you arrange your furniture can really set the tone of your spaces. You don't want to separate your spaces by arranging your furniture so that it closes off parts of your rooms. Yet, you still want to create defined spaces using area rugs and furniture. That way, guests can be guided from one space to another.
When you're adding entertaining décor, ideally, you want to start with furniture in neutral tones. From there, add colour with smaller, more affordable décor items.

Proper entertaining décor should allow you to create a comfortable, yet open space with plenty of seating out in the open as well as in corner nooks for more privacy. You should aim to invest in high-quality furniture and then complement it with other seasonal pieces in a variety of fun colours.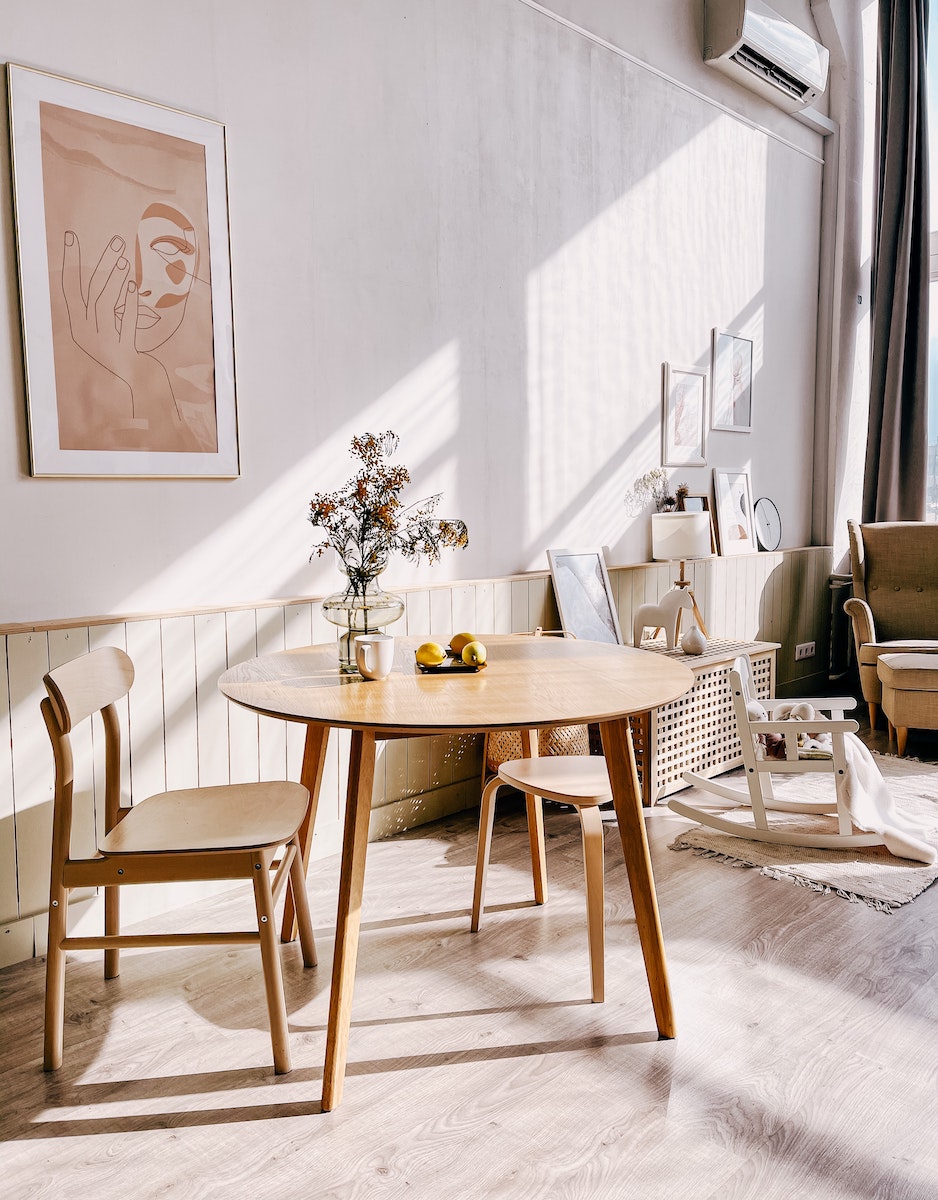 Step 2: Use Entertaining Décor to Create Zones
Think about how you want to use your spaces. Is your home the go-to place for watching a game on your HD TV? Or would you prefer to host intimate dinner parties? Or perhaps you're living the bachelor life and you want a place for beers and barbecues with your mates? Either way, think about how you'll use your space and what you need to set up to achieve that.
When you're setting up your room, an open plan floor plan can help to open up your space and make it appear larger – not to mention, it's easier to mingle this way! Think about the best entertaining areas you've ever seen. It's likely that they had multiple places for guests to interact in.
If you have enough space, create clusters of seating so that guests can gather together in different areas as they like; for instance, outside, near the TV, or in the dining area.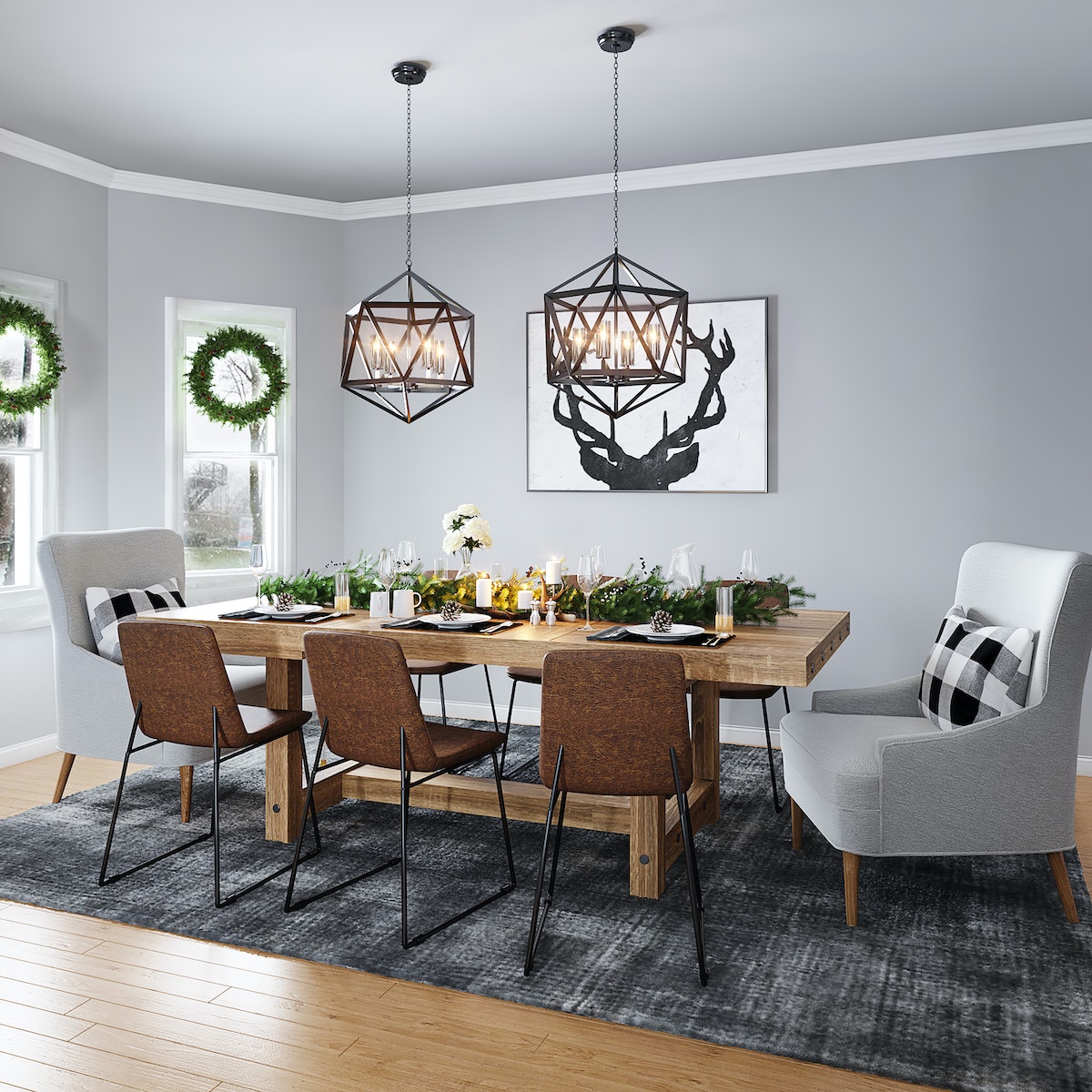 Step 3: Show Off Your Personality
Next, add some colour and personality to your spaces. Why not wow your guests with a bold conversation piece or a delightful bunch of colourful flowers – or both?
We love a bright piece of wall art to cover boring bare walls. Wall art has a transformative effect – it has the power to brighten up the dullest of rooms. Our favourite colourful wall art ideas are:
There are truly so many options when it comes to wall art. Plus, if you get bored of any art pieces in particular you can always rotate them around your home. That way, you can add new pieces in high-traffic areas like the living or dining rooms and always keep things fresh.
Not sure what kind of wall art would suit your space? Check out Pinterest for more inspiration!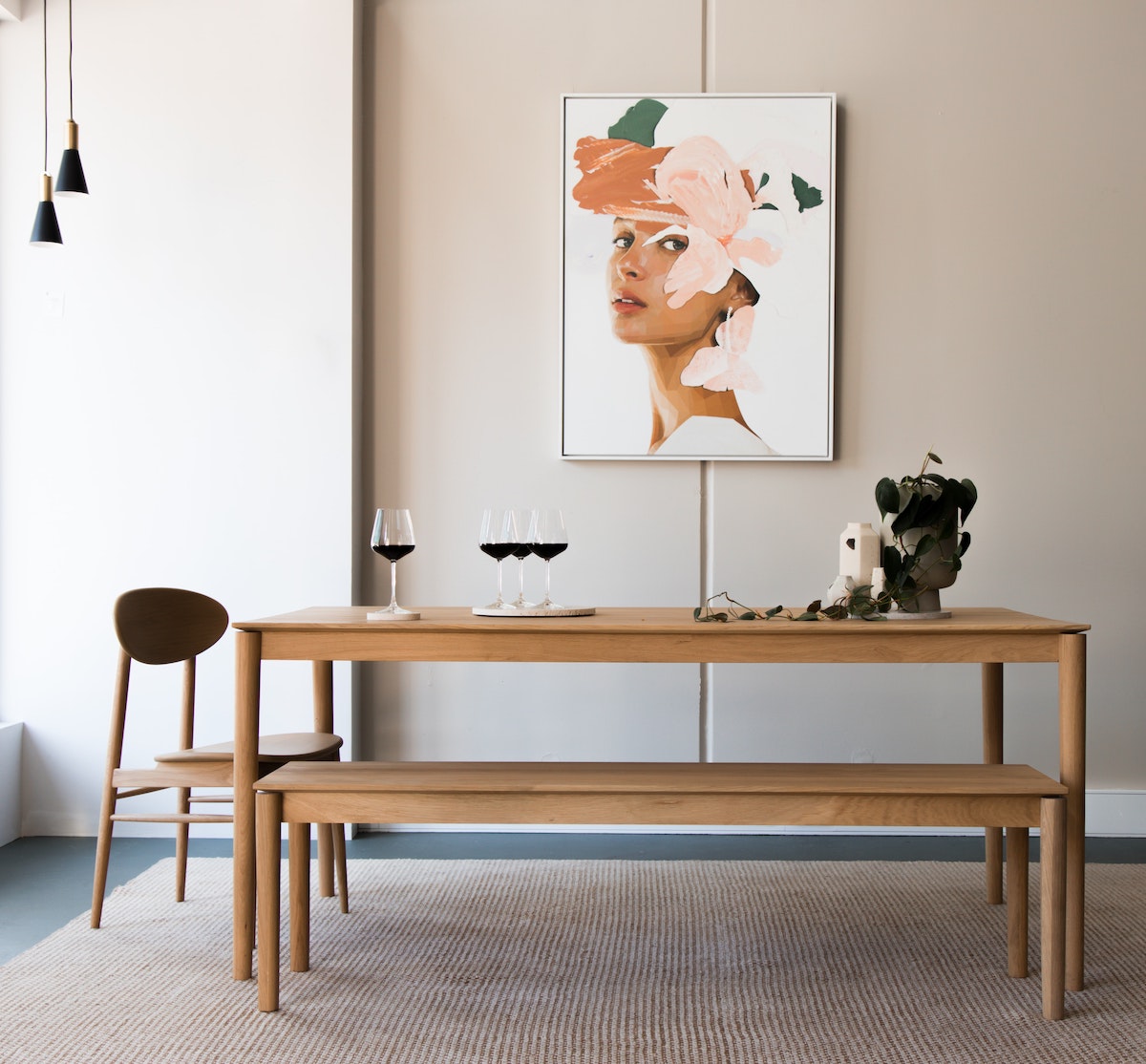 Step 4: Set the Mood
When you're buying new entertaining décor, it's worth thinking about how your home presents itself in other ways. Of course, you want your home to look chic and be functional. After all, people need to actually be able to move around your home without tripping over each other!
Atmosphere is a must when it comes time to entertain. Invest in high-quality candles and scent diffusers to make your home as pleasant as possible. Add them in the bathroom and living room, or you can even add candles outside in the evenings.
It's also important that your home has ample airflow. Not only will it keep things cool on warm days, but it will also ensure any mustiness or cooking smells fade away as quickly as they arrived.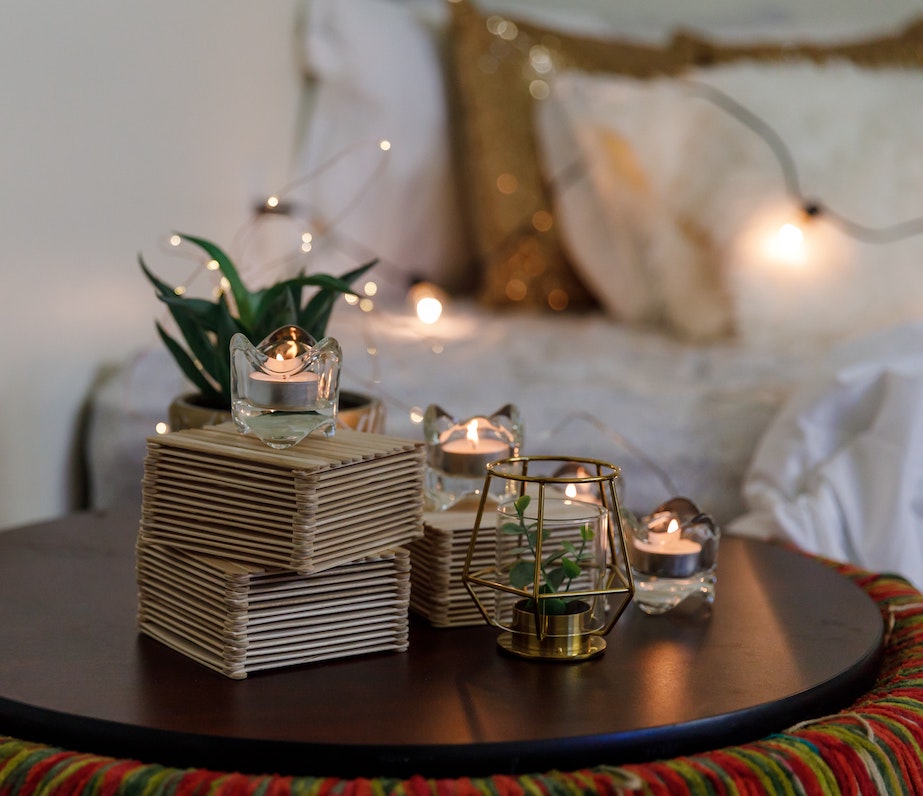 Step 5: Make it Welcoming
As a host, it's important to put guests at ease. Anyone visiting your home should be comfortable. No one wants to get stuck sitting in the "uncomfortable chair"! Add comfort with plenty of comfy seating, soft furniture, cushions, and plenty of throws and blankets.
Lighting is also an important piece of the puzzle when it comes to entertainment décor. The last thing guests want is to be thrown into a room with stark white, bright lighting that reminds them of a hospital. If your main room lighting is too bright, invest in floor lamps and table lamps or even fairy lights to create a more relaxed setting.
To brighten up a very dark room, you could also add mirrors to reflect the light or add a large piece of wall art in light tones like white, pastel pink, or a baby blue to brighten things up.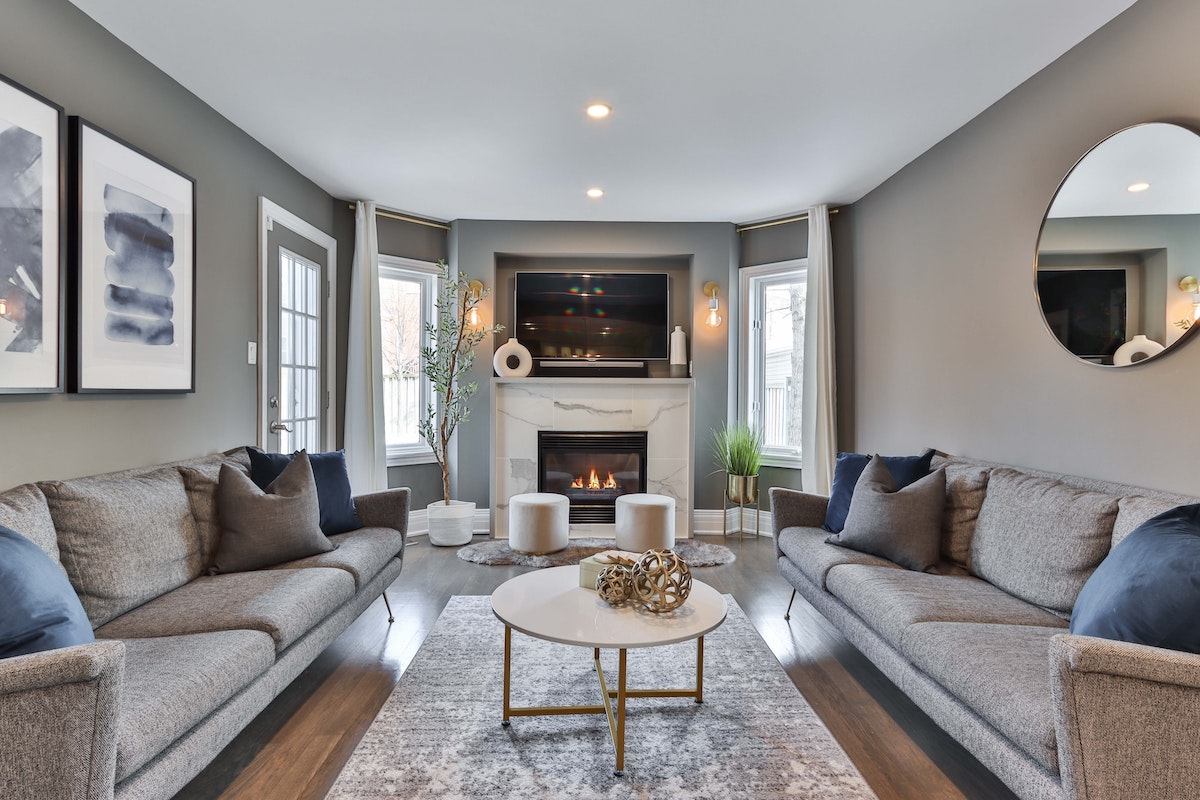 Step 6: Create the Perfect Table Setting
An Insta-worthy table setting can set the scene for a dinner party to remember. If you're not sure how to make a beautiful table setting, don't worry. Setting the table doesn't have to be expensive or take up lots of your time. Plus, it's something you can do hours in advance or even the night before, leaving you more time for cooking – and eating, of course!
If you're on a limited budget, just invest in chic, high-quality white linen napkins and stylish napkin holders. Then add a few clusters of wildflowers in old wine bottles or small clear vases and space them evenly across the table.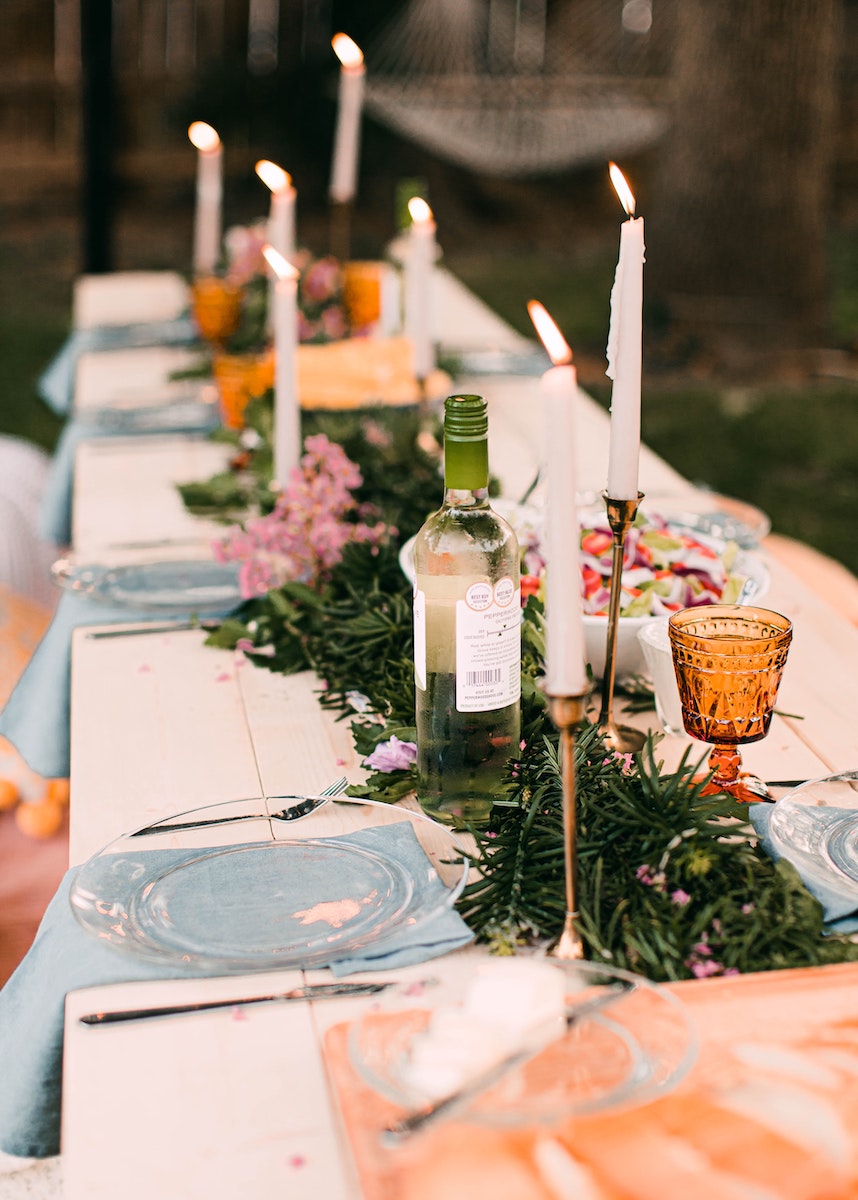 If you've got more time and more to invest, you can add seasonal colourful napkins and include matching plates or purchase some beautiful flowers to set the scene. Add matching candles on the table or some occasion-specific decorations to really take it to the next level. You can even decorate with some pretty individually-wrapped chocolates or lollies. These can always be removed prior to serving food if you're running low on table space!
Are you ready to create an entertainer's paradise? Add some flair and personality to your party-ready space with our epic home décor prints. Start browsing now, or check out our enormous collection of wall art designs here.