In uncertain times, showing love for your family is more important than ever. Our mothers never stop showing us unconditional love, sacrificing their time and energy to give us endless streams of love and affection. So why not get something a little more meaningful than chocolates or yet another gift pack full of soap? Celebrate Mother's Day the right way this year with personalised gifts for Mum that are sure to make her smile.
We've curated a list of our favourite gifts for Mum so you can shower her with love this Mother's Day! We've got gifts for all kinds of mums so check out our list and find out which one your unique mum would prefer. Check out our gifts for mum by answering questions about her unique personality and matching gifts to her! Read on to find out more.
1. Sporty Gifts for Mum
Have you got a sport-obsessed mum? If you answer yes to any of the below questions, check out the gifts for mum below to match!
Does Mum love getting active outdoors?
Does she play sports like golfing on the weekends or play netball with the girls every week?
Does she love watching sports at home on the TV?
Does she obsessively attend games in person (and not just to please your dad)?
Best gifts for mum:
A canvas print featuring sports imagery. Choose her favourite sport and create a piece of wall art that celebrates her unique love for the sport, whether that's golf, tennis, swimming or bowls
Find imagery of her playing sports, alone or with friends, and turn it into a beautiful canvas to hang in her bedroom. She will love the thought that has gone into her gift!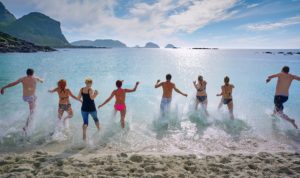 2. Animal Lover Gifts
Does your mum have a love for furry creatures great and small? If you answer yes to any of the below, check out the gift ideas for mum below!
Do you find it hard to tear Mum away from nature documentaries?
Does she often visit pet shops or the local zoo?
Does she read books about animals?
Does Mum already have animal-print-everything?
Best gifts for mum: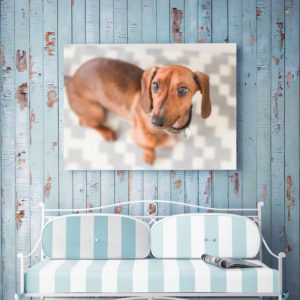 3. Gifts for Mums Who Love Nature
Check out if any of the below sound like your mum! If so, check out the outdoorsy gift ideas for mum below!
Is your mum active?
Does she love hiking or walking?
Does she love admiring vast landscapes and being out in nature?
Does she always try to convince you to come camping or glamping, if that's more her style?
BEST GIFTS FOR MUM:
A split canvas print of a stunning landscape. Perhaps this is a cityscape, a landmark, a memorable photo of a hiking trip or a mountain scene. If you don't have any images handy, you can choose from our enormous collection of landscape images
Canvas prints with scenes of nature; a colourful bird, a rainforest, a tranquil lake or a field of flowers will brighten up your mum's walls instantly and have a calming effect within the room. Check out our selection of images from nature here and transform one straight into a photo print
A landscape on a high-definition metal print. Images printed on metal are displayed in highly-saturated colour, sharply defined on the metal, sure to enhance your mum's walls. Our metal prints are ideal when you have an image to display with lots of fine detail you want to emphasise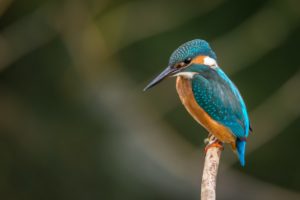 4. Beach Lover Gifts
Answer yes to any of the below questions and your mum might be a perfect match for one of the gifts below! Read on to find out.
Is it difficult to tear your mum away from the beach?
Is your mum like a fish out of water on land?
Does your mum like collecting shells or have lots of coastal interiors pieces like nautical-inspired prints, driftwood or blue-and-white-striped linen?
Best gifts for mum:
A large canvas with a calming seascape
A wall display with a series of images of the beach
Nautical prints. If Mum loves sailing, she might love to hang a nautical-style print on her wall, like images of anchors or boats
Family photos at the beach. Turn her favourite images into a stunning canvas print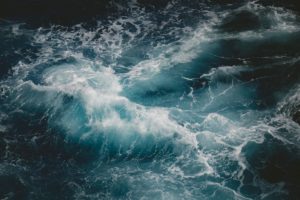 5. Gifts for the Art Enthusiast
If you answer yes to any of the below questions, check out the gifts for mum below that will suit her artistic sensibilities!
Does your mother appreciate beautiful art and stunning prints?
Does she head to art exhibitions regularly?
Does she create her own paintings, drawings or artworks?
Best gifts for mum:
Art prints from her favourite artists. Many artists will have downloadable images you can keep and print as a stunning canvas artwork
Browse our range of striking modern art prints which can be printed on metal, acrylic or canvas
Contemporary art prints. We have a huge range of contemporary art prints to choose from
Islamic artworks on a high-shine metal print
Funky urban artworks on a large-scale artwork
Retro artworks on a classic single canvas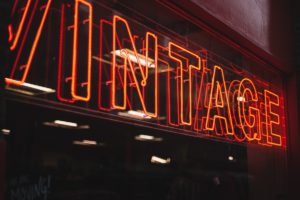 6. Gifts for the Bookworm
Got a bookwork in the family? If you answer yes to any of the below questions, you probably do! Check out our gift ideas for mums who love to read below.
Does your mum loves nothing more than to curl up with a good book?
Does Mum like quoting proverbs or lines from her favourite poems?
Are your mum's books exploding off her shelves or do they take up a whole room?
Best gifts for mum:
Try these ideas for the mum who is a regular bookworm.
To create a meaningful gift, find a quote from your mum's favourite book and transform it into a canvas print. Square shapes work well for this purpose. This is simpler than ever with our easy-to-use template. Just design your quote using Canva and upload it to our template. This is perfect for a small, stand-alone canvas to sit on a shelf or desk space
Create a stunning photo collage that represents the world of her favourite novel. Select a mixture of quotes and images that represent that world. The quote could fit in the middle with image surrounding it to achieve balance. She'll love the thoughtfulness that has gone into a gift like this
7. Gifts for Foodie Mums
Is your mum a foodie? If you answer yes to any of the below questions, check out the gifts for mum that suit her master chef tendencies. 
Does your mum love cooking up a storm in the kitchen?
Is she an aspiring home chef?
Does mum love to sample the menu at every single restaurant in town?
Best gifts for mum:
A simple food drawing or an image of ingredients on canvas
A canvas featuring exotic dishes from all over the world to inspire her
Use metal prints to bring out the bright colours in bright food prints
A photo of all the family enjoying food together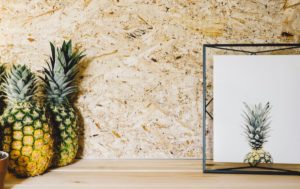 8. Gifts for the Travel Mum
Do you have a travel queen in your midst? Find out by answering the below questions! If your jet-setting Mum loves to travel, she might want a reminder of all the beautiful places she has travelled to in the past.
Is Mum always planning her next trip?
Is your mum dreaming about travel by using Pinterest, or scrapbooking, or sending you new links of place to go?
Is your mum very interested in all your travel plans and photos?
Best gifts for mum:
A split print of a stunning landscape, like an image of the beach or a mountain landscape
A metal wall art print of her favourite holiday destination, like a beautiful Italian village or a street photography scene
If you feel your mum is truly eccentric or simply doesn't fit into one of the categories above, an original canvas print is a great option. To start browsing our range, click here.