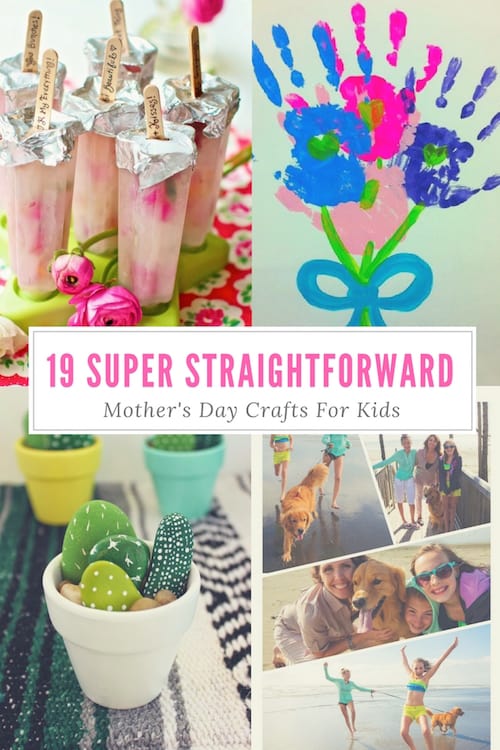 There's something about personalised, handcrafted gifts that have the ability to bring happy tears to a mother's eyes. This collection of 19 Mother's Day crafts for kids all look impressive, but they're also super straightforward.
It doesn't matter how young or old a child is or what the final result is, if the gift is crafted using their child's own two hands it will always be treasured.
From easy crafts for little kids to impressive craft ideas for older kids, handmade gifts, creative Mother's Day cards, or handcrafted flowers, there's something for everyone!
The smile on Mum's face when receiving one of these gorgeous gifts will say it all. 
Super Easy Crafts For Little Ones
Often it's Mum supervising their child's craft activities, so imagine her surprise when she receives something special she hasn't helped to make!
Whether you're a Dad, Aunty, Uncle, Grandmother, Grandfather, babysitter, nanny, or childcare worker, you'll love these easy yet high-impact Mother's Day craft ideas.
1. Sewing cards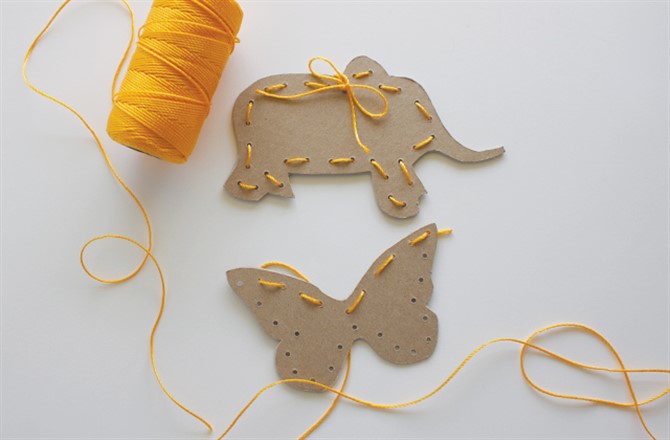 2. Painted hand bouquet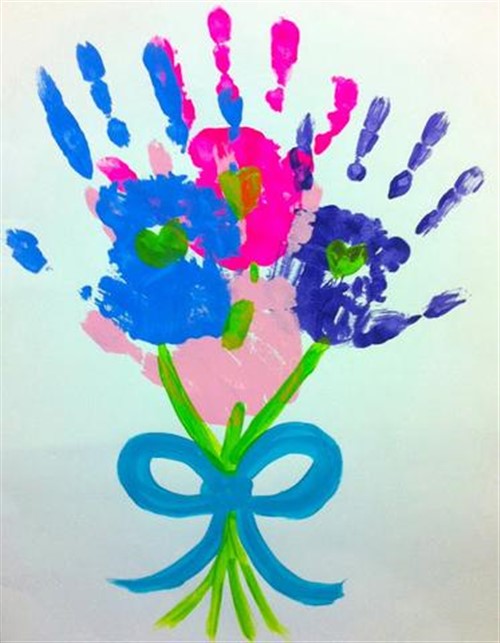 3. Button bookmarks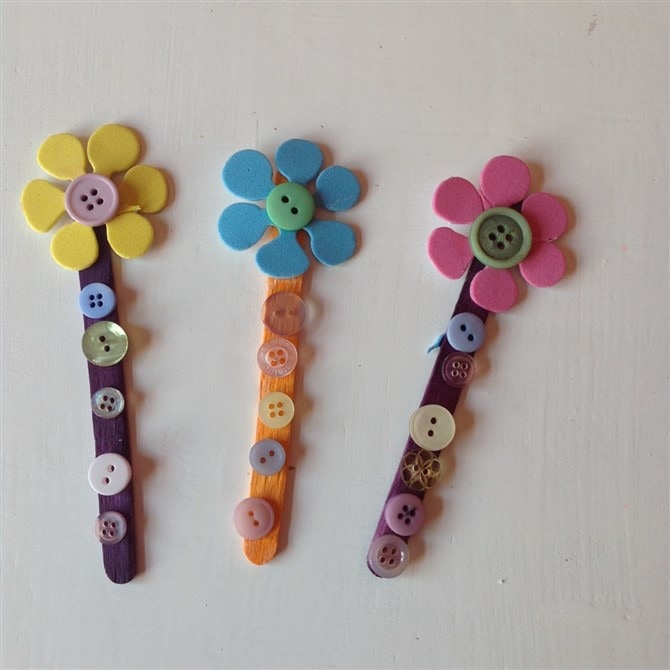 Impressive Craft Gift Ideas For Older Kids
Send this list to a primary-school-aged child or teenager to tackle on their own. Regardless of whether they're into arts and crafts or not, these ideas are easy enough to put together. It just takes time and patience.
The results are impressive, particularly the soaps, cactus pots, and canvas prints.
To create your own personalised family collage canvas for Mum, check out the 40+ different collage templates you can create online now.
4. Floral bracelet
By: Lovely Indeed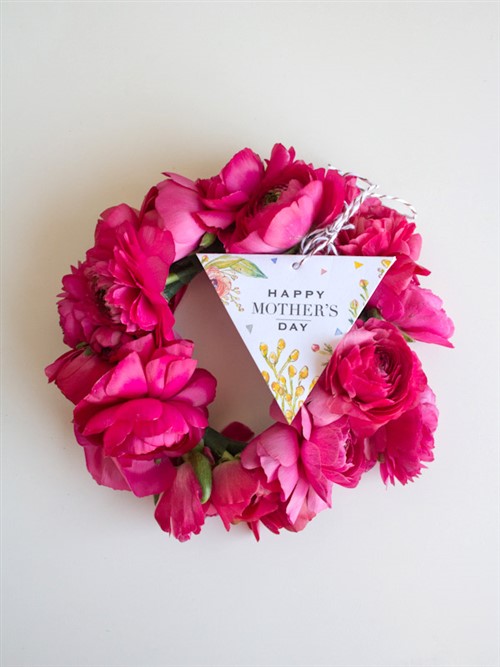 5. Hand painted mini cactus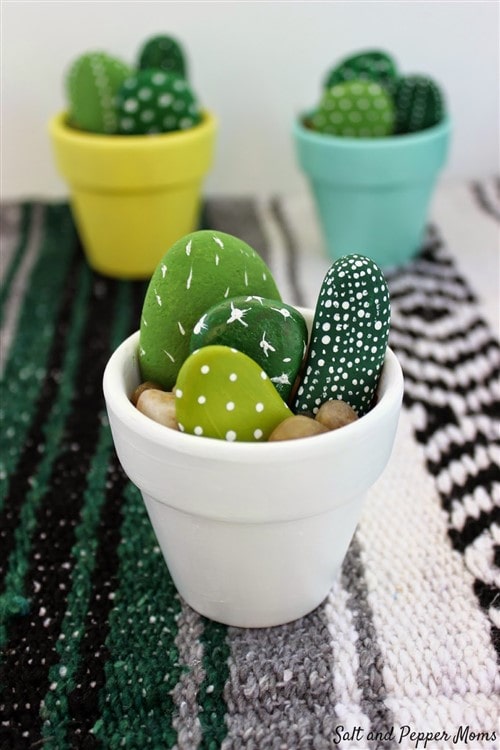 6. Canvas collage
From Canvas Factory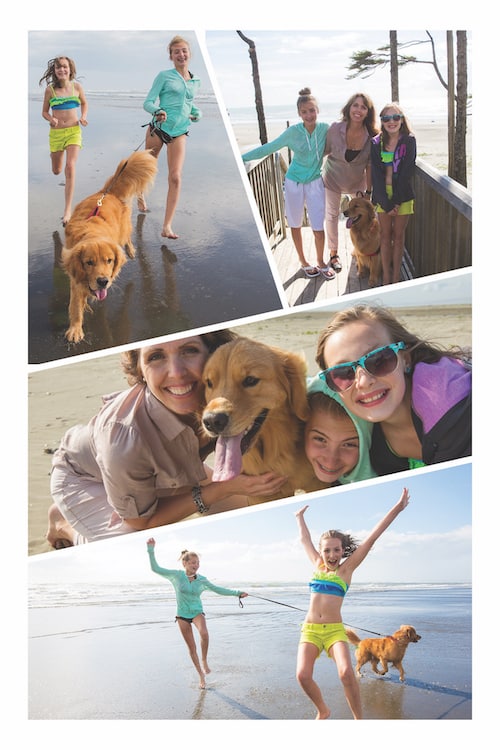 7. Soap gift
By: Latika Soap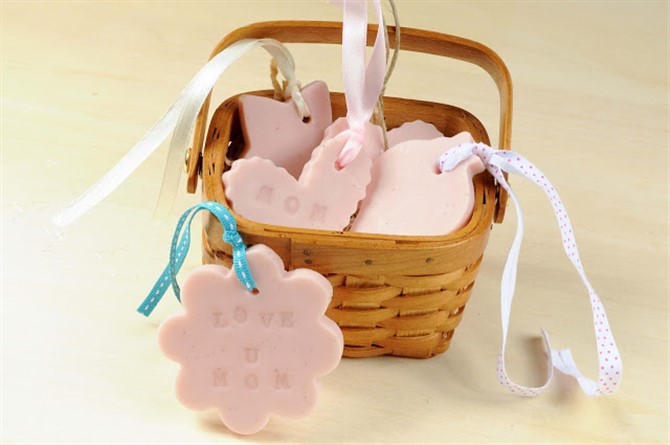 8. Dream catcher
By: jane can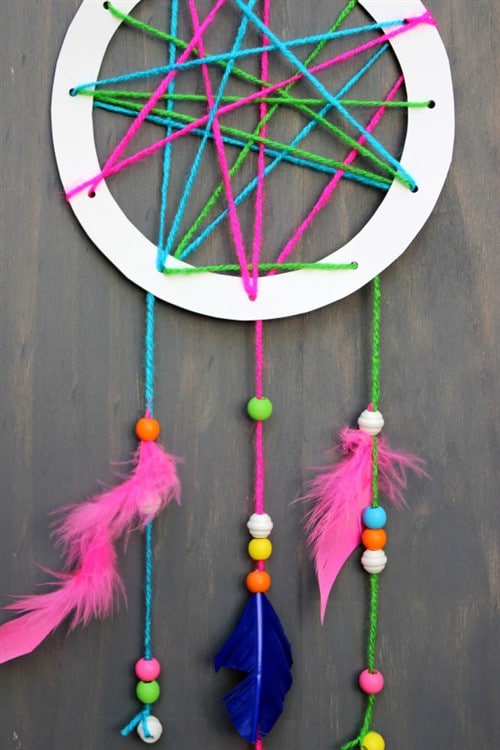 9. Crayon candle
By: The Pinning Mama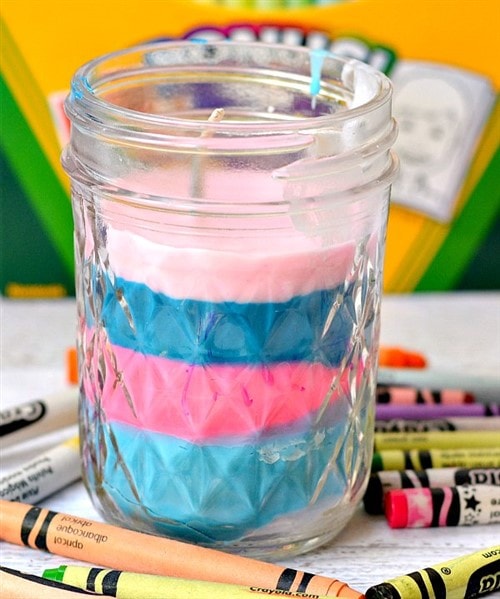 Creative Craft Using Recycled Materials
Many Mums out there care for the environment, so it makes sense to craft a gift using recycled materials.
To create a quality recycled gift that doesn't end up being recycled itself, be sure to check out these extraordinary creative Mother's Day craft ideas.
Mum will love how much thought and imagination has gone into her gift, no matter how simple or complex.
10. Love stems
By: It's A Wild Life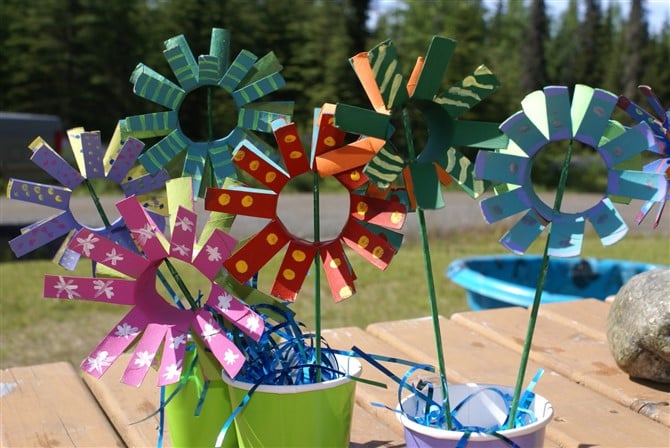 11. Egg carton flowers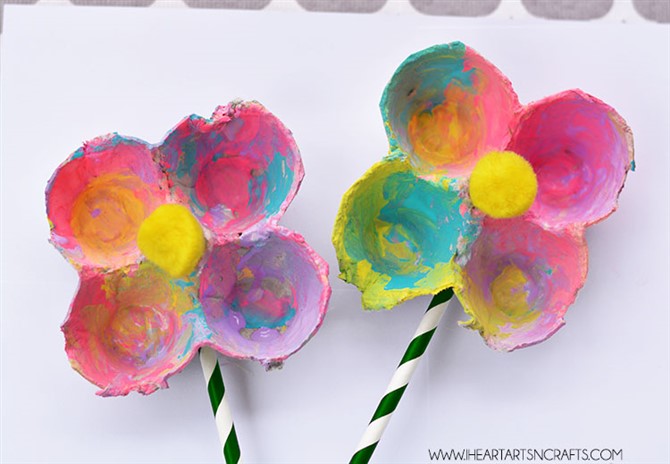 12. Recycled art handmade notebook
By: Artful Kids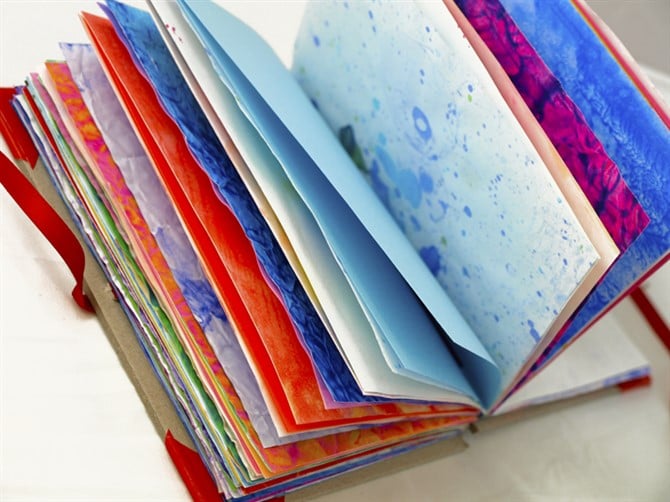 Gorgeous DIY Mother's Day Cards
When crafting a Mother's Day card, it pays to keep it simple, colourful, and creative. A child should build on the strengths they already have, whether that's painting, drawing, or just colouring in neatly!
The pop-up card idea is the ideal option for an older child who's familiar with the concept of shapes and dimensions while the vintage and flower cards will require much more time and supervision to achieve.
13. Pop-up card
By: Martha Stewart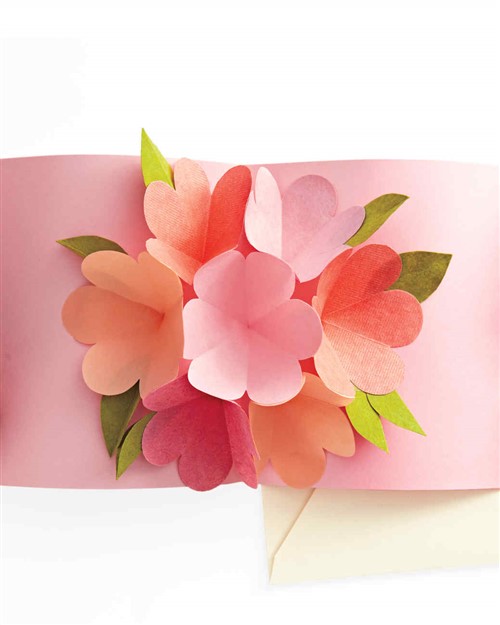 14. Vintage card
By: Martha Stewart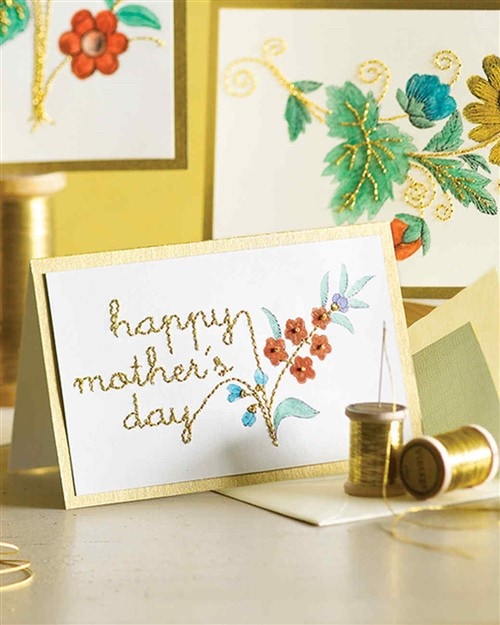 15. Flower card
By: mmmcrafts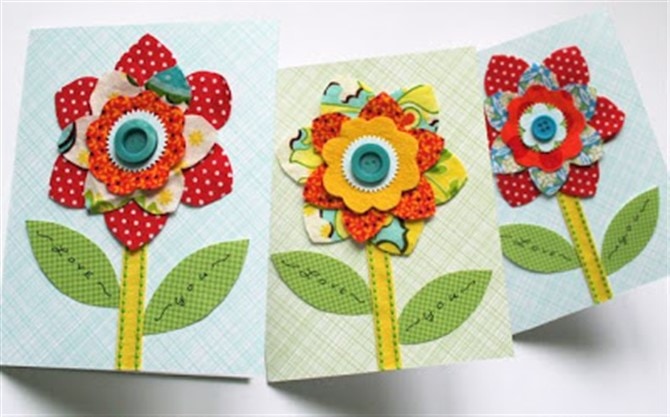 Home Made Edible Gifts For Mum
How good are those flower popsicles? Not only are they terrifically tasty and fabulously feminine, but they're chock-full of that special secret ingredient – love.
Food gifts can be made a few days in advance, but it's important they're kept fresh, so be sure to plan ahead if this is your treat of choice for Mum.
16. Flower bouquet popsicles
By: Marla Meridith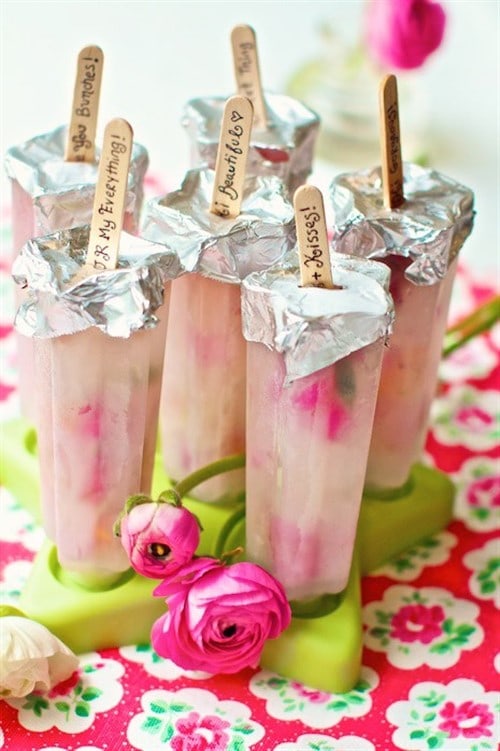 17. Flower bites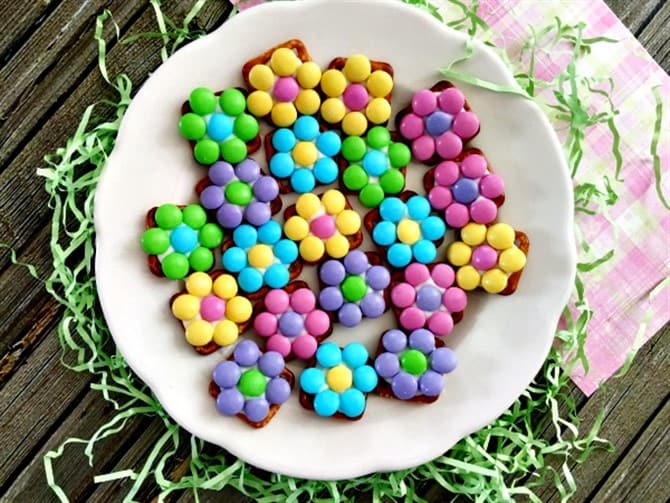 Give Mum Flowers That Will Last
A flower that lives on long after Mother's Day has ended? Wouldn't that be the dream?
Make that dream a reality with craft flowers that will bring a mother's heart and home to life. Simple, yet super straightforward.
18. Paper flowers
By: Made by Joel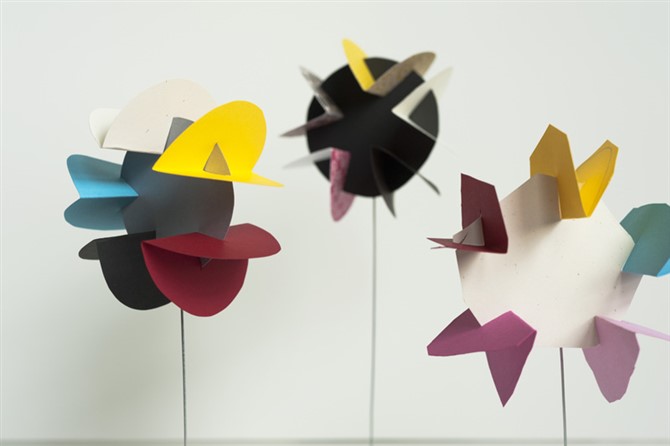 19. Crafty bouquet
By: Make and Takes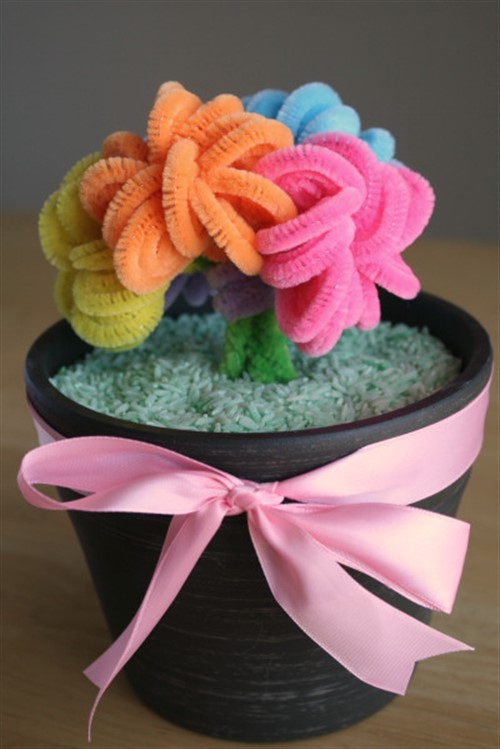 We hope these Mother's Day crafts for kids ideas have inspired you to whip out the glue and paints and get creative! Which idea will you try first?