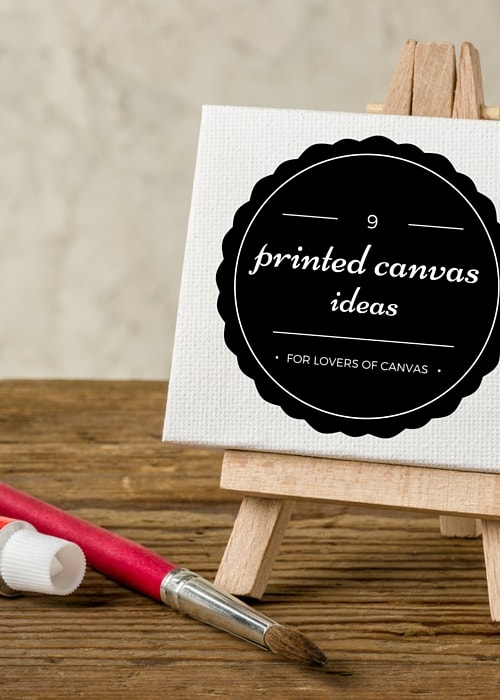 Canvas is so amazingly versatile. From stunning printed canvas adorning your walls to canvas shoes and canvas tote bags, there's no wonder why so many people love all things canvas. Here are nine of our favourite printed canvas ideas for anyone who has a 'thing' for canvas.
1. Leopard Spots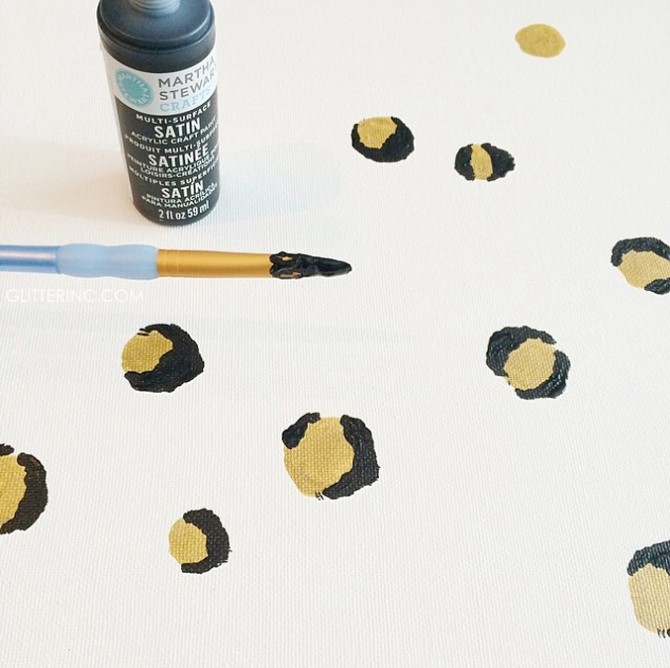 Now we know there are many leopard-print lovers out there, so this one is just for you! This will be an attractive, subtle, chic, and crafty addition to your home or office, and best of all it's very simple to make. The instructions are supplied and they're quite straightforward. Basically, you just need a blank canvas, black acrylic paint, a paintbrush and a gold metallic marker. And don't worry if you're not very artistic, because anyone can follow these instructions. Just have a go! You'll be feeling pretty proud of yourself when you see the finished result. Enjoy your trendy piece of leopard-spotted artwork!
2. Twas The Night Before Christmas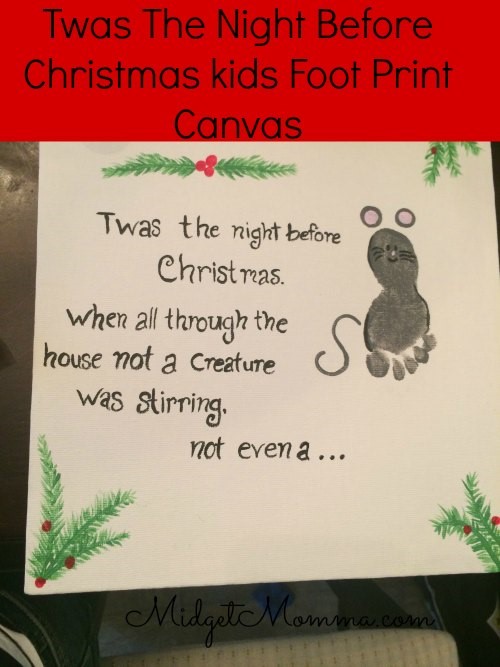 By MidgetMomma
Isn't this just the cutest thing you ever did see? For those of who you love the story "Twas The Night before Christmas," you're going to love this great idea of capturing your child's footprint. And what better way to do it than on a canvas print. For your supplies you'll need a piece of canvas, paint (red, green, grey, black and pink) paintbrushes, paint pen, and baby wipes. Oh, and of course you'll need your baby or toddler to pose for your canvas print. The instructions for this one are very clear, and you shouldn't have any difficulties at all in completing this project. This is a perfect keepsake of your precious child.
3. Yearly Handprint Canvas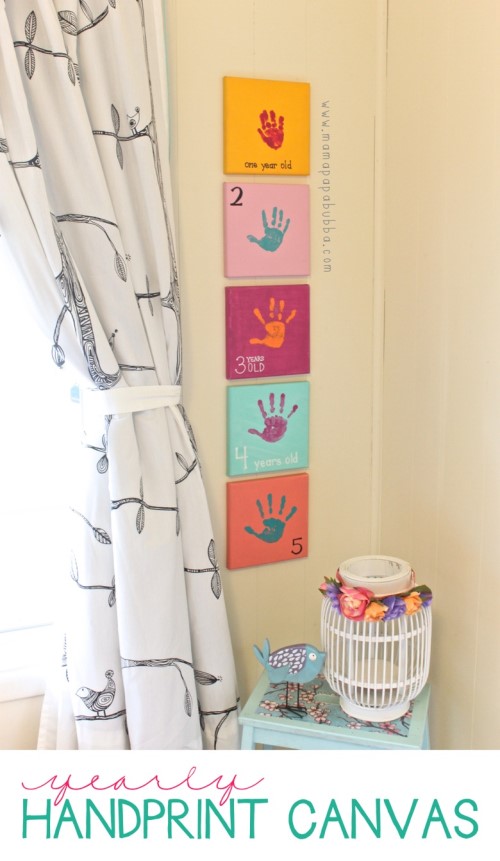 How amazing would these little canvases look on your child's bedroom wall, or on any wall in your home for that matter? These canvases have been made for years 1 to 5, but they can be made for whatever years you choose. If your child is already three, then start on their fourth birthday, and so on. We know that it sounds like a long process, but believe us, the time will pass quickly enough and you will have your set of five prints. These canvases are very simple to make and the instructions are very clear. All you need is some uniform-sized square canvases, crafter's acrylic, foam brushes and a paint pen. Why not start this tradition right now with your children? And remember, it doesn't have to be just five canvases – it can be as many as you like. This will be something of your children to treasure for the rest of their lives.
4. Canvas Collage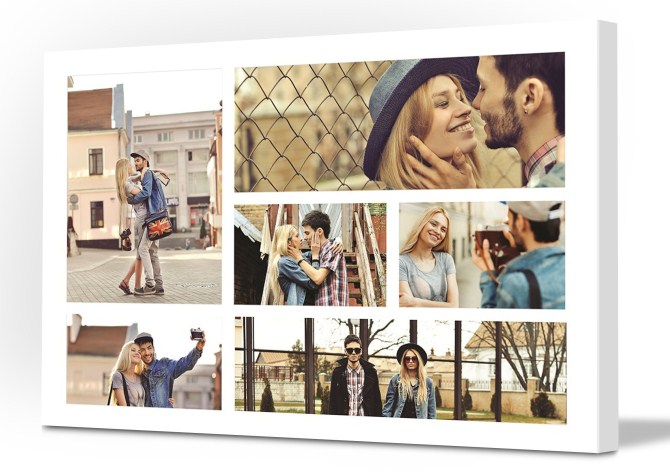 Isn't it interesting that when you visit someone else's home your eyes are automatically drawn to the photographs and pictures on the walls. Many people struggle to find the perfect artwork to decorate their home, but don't you agree that a photo collage is the perfect home decorating idea? At Canvas Printers Online, we offer a range of collages, from Traditional, Themed, Modish and Silhouette, and all come in different sizes and shapes. And the process couldn't be simpler! All you do supply the photos and choose a layout from our collage maker categories, and let us take care of the rest. You'll be thrilled when you receive your personalised canvas collage, framed and ready to hang. From small prints to large prints, your home will truly be a home with these memories hanging on your walls.
5. Canvas Teepee Tent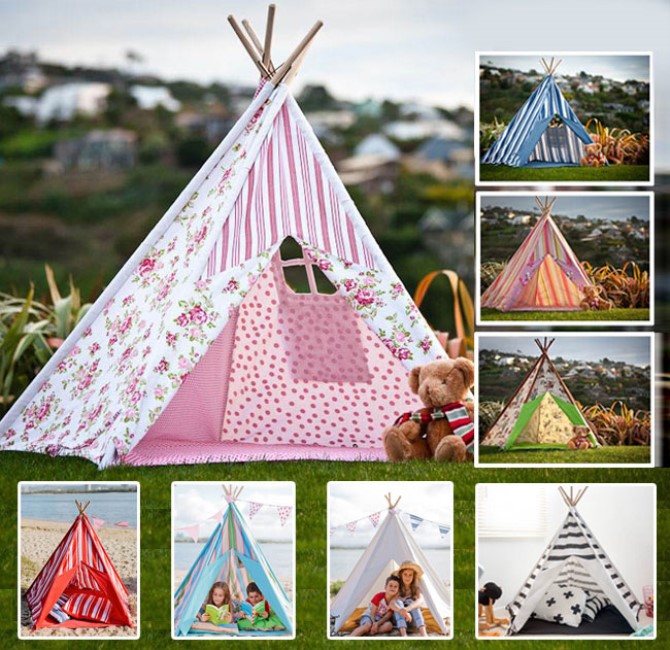 From Lime Tree Kids
We can see from these adorable pictures that canvas doesn't necessarily have to hang on the walls of your home, because what child, girl or boy, would not fall in love these canvas teepee tents? These fabulous play tents for children are styled from high-quality, super-durable cotton canvas and they make super fun for both outdoor and indoor play. And have a look at the seven beautiful colours and styles you get to choose from! Each tent comes complete with five poles, and they're so easy to assemble.
6. Canvas Tags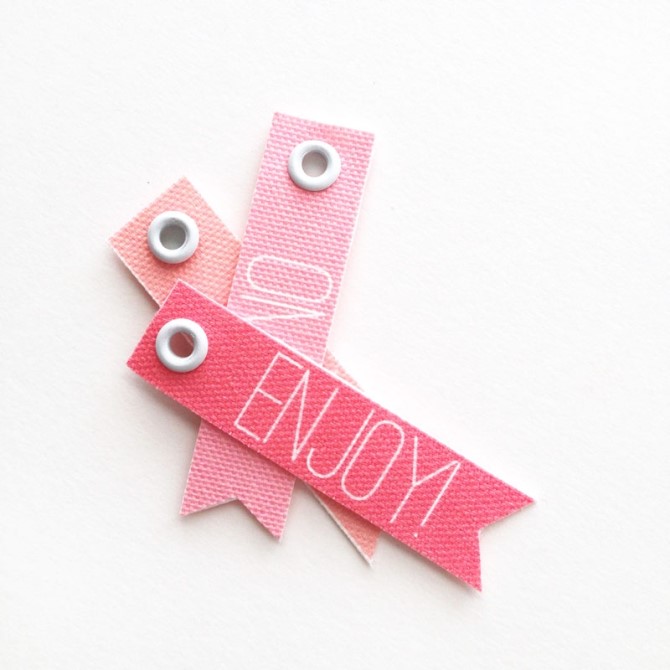 By Maritza Lisa
These canvas tags are just delightful – perfect for gift-giving and also ideal for wedding favours. We're not going to go into too much detail about these little treasures because the instructions are all written out for you, so all you have to do is follow along. Fellow crafters love the fact that you can print on fabric, then simply send your designs to be print and cut. The canvas has an adhesive backing which saves on gluing. We'd love to know how go with these: aren't they just adorable?
7. Growing Footprints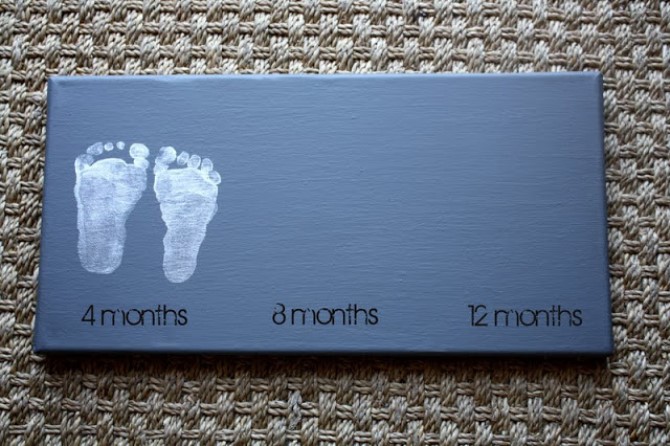 Again, this is all done on canvas! The instructions for this fabulous idea are possibly not as complete as they could be, so this is where you'll have to start using your own imagination. The idea is brilliant, and you get the general idea from the above finished product. Anyone with a new baby will want to create this wonderful memento of their little ones first months on earth. Can't you visualise your baby's dear little feet permanently recorded on a canvas print?
8. Paint Your Own Canvas Shoes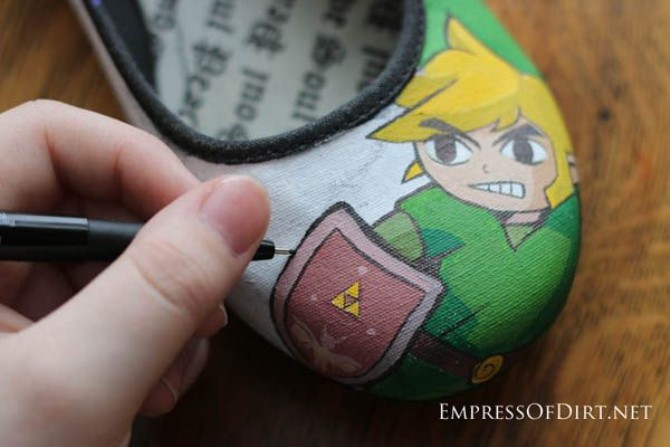 Now this is a fabulous idea we just have to try! What we love about this idea is that you don't have to be a brilliant artist to customise a pair of canvas shoes. Anyone can do this! The instructions for this project are very clear and well written, so if you have the inclination and you're willing to give this a go, you can now ensure that your or your child's shoes are always an interesting talking point. Another bonus with this project is that if you make a mistake, or you're not happy with the way things are progressing, you can simply paint over the area again, or reapply primer (allow it to dry) and then draw and paint your design again.
9. DIY Custom Canvas Bag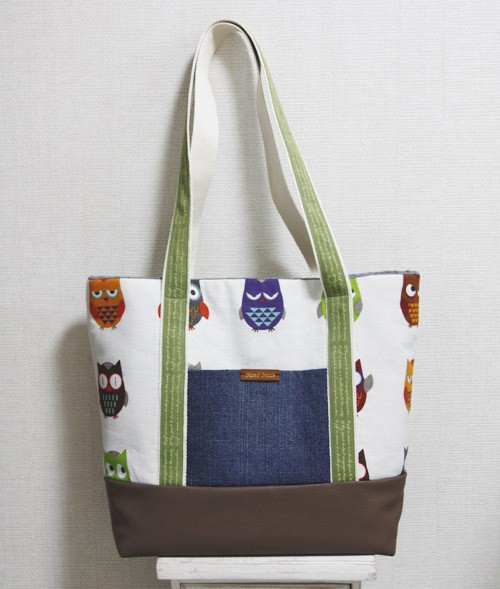 By HandMadiya
Making this do-it-yourself canvas tote bag with bonus pocket will be a breeze for people who have no difficulty in following step-by-step pictorial instructions. There are plenty of pictures to follow, and the finished product looks strong and hard-wearing. It's a brilliant way of personalising your own canvas tote bag, and ensuring you get exactly what you want. And let's face it, women can never have too many bags!
Canvas lovers would surely agree that there are a huge range of different ways of introducing canvas in all its forms into your home. The starting point for any growing canvas collection would have to be a series of canvas prints adorning your wall. From photos of your children and pets, to holiday celebrations and portraits of loved ones, your collection of canvas wall decorations will continue to grow and evolve, adding your own individual brand of style to your home decor.