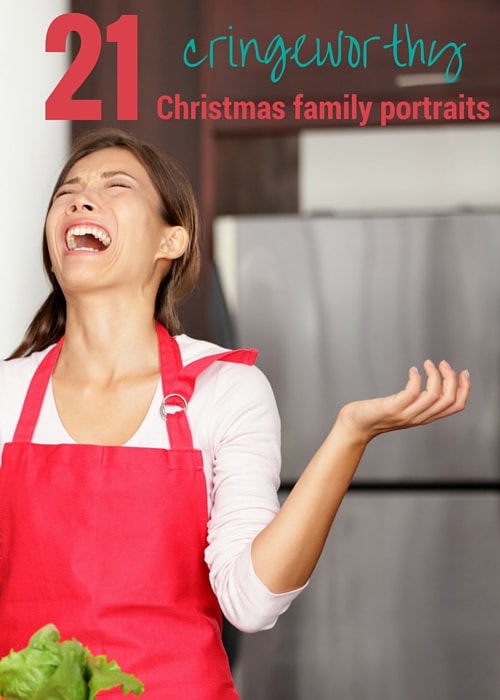 It's that time of year again: people have been watching too many Christmas movies on TV and have drunk just a little too much eggnog, and they get the brilliant idea that they should make and send out a holiday card. After all, wouldn't it be wonderful to put our reindeer ears on, gather around the twinkling lights of the Christmas tree, snap a photo, and send it to our friends and relatives? Yes, there are some fantastically (annoyingly) photogenic families who know how to take Christmas family portraits that are just the right amount of festive, sweet, and endearing: but then there are those whose holiday family portraits are just plain wrong. Here are the worst of the worst.
1. When One Puppy Isn't Enough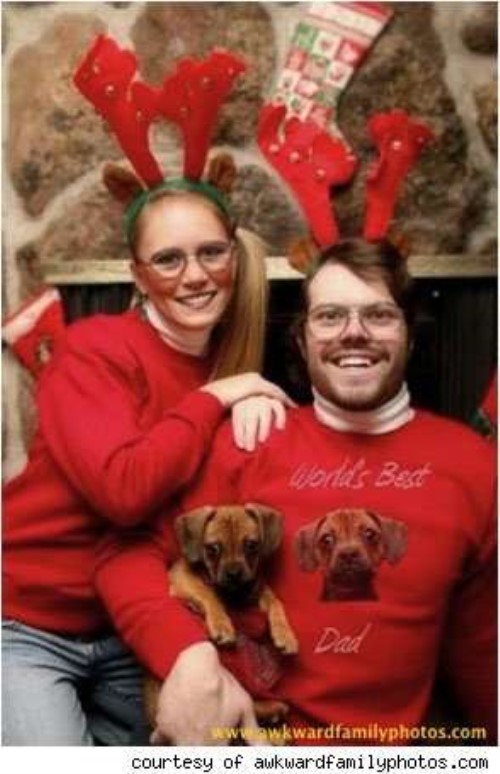 By Awkward Family Photos
The look on the flesh and blood puppy's face says it all. How is it that this tiny creature gets how supremely awful this photo is, yet the two fully grown humans remain oblivious?
2. Family Togetherness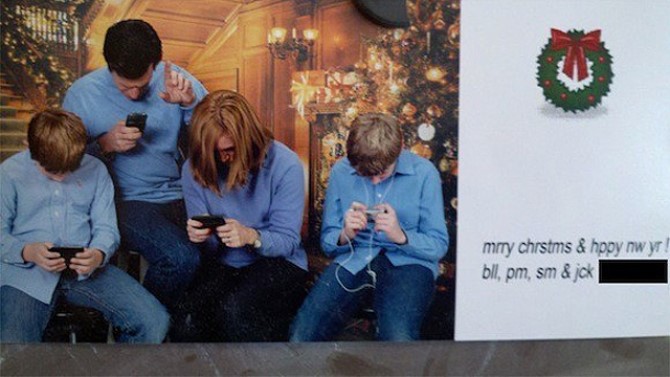 Even their holiday message on the side is in abbreviated text speak.
3. Too many Santas
Please tell me that's just a backdrop and they aren't actual extended family members in the background.
4. Family Therapy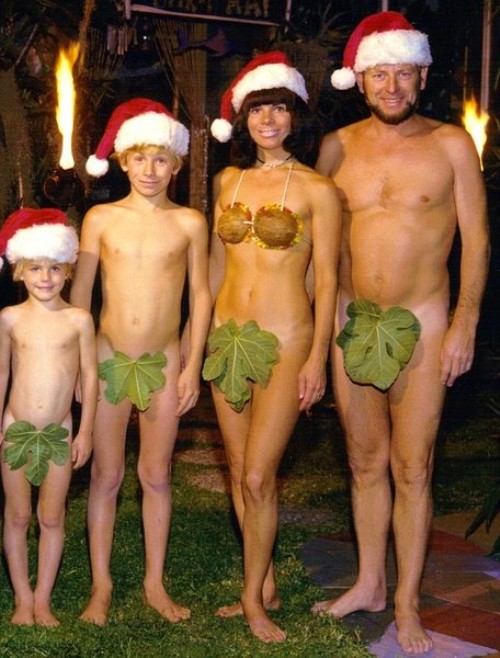 Is it just me, or do those leaves look like they've been digitally added later? Please tell me this wasn't originally an actual naked Christmas family photo. How I dread the thought of the obligatory pinboard of childhood photos at one of these boys' 18th birthday parties.
5. Creating Your Own Family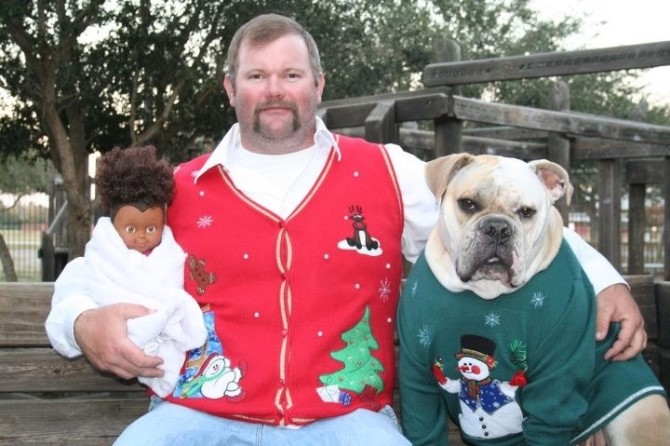 By Imgur
I guess if you're new in town or recently single, you've got to make your own family at Christmas time.
6. Twins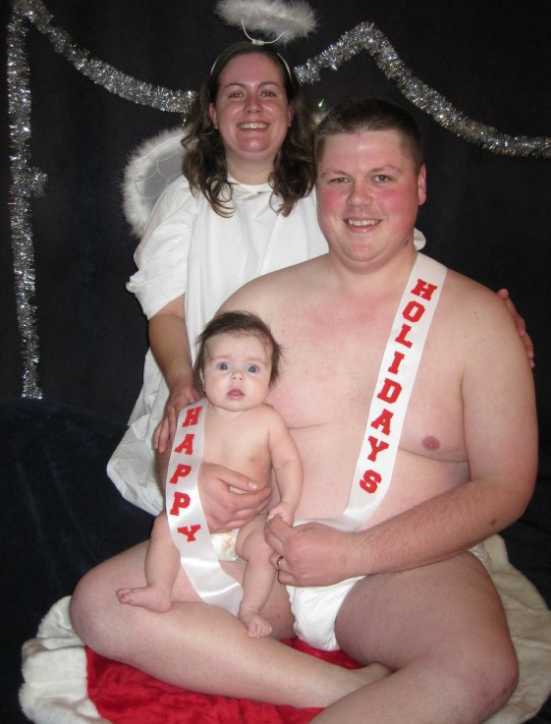 It's funny how the baby is the only one who appears truly horrified at what's going on here.
7. Boycotting Christmas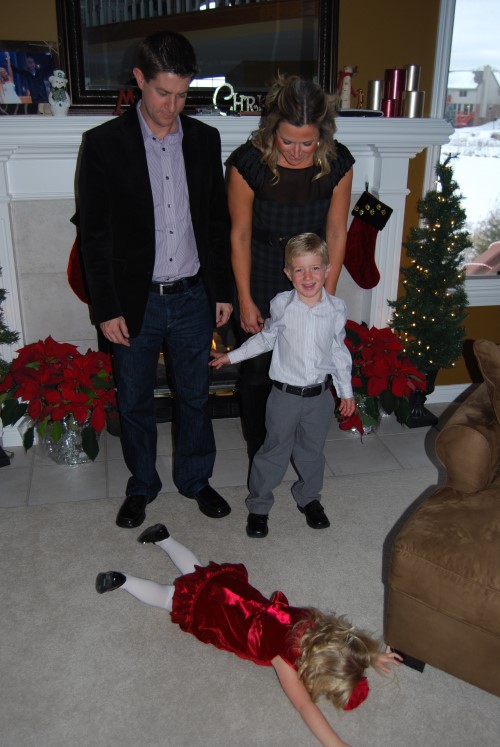 This girl is just not having a bar of the whole holiday season. 
8. Never Too Old for Santa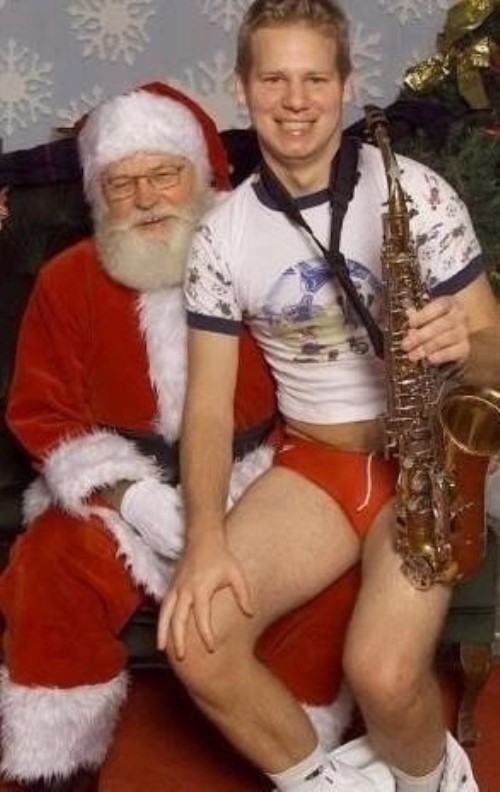 From Buzz Feed
Who says you have to give up sitting on Santa's knee when you turn twelve? And, for that matter, who says that you have to wear pants when visiting Santa's workshop? Santa doesn't seem to have a problem with it, anyway.
9. The only way out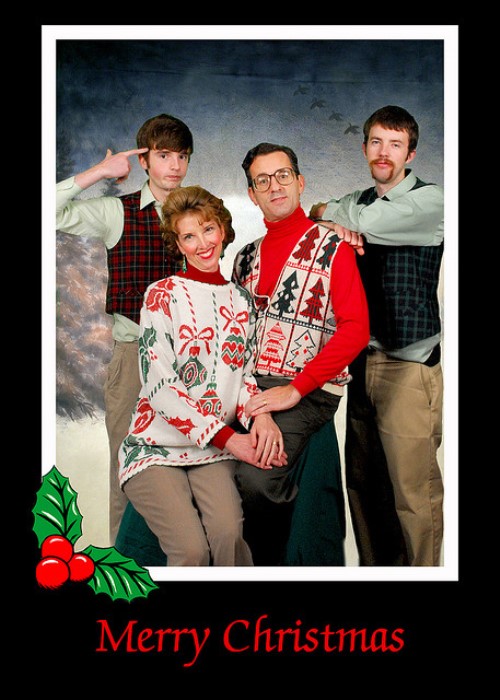 The guy on the right of the photo (the one with four small birds flying out of his ear) has already become indoctrinated, but the one on the left is looking for any way out he can find. 
10. Newly Single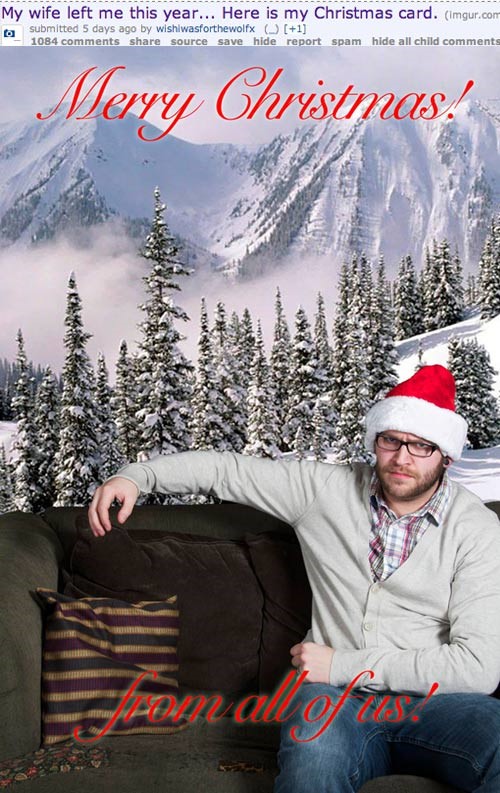 Oh boy, there are going to be some awkward conversations around the dinner table this Christmas. 
11. Whipping the pets
Well, someone's discovered Microsoft Paint.
12. Those who work out together, stay together
"So what did you guys do this Christmas?" "Well, the dog gnawed my shoe and I did bicep curls with a miniature person whose right hand had been surgically replaced by a raptor head. Oh, and we all wore Santa hats."
13. The mystery of Einstein

Oh my gosh, is that a child in the middle? Is the child named Einstein? Whose hands are they, then?
14. Feeling Blue
I never knew a blue filter could be so hilarious!
15. Get A Room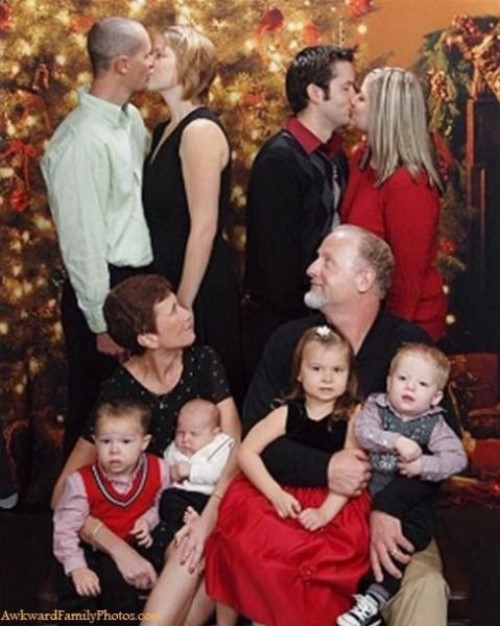 "Uhh… if you guys could just keep your hands off each other for two seconds…"
16. Nativity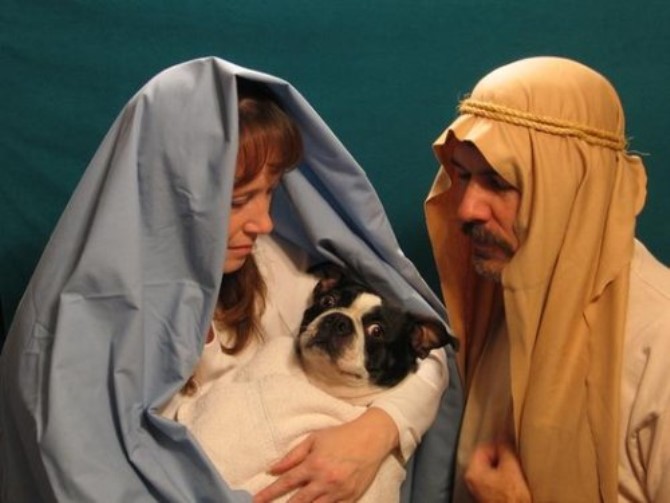 At least the dog seems to know he's not the baby Jesus, even if nobody else does.
17. A Miserable Christmas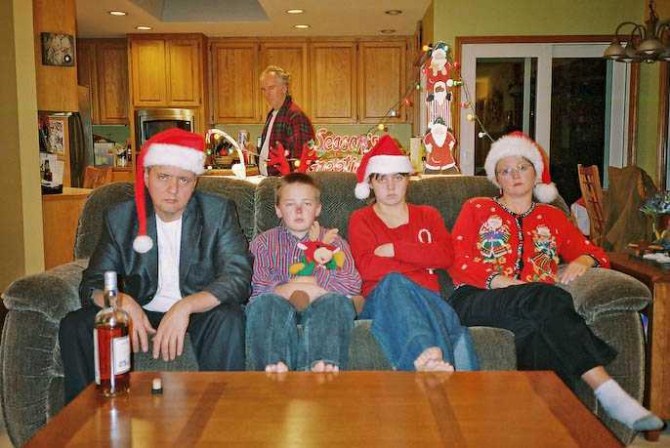 From World Wide Interweb
They're so down because there is only one bottle of alcohol and no glasses. Grampa in the kitchen is just about to put his head in the oven.
18. My Eyes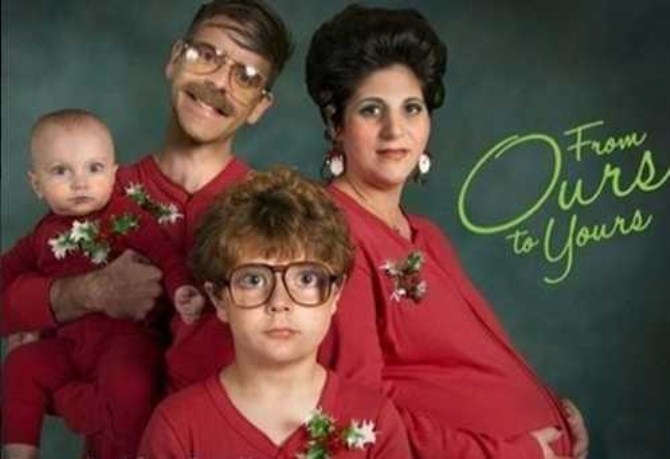 From World Wide Web
That child has seen things that cannot be unseen.
19. Toying with Photoshop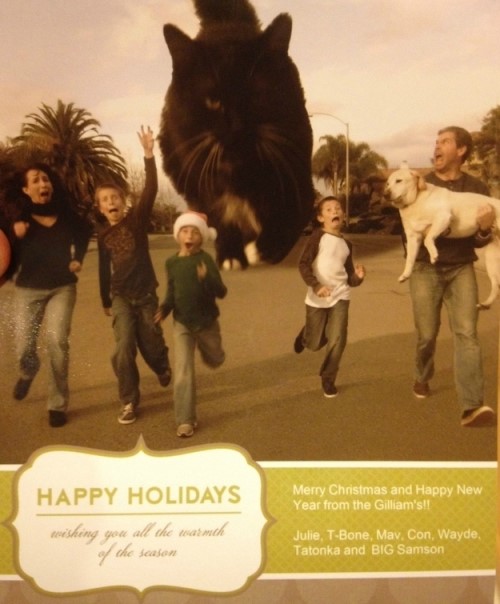 By Reddit
This one took some commitment, and some boss Photoshop skills.
20. The unexplainable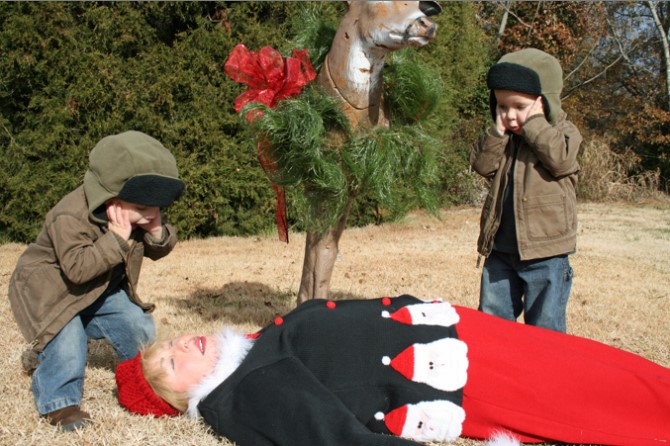 The kid on the left looks like is just playing the part, but the one on the right looks truly traumatised. I hope they've got money for counselling, as that kid's sure going to need it.
21. Netflix And Chill

It may not be Christmas themed, but we just couldn't resist.
Now that we've shown you what not to do, you should be well prepared to go and create your own perfect Christmas family portrait. And once you've taken a photo that is neither cringeworthy nor awkward for anyone involved, don't forget to transform the photo into a beautiful canvas print.