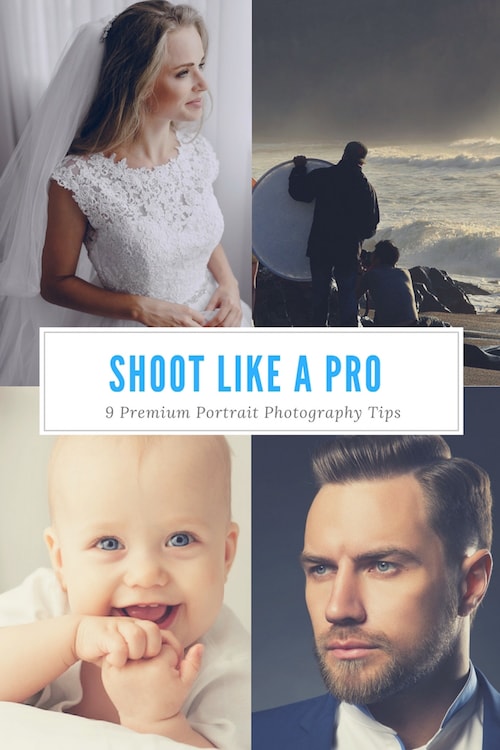 It's tricky business, portrait photography. That's why photographers, who've mastered their craft, are able to make a career out of it.
But how do they do it? And is it possible for Average Jo to not just sit back and envy the professionals, but actually learn the tricks of the trade?
The short answer is 'Yes.' The long answer is 'Yes, but it takes lots of practice and a rich understanding and appreciation of photography as an artform in its own right.'
But you have to start somewhere, right? And so we've started with nine portrait photography tips that will better help you shoot like a pro. Love to hear what you think.
1. Exposure Compensation
A camera usually automatically adjusts settings for optimal exposure. Exposure compensation is all about making photographs brighter or darker.
For portrait photography this can help add mood, control the level of light, manage lots of white (e.g. brides) or brighten a subject's face.
Select the Exposure Compensation button on your camera, dial it up +1 stop to lighten up the subject's face or -1 to darken it. David Peterson in Digital Photo Secrets recommends starting with 1/4 EV, and keep increasing or decreasing by 1/4 increments until the face looks just right.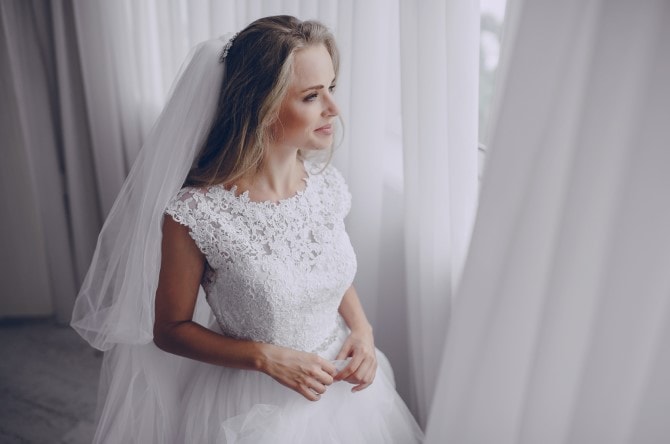 2. Aperture
Aperture can give dimension to a photograph by blurring the background or be used to bring everything into focus. It's one of the fundamental pillars of photography.
When photographing a single person, use the lowest aperture number your lens will allow, normally f/2.8. This will capture a shallow depth of field, so the background is blurred. It makes the subject become the focal point.
According to SLR Photography Guide, the 'higher you set your aperture number, the more detail you'll see in the photo' which isn't often ideal for portrait photography because it means you'll see wrinkles, blemishes, pimples – all those things people want hidden.
Having the ability to hide those things is something your subjects will love you for!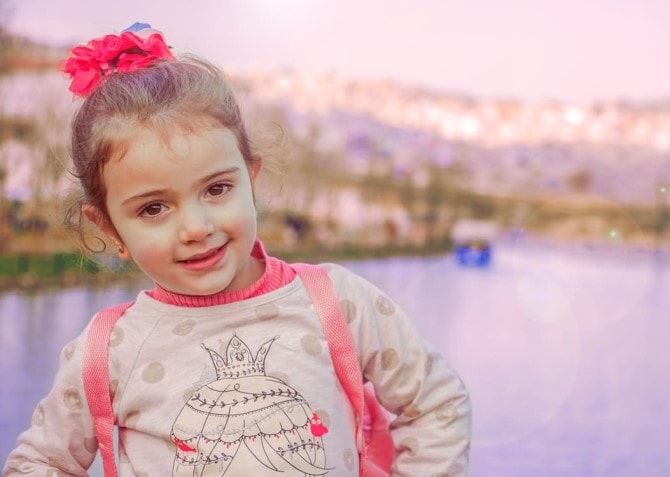 3. composition
With portrait photography it can be tempting to do either a head and shoulder or a full body (from head to toe) shot.
For something more inspiring, zoom in to capture more of the body, but not all of the body. This can make an otherwise 'head on' photo more appealing, more sassy or more alive.
It's all about capturing the character of the subject, not just what they look like.
4. Build rapport
This style of photography isn't for everyone. Not every photographer is a people person, so it can sometimes be tricky to have the confidence to direct or to make a subject feel at ease.
If you're photographing a family member or a friend, it's easy to build rapport because you know what makes them tick. However, it's also easy to be lazy and just expect greatness from them. Don't. They need some TLC as well.
The key to making people feel at ease when taking their portrait is to learn as much about them as possible and then use that information to have a conversation. That said, it's always good to make that connection before you start taking photos, not during.
During the session itself it's really important you direct your subject. If you want them to stand in a particular way, show them how that looks – do the moves. But most of all smile. Lots of smiles along the way will help build their confidence.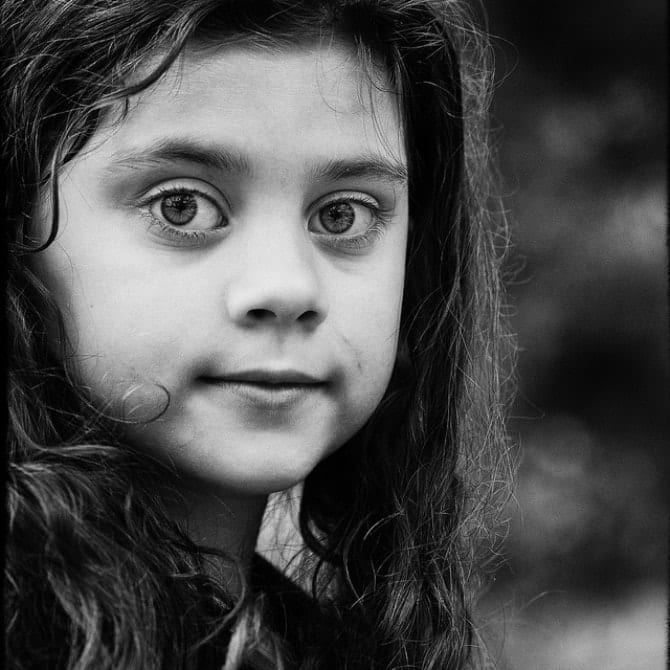 5. Use a reflector
Oded Wagenstein from Digital Photography School considers a reflector to be your 'secret weapon' and I'm inclined to agree.
While natural light can often get the best results, you're not always privy to such luxuries. That's where reflectors come in – they reflect or 'bounce' natural or artificial light back onto the subject.
There are hundreds of different types, colours and sizes of reflectors on the market. Wagenstein recommends a 12" reflector in size which he reckons costs 'less than a movie theatre ticket'.
A reflector can fill shadows with light and different coloured reflectors can add different types of lighting (e.g. golden).
It's always handy to have an assistant to look after your reflector, but you can direct anyone to hold it up. You just have to tell them which way to angle it.
6. CHANGE Your Perspective
Portrait photography doesn't mean passport photography. While it's perfectly fine to take photos with the subject at eye level with the camera, mix things up by experimenting with new perspectives.
Discover a wow factor by shooting down on your subject or up – just not up their nose!
The wonderful thing is that it doesn't look at all 'wrong' or 'silly'. In fact, it can create a different dramatic mood and convey a different side to your human subject, a side not often seen in everyday life.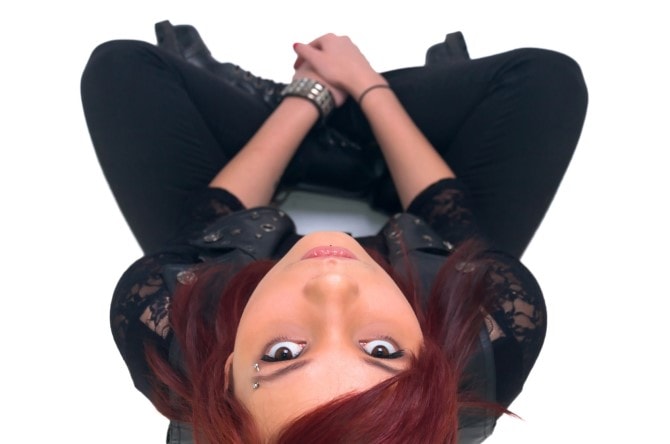 7. SHIFT Eye FOCUS
Have your subject look off camera. Rather than looking directly down the lens, have them look in a different direction.
In doing so, it makes sense for their head to also slightly be facing that direction, a great opportunity to play with lighting and shadow. Of course, make sure they're looking in the direction they're gazing.
Despite being very set up, a shot like this appears candid, great for wedding and workplace portraits.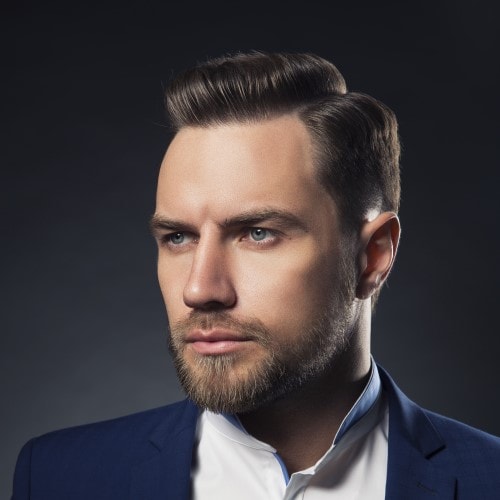 8. Experiment with Lighting
Side lighting or striped lighting that brings a subject's face out of the darkness can create stunning, dramatic effect.
Experiment further with these photos using computer editing software to maximise the potential.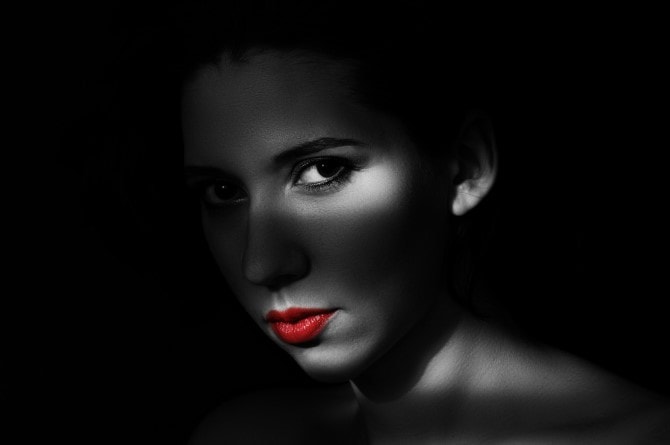 9. Take a lot of shots
Thank you 21st Century for the advent of the digital camera. The wonderful bonus photographers enjoy today is the opportunity to take endless photos. Not happy with the result? Just keep shooting.
Bring your subject indoors, take them outdoors, turn on the lights, turn them off. Get them to perform endless poses and emotions to let their unique personality shine. The only limit is your and your subject's imagination – and time.