It's the age-old question: what do you give someone who has everything? How do you find Valentine's gifts that are actually meaningful? The answer is surprisingly simple: photo gifts.
Someone may have more DVDs than they could ever watch and more personal electronic items that they could ever master. But no one would ever say that they have enough photos of their family and friends, their pets and their prized possessions, and memories forever captured of favourite holidays and hobbies enjoyed.
If you are looking for the perfect present for someone special, consider these Valentine's gifts for a truly unique keepsake that is guaranteed to be treasured for years to come.
1. Customised Photo Collage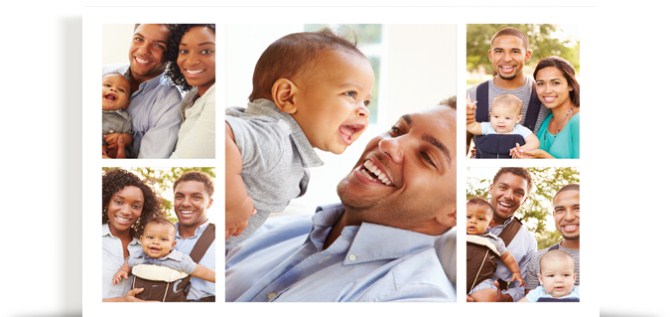 The photo collage is the simplest of all Valentine's gifts simply choose your layout, choose your photos, and we'll take care of the rest.
In lieu of a photo in one of the spaces, you can include a special word, such as the name of a beloved pet, a much-loved poem or the lyrics of a favourite song.
2. DIY Photo Phone Case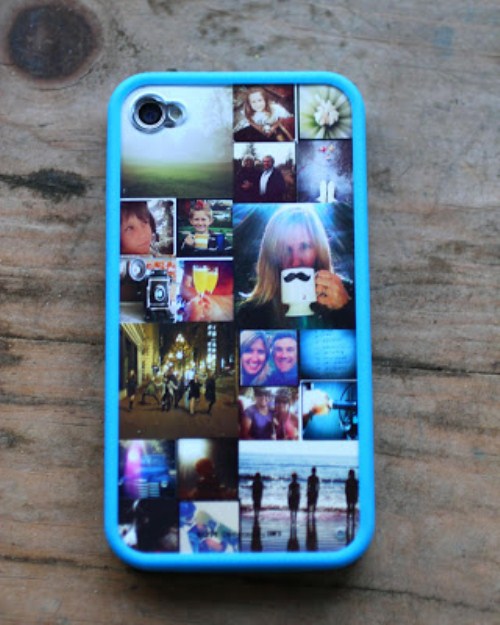 From Moms Who Click
We love that we can now personalise our phone cases without having to outsource the task. All you'll need to get started is a basic phone case with a clear back and rubber sides. Once you've started with this tutorial you'll find it so quick and easy that you will be making customised phone cases by the truckload!
Given the simplicity of this project, it becomes the perfect gift idea for when you need multiple Valentine's gifts or an add-on to a larger present.
3. Canvas Print Wall Displays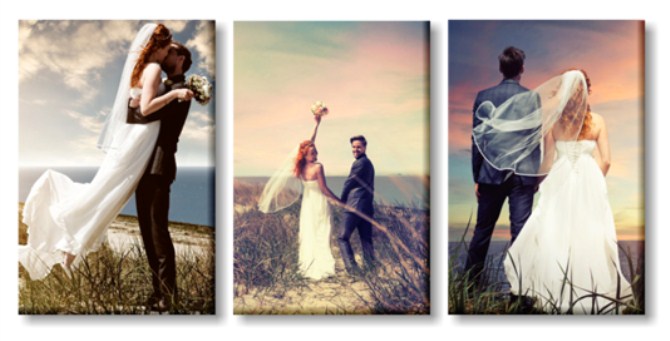 When we talk about creating a canvas print, you need to choose your favourite photo. We do recognise, though, that sometimes it's not so simple to choose just one photo to encapsulate an entire event, a whole holiday, or a long-lasting relationship.
When that is the case, a canvas print wall display is the solution. Each of your photos will be given its chance to shine in a separate canvas print that functions just as well on its own, but really shines when part of the set.
4. DIY Photo Clock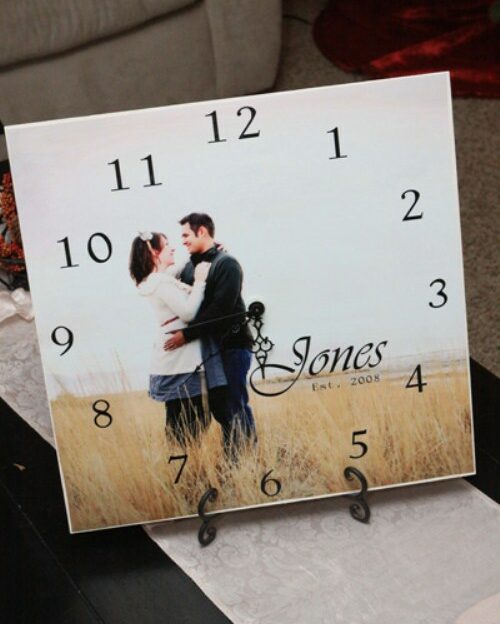 If you enjoy DIY and have a little bit of time on your hands, this photo clock is the perfect Valentine's gift for anyone. The tutorial is easy to follow.
The good news is that the project doesn't require a huge amount of technical skill: just some time and the desire to create a truly unique gift.
5. DIY Pullout Photo Album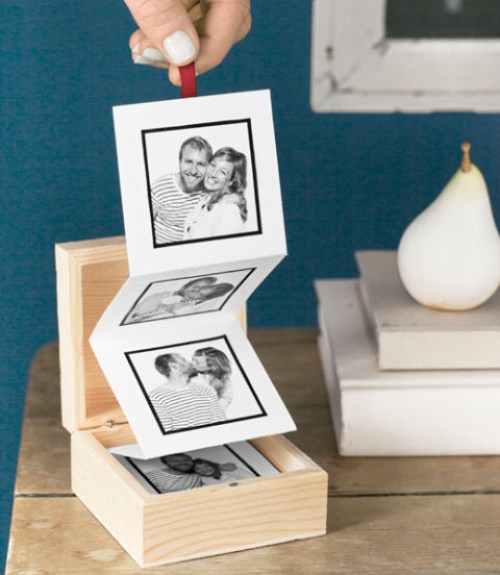 From CountryLiving
This pullout photo album is super cute and the perfect gift for someone who would love to have a personalised photo gift on their work desk, but doesn't have the room to have a full photo on display.
The photos are hidden away inside a nondescript wooden box, yet can be quickly revealed at any moment.
6. Split Photo Canvas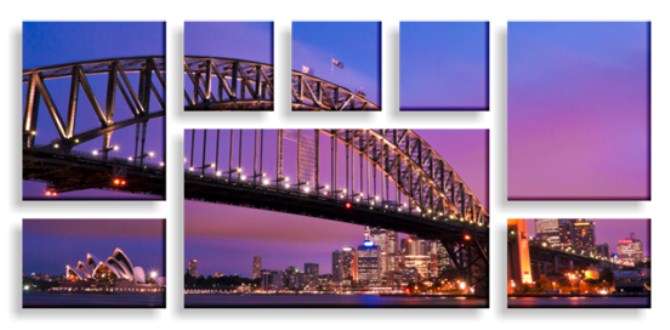 What's the best photo you've ever taken? What's the best photo you've ever seen? Have you ever paid hundreds of dollars to a photographer for the digital version of that one amazing photo that summed up your entire reason for the photoshoot?
When that is the case, a split photo canvas is the solution. Using it, you can take that one amazing photo and splitting at among several canvas panels which together tell the full story. It is one photo, multiple prints, and one amazing wall feature. If you're looking for a unique gift and you have got your hands on that One Photo, don't look any further than a split photo canvas.
7. DIY Personalised Photo Map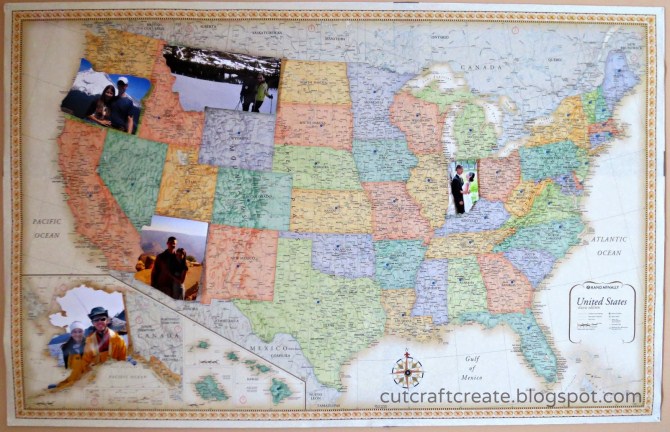 If you are looking for Valentine's gifts for someone with whom you have a travel history, this is an excellent way to make use of photos of your trips and turn them into a beautiful wall display that will hold everyone's attention.
Custom printed canvas or DIY gifts that include personal photos truly are the way to give a gift that you know will be welcomed and appreciated. Forget trawling through a shopping centre for a stock standard present for your loved one: plan in advance to create something with photos, and you may even find that you'll save yourself some money in the process.