Hamptons style décor has morphed over the years from country homes to embodying a more relaxed, glamourous style. Now, Hamptons homes are characterised by plenty of white with touches of blue, navy, and pastel colours, soft fabrics, and sophisticated finishes.
While the Hamptons look is about high-quality materials and elegance, that doesn't mean you can't achieve this coveted look on a budget. By choosing a few key pieces of furniture and adding some affordable décor pieces to finish it off, you can complete your Hamptons look house. Here's our step-by-step guide on getting Hamptons style décor!
1. Start with Colour
First off; the hallmark of a Hamptons home starts with colour – or the lack of it! Hamptons style décor is all about building light, airy spaces, and colour is key to that. Start with a light base, whether that's pure white, grey tones, or warmer, creamier whites. Paint your walls, or add floorboards. You can choose a white-washed wood, a light oak, or even darker tones, which can look great against light furniture.
From there, you can always add seasonal coloured highlights, from earthy or blush tones to sea blues or greens, to pastels. This minimal base actually makes it far easier to style your spaces with whatever you like!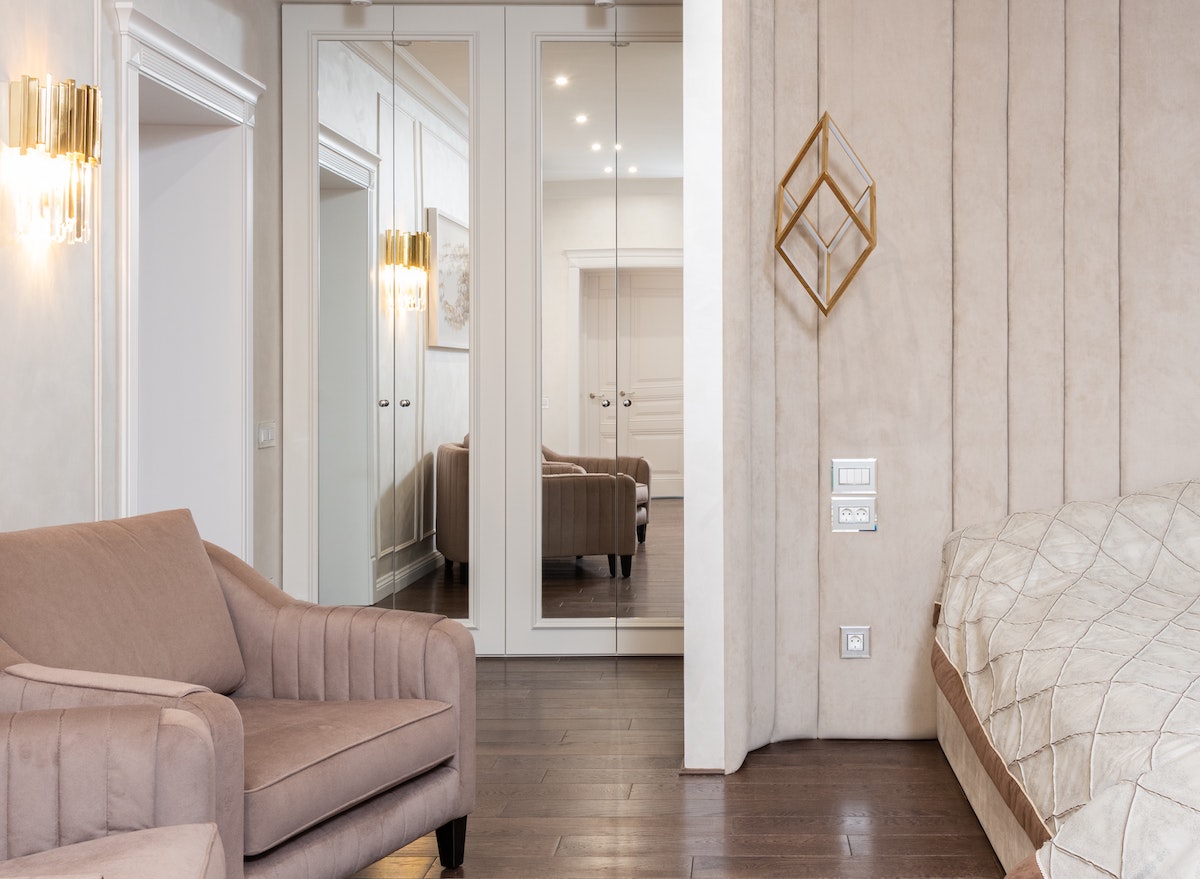 2. Build with texture
Even though Hamptons style décor is built mostly with light colours and white, with some clever interior design choices, it can still be a multifaceted look. The key to adding depth is through texture, materials, and selective accented colour.
Add texture with thick, textural rugs, wall hangings, and cushions. Add Hamptons style furniture with linen slipcovers that can be removed and cleaned easily.
Use furniture to mix up the materials in your Hamptons home and add depth. Natural materials like wood, cane, and rattan can inject a more relaxed, coastal vibe, while gold, brass, or chrome has a more glamourous feel.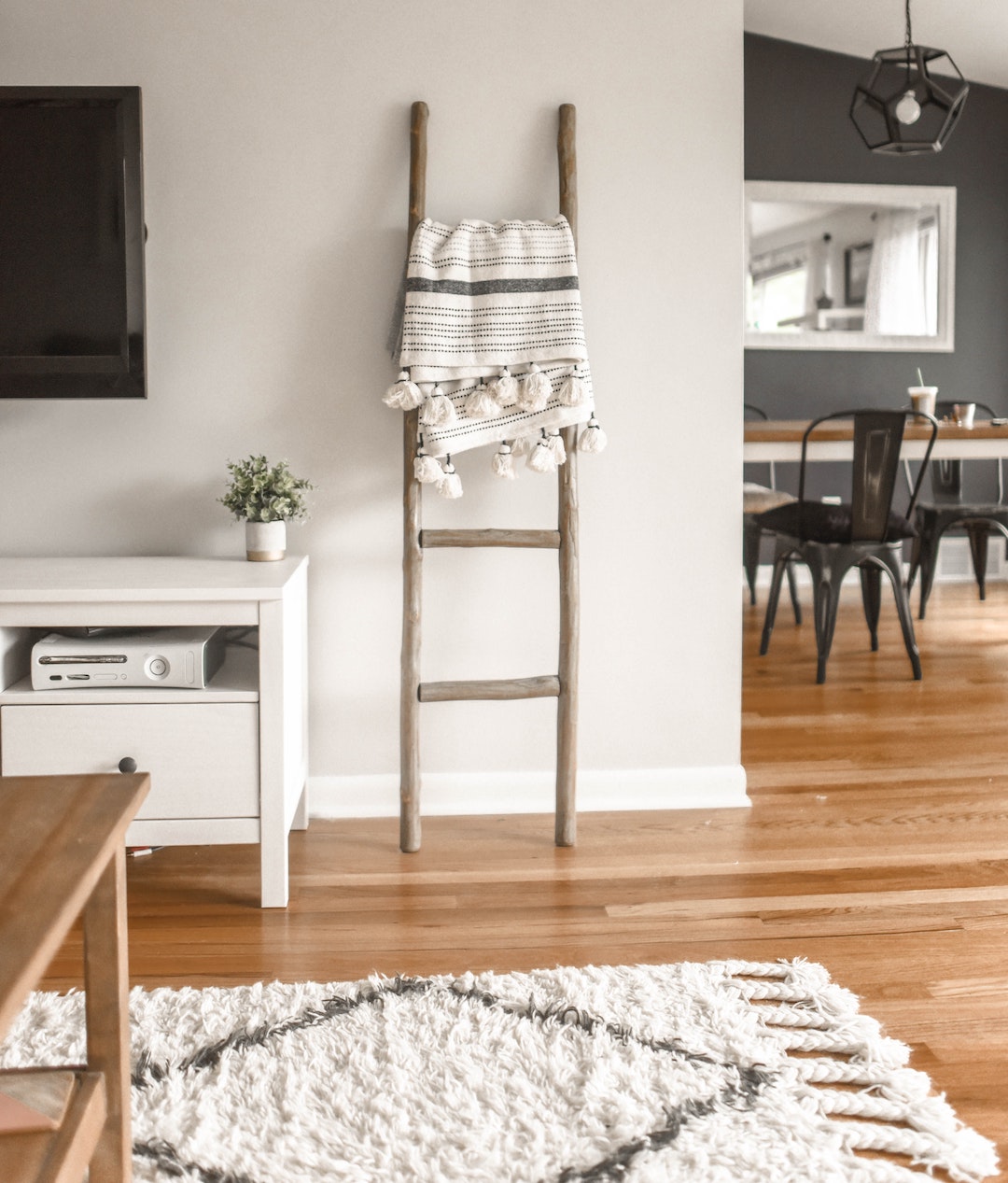 3. Add light and air
When we think Hamptons, we think coastal. And what could be more coastal than a breezy, light-filled space? In Australia, we're obsessed with alfresco entertaining areas, barbecues, and outdoor dining. But not everyone lives next to the sea, or has a sprawling backyard and bi-fold sliding doors.
Aside from doing a full-scale renovation, you can add light using large mirrors, light paint colours, and sheer curtains. Adopt an open floor plan to allow air to flow better throughout your spaces. Avoid blocking off spaces. Instead, keep them open by decluttering and utilising an open floor plan.
Lighting can work wonders to create a Hamptons feel in your home, and it doesn't have to cost the earth. Install affordable lighting; either with several smaller lights, a large chandelier, or a large floor lamp.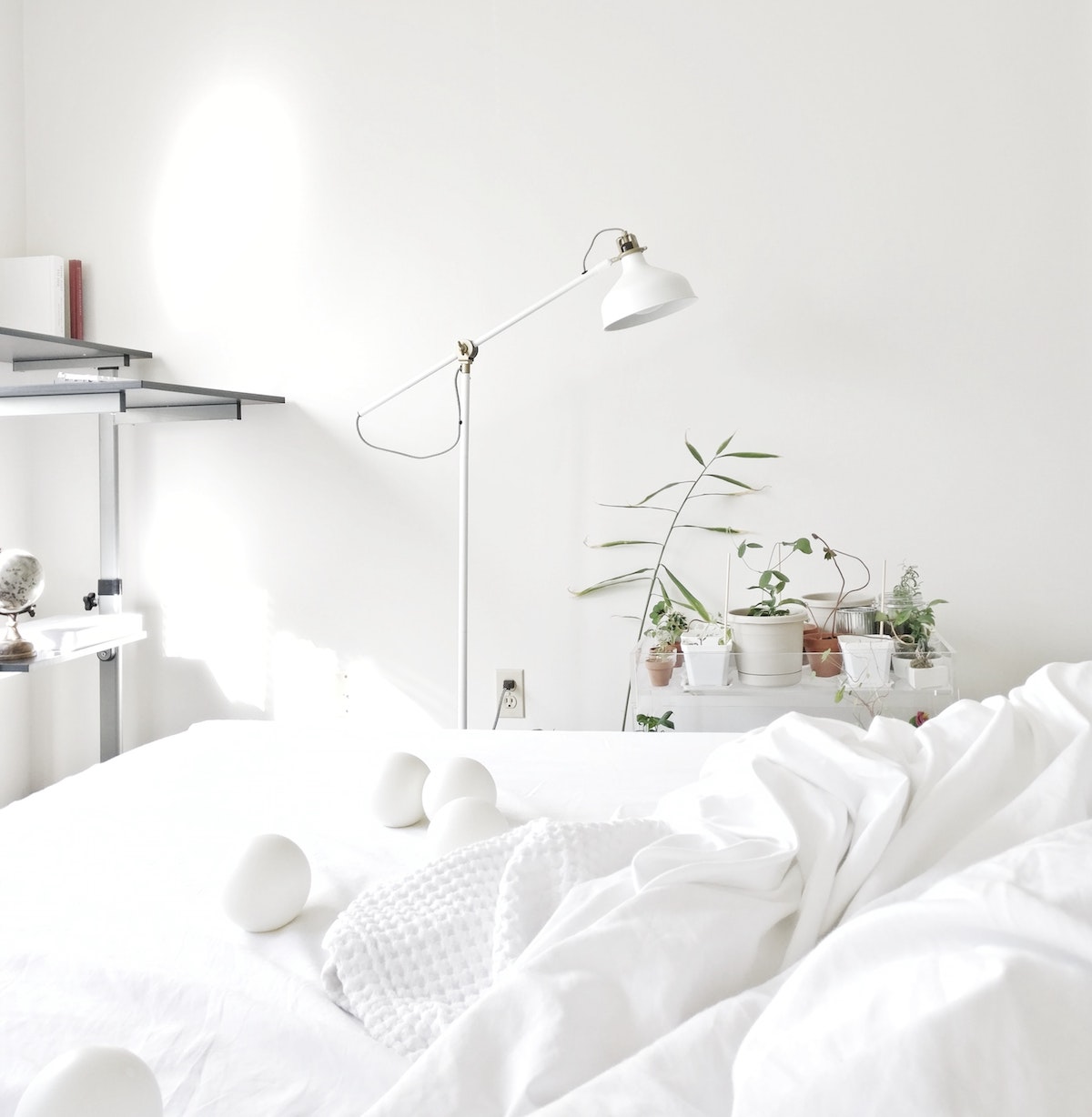 4. Add classic Hamptons pieces
Once you establish a light, airy base, add a few key Hamptons style décor pieces. This is when you can really have fun with colour and add depth to your spaces.
Want to make your Hamptons home pop? Try adding the following:
Colourful cushions in red, navy, sea green, navy, or pastel tones
Go nautical with white-and-navy-striped furniture
Add a statement chandelier – but don't limit yourself to a crystal or glass chandelier! Why not add a wooden chandelier?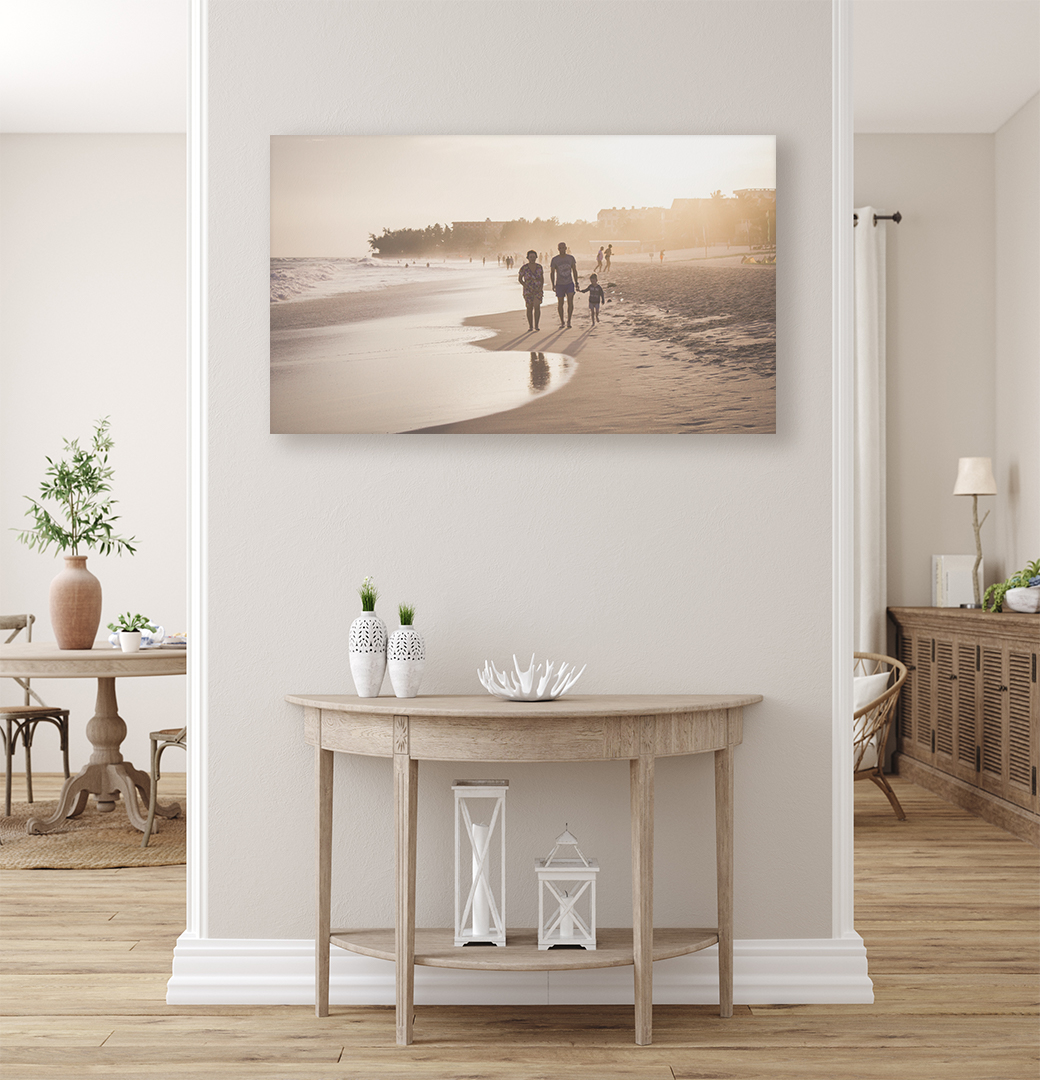 5. Finish with coloured accents
Hamptons style décor doesn't need to just be strictly ivory or white – you can choose a few colourful pieces to spice things up! Just choose carefully, because when they're placed against such a neutral backdrop, the wrong statement pieces can look really wrong.
But the great thing about Hamptons style décor is that, with such a neutral backdrop, you have so much freedom when it comes to adding colour and statement pieces. So, think long and hard about your pieces, and choose carefully. Ideally, you want pieces that speak to you, but also suit your coastal theme.
Abstract artworks are perfect for Hamptons homes. In fact, they suit virtually any room type, but for a Hamptons home, ideally you want abstract art in coastal colours like blue, green, or pastels
Go for gold with brass tapware, gold lighting, or even a gold chandelier
Add cushions, everywhere! You can never have too many cushions. Mix things up with some new cushions on the couch or style them in your bedroom or guest room. Bring colour to your dining room or outdoor area by adorning chairs with cushions or padded seat covers
How would you transform your home into a Hamptons haven? Would you choose furniture, new floorboards, or just add some new wall art? If so, you can start browsing here. We have millions of wall art ideas to choose from, and it's never too late to start transforming your spaces today.