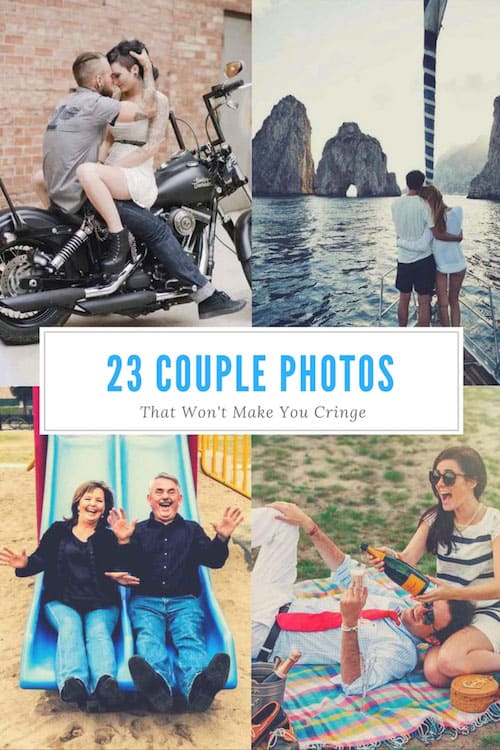 Have you ever looked at couple photos and just cringed? Of course you have. They're the photos that either come across as too staged, too fake or too, well, vomitous.
It can really put you off having your own professional photos done, can't it? Most couples wait for their wedding day. We reckon you can celebrate love by camera anytime.
The good news is that photos of yourself and your partner no longer have to have that kitsch soft studio lens look.
Photographers everywhere are stepping outside the box. Quite literally, they are stepping outside the studio to capture couples in more natural and exciting locations.
Conquer the cringe factor with these 23 romantic, funky and saucy photo ideas of couples, below, as well as photos of loving seniors and couples of all ages living life to the fullest.
Keep the romance alive
You can canoodle anywhere, so the key here is making sure there's a camera around when you do. Take yourself off to the beach, the ocean, the street and even to the supermarket – and cuddle, cuddle, cuddle.
If you're brave enough, a photo in the rain is the epitome of romance.
1. Sandy anniversary
From Paul Underhill.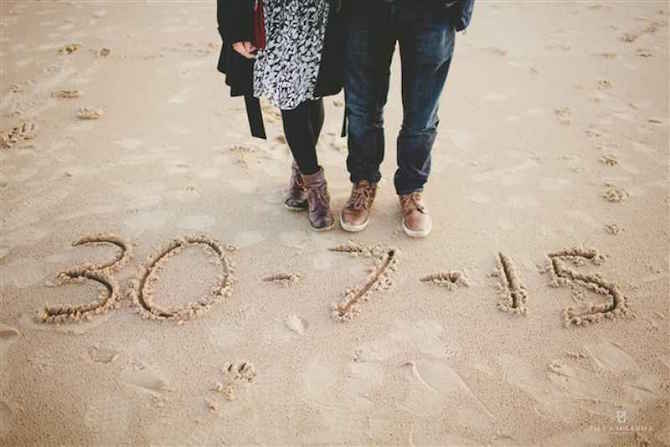 2. Everyday snuggles
From We Laugh We Love.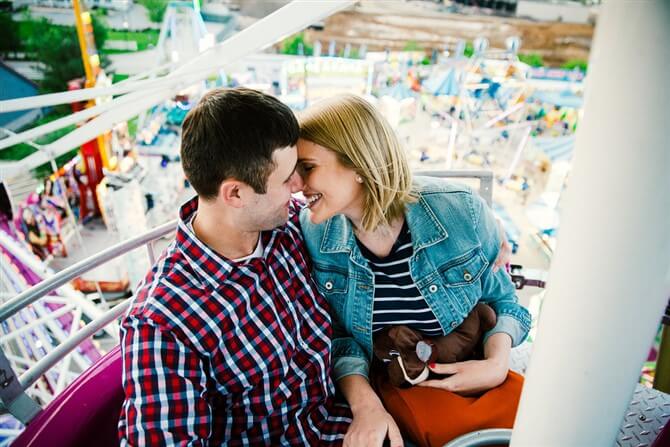 3. Sail away
From The Blonde Salad.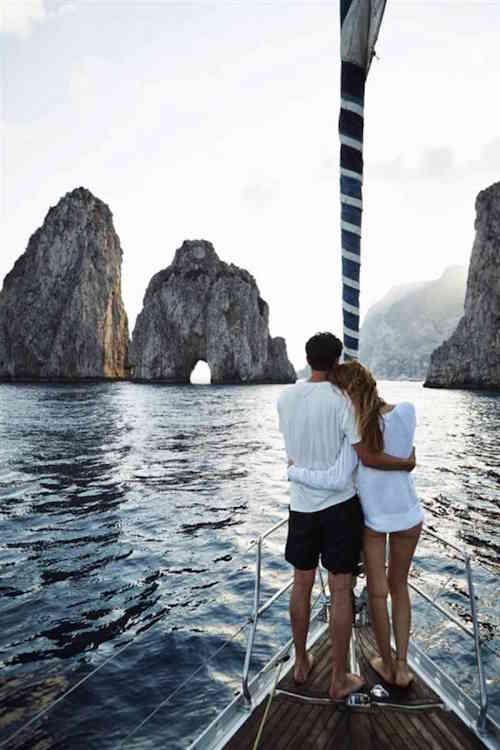 4. Edgy reflections
From Lucy Dylan Weddings.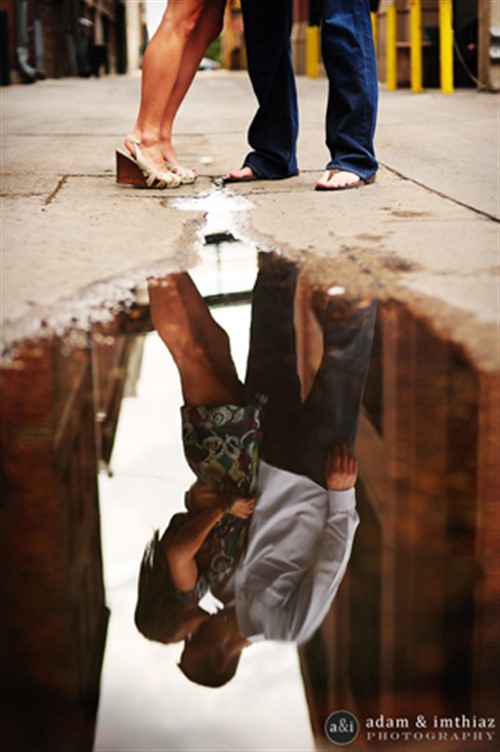 5. Let it rain
From Dax Photography.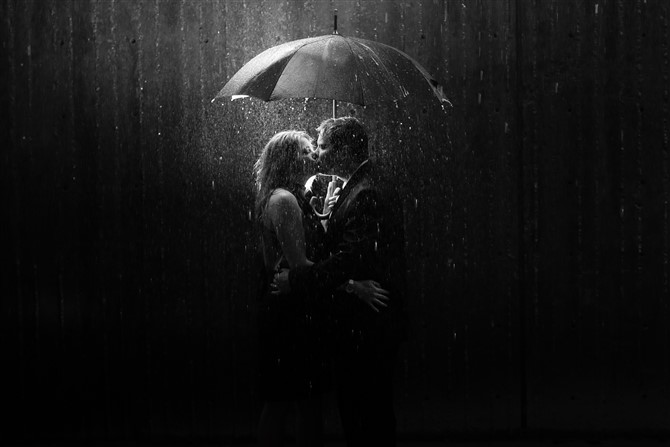 Funk it up
We suggested stepping outside the box and these couples are taking that to a whole new level of awesome.
First and foremost it's all about having fun. But it's also about being authentic.
If you're not the type to dress up in bear heads, then don't do it! But if you think a pillow fight or colour fight sounds kind of cool, then go for it.
It's about knowing who you are and what you are comfortable doing together whether it be acting sultry on a motorcycle, having an upside down circus kiss or framing yourself in front of some edgy architecture. Just take a chance.
6. Bear it all
From You Can't Be Serious.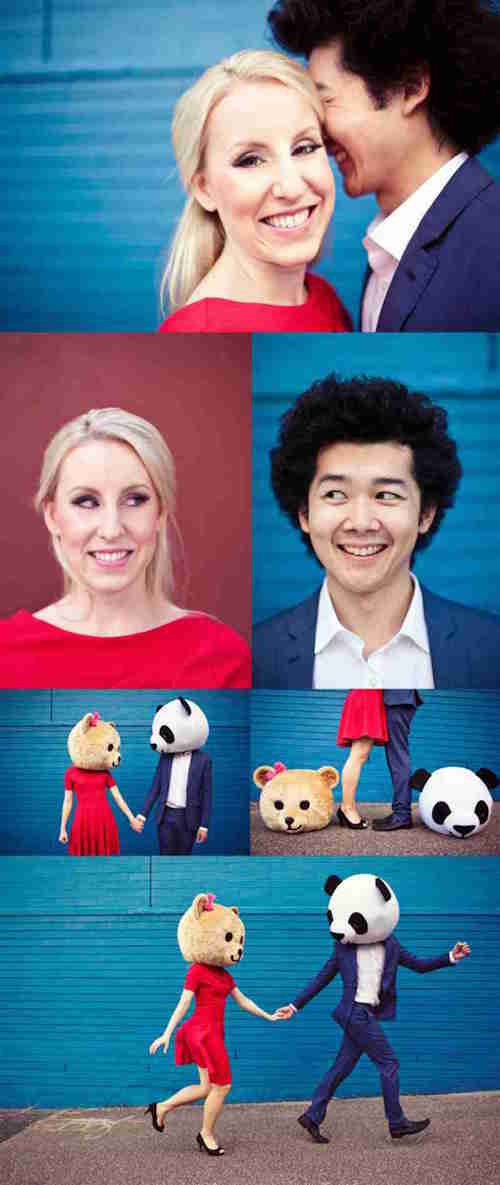 7. Pillow fight
From JuneBug Weddings by Vic Bonvicini Photography.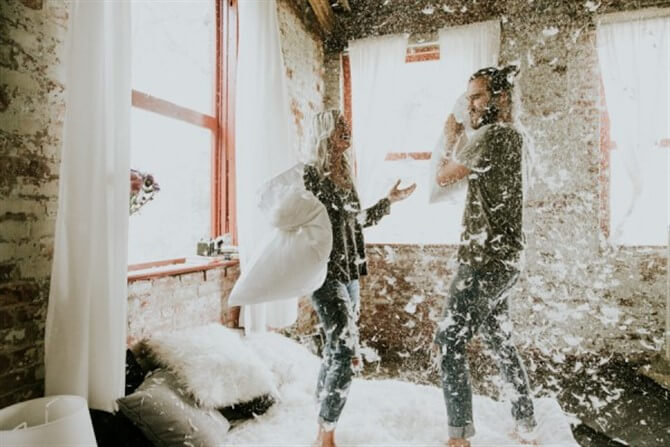 8. Colour fight
From Artfully Wed by Yvonne Denault.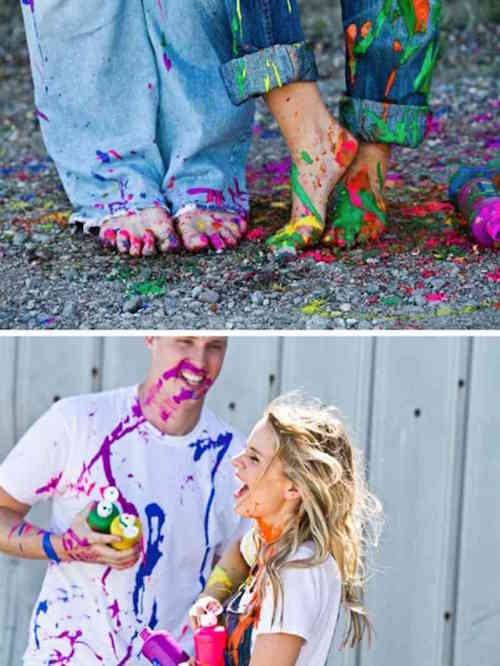 9. Motorcycle lovin'
From Pinterest by Amy Cloud Photography.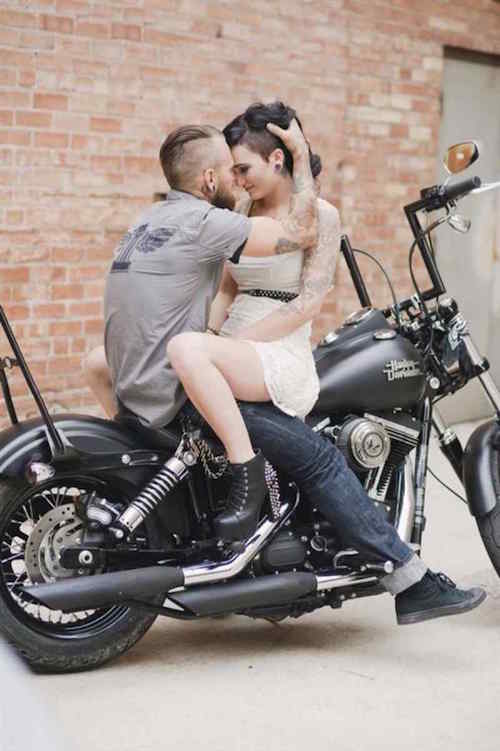 10. Circus smooch
From Bridal Guide.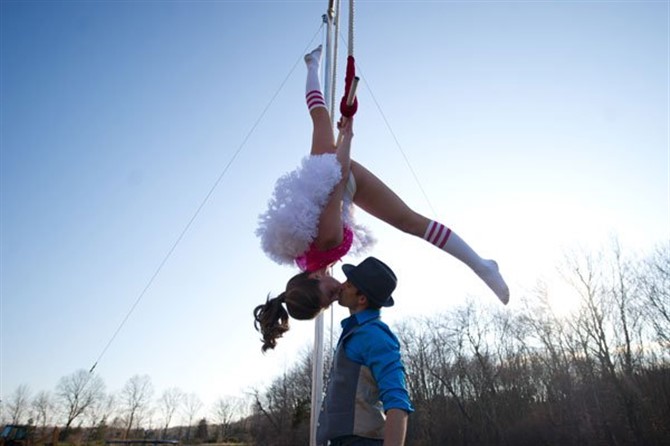 11. Art house
From Paul Underhill.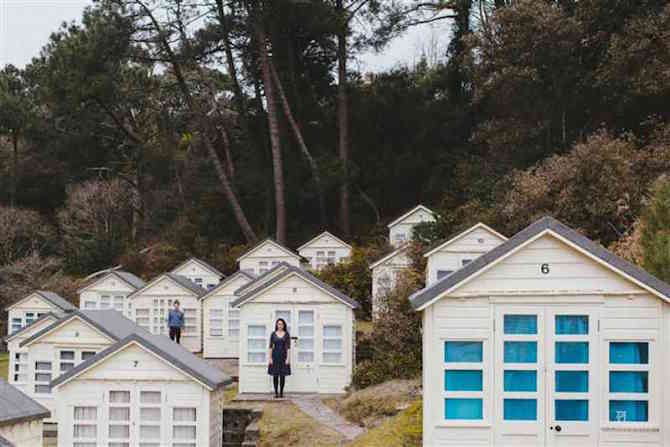 Golden oldies
Sometimes, just sometimes, when people say forever … they mean it.
These photos are about taking a moment to pause and truly appreciate the love we experience in our old age.
Regardless of whether it's been 50 years or 5 months together, these photos will make it feel like the love is new.
12. Street hugs
From A Cup Of Jo.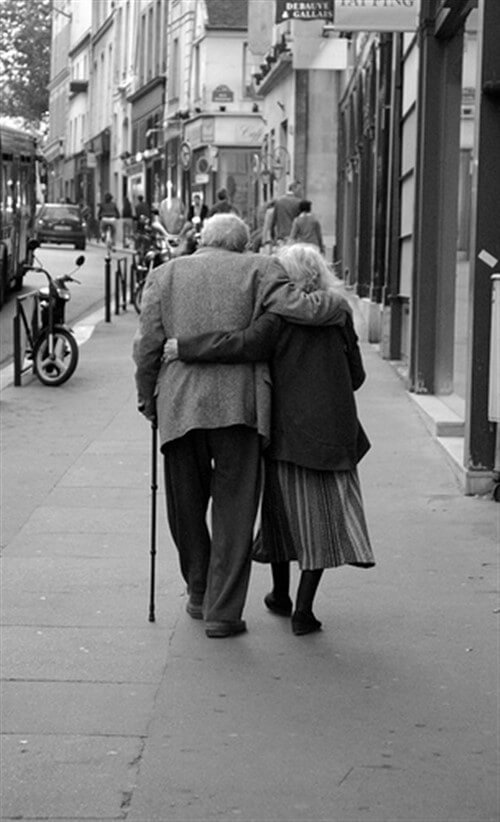 13. Kissing hand
From Leah Robinson Photography.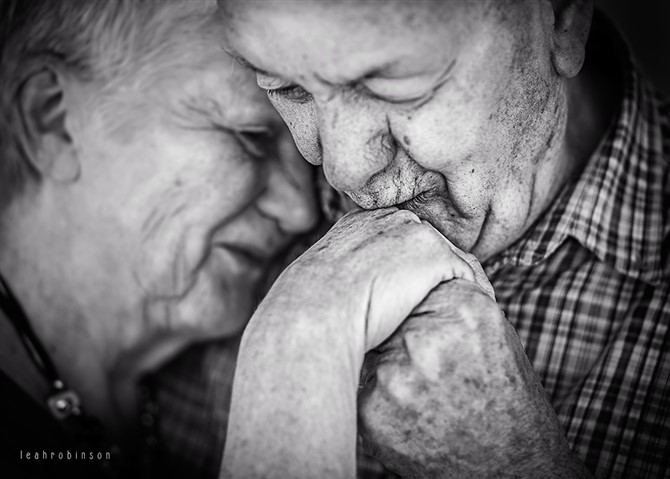 14. Young at heart
From Pinterest.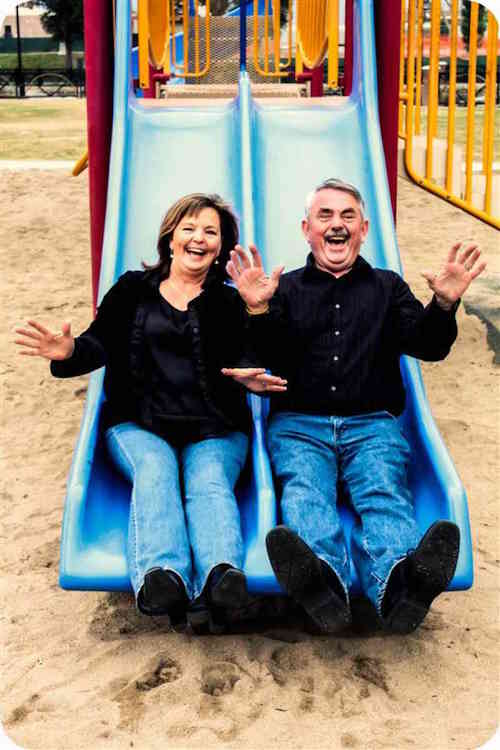 15. Flower power
From Jesse Marlow.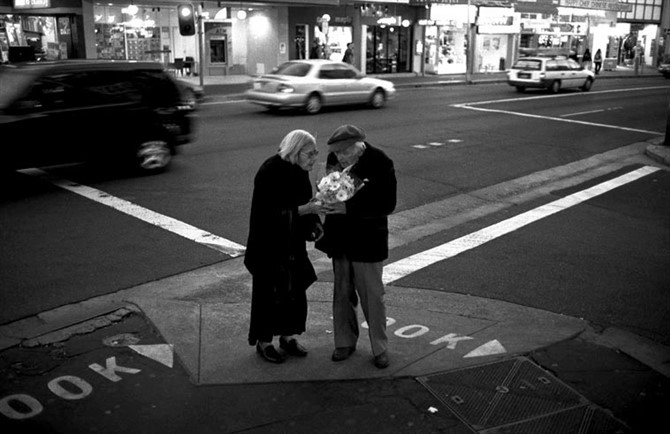 Live it up
Why do lifestyle photos have to be the domain of models and magazines? They don't.
Live it up. Stage your own life, love and laughter – and capture that moment forever.
16. Champagne picnic
From Classy Girls Wear Pearls.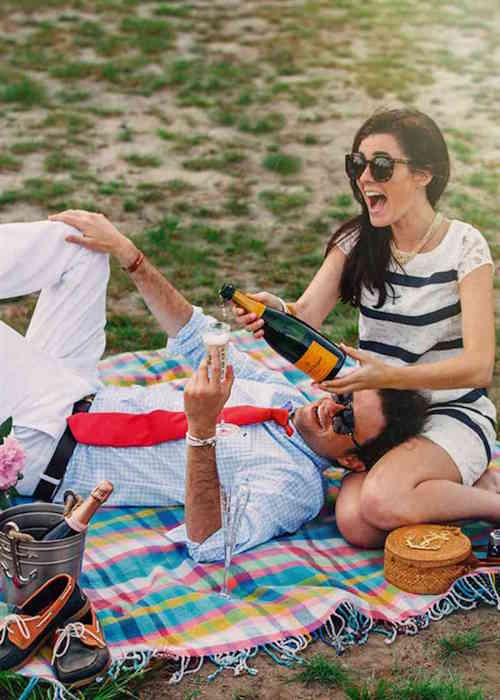 17. Follow me
From Elite Daily.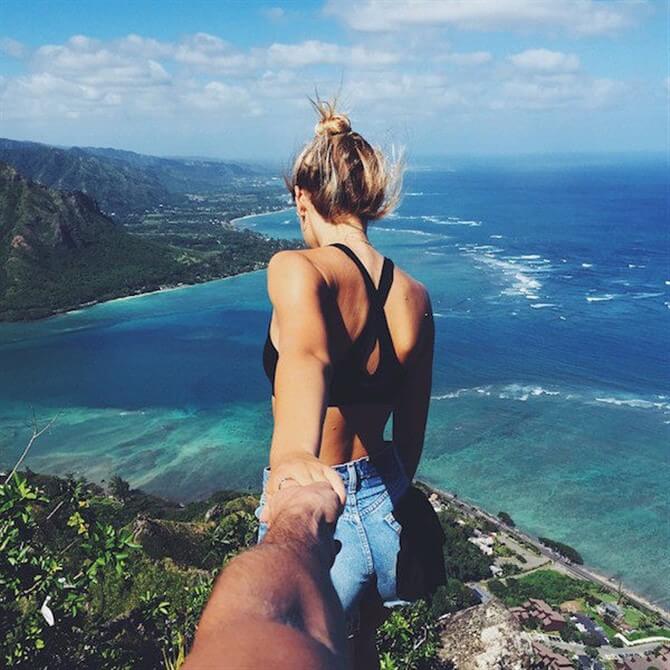 18. Travel time
From New Darlings.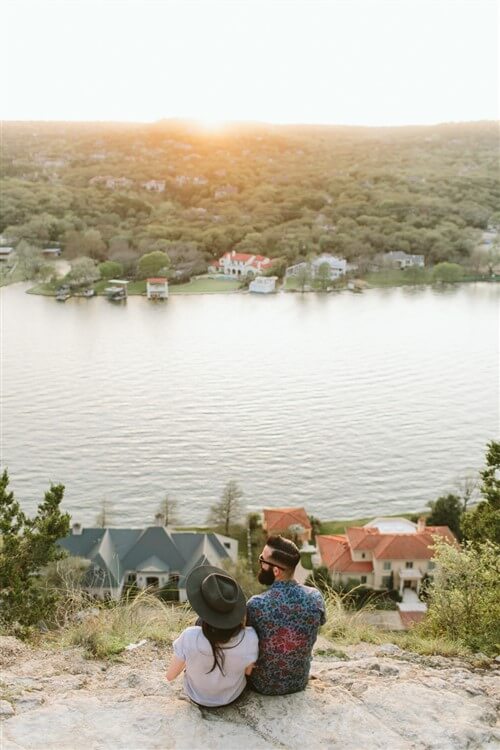 19. Be flexible
From Andrew Warner Photography.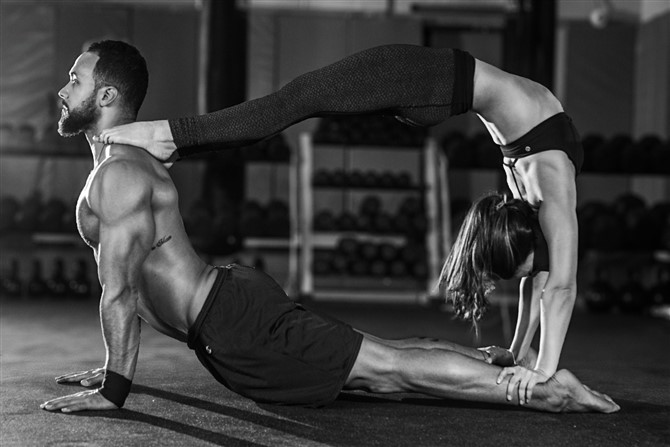 A bit saucy
We promised these couple photos wouldn't make you cringe, so we've tried to keep this section classy without exposing too much flesh or using too much soft lens.
Bourdoir can be done badly, but these arty photos are instead bold and brazen. What do you think?
20. Summer swoon
From Tumblr.
21. Intimate embrace
From LoveGrove Photography.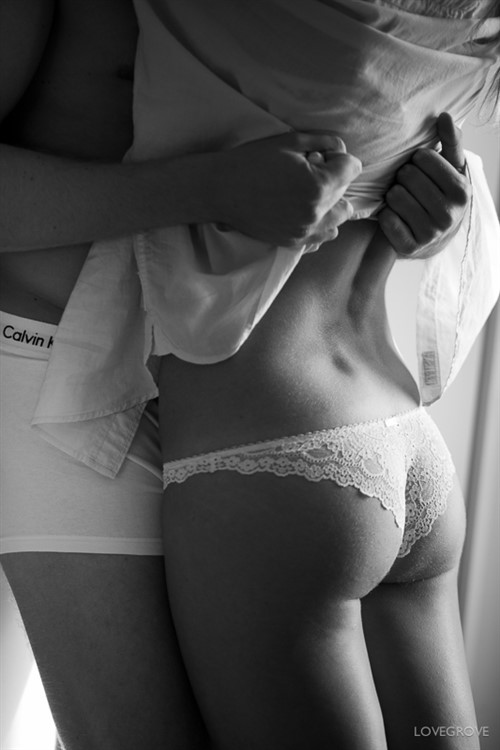 22. Undress me
From Matt Christie Photography.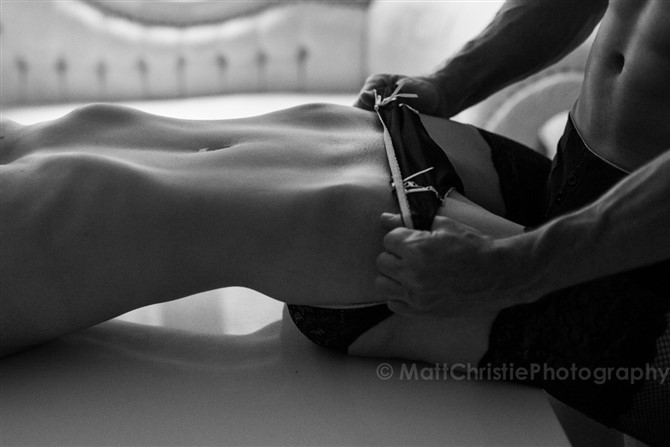 23. Bourdoir leanings
From Boudoir Corner.