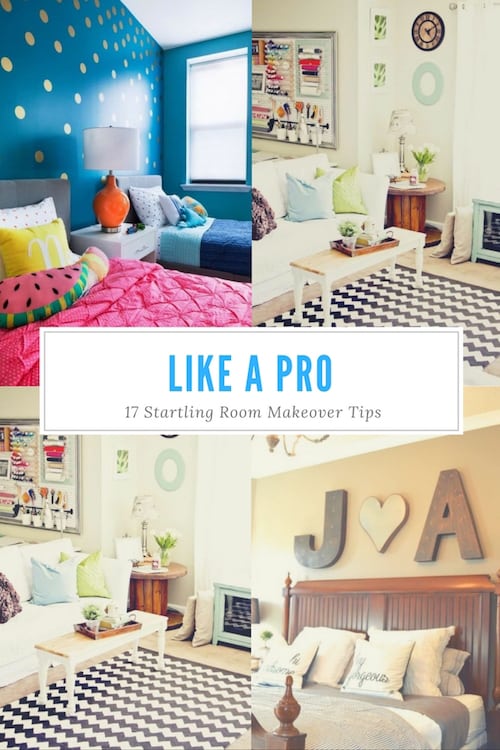 If you've decided it's time to transform your house into a home or you feel you desperately need to refresh an old, tired design, there's no need to feel overwhelmed.
Yes, renovating – and even just refurbishing – can be stressful. The trick is not doing it all at once. Instead, focus on redesigning a room one by one.
That way you'll always have plenty of other rooms to retreat to when one is getting the royal treatment.
Don't bite off more than you can chew. With these 17 amazing room makeover tips, you can begin your journey into interior design like a pro.
Main bedroom EMBELLISHMENTs
When it comes to redesigning a bedroom, it's a very personal thing. These ideas below take into account a range of different tastes: dark romance, bright elegance, natural wonder and 'sweet as pie' love.
1. Romance with dark tones
From Jason Dallas Design.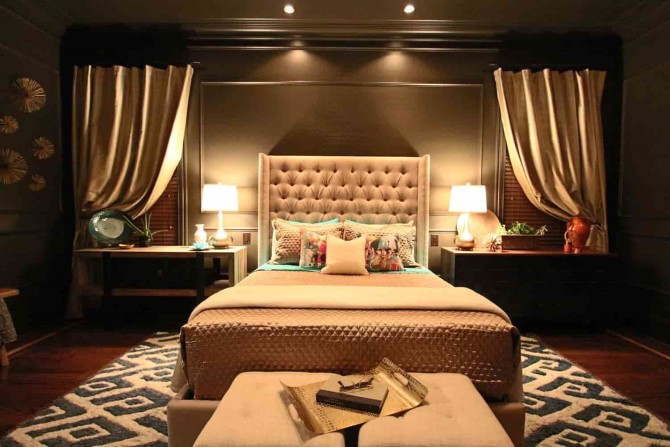 2. Brighten with elegance
From Designer Premier.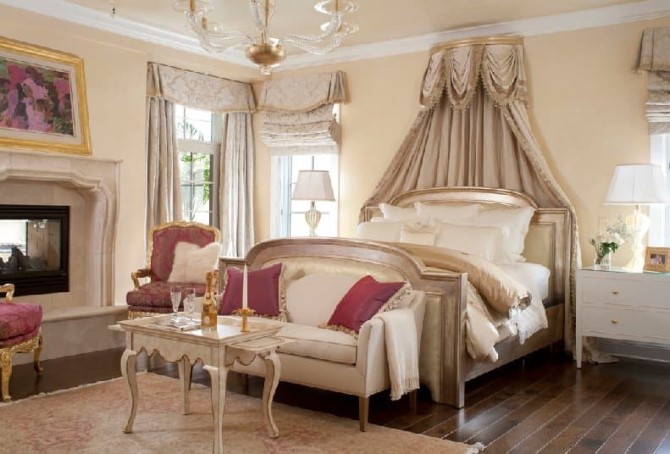 3. Use initials to create a love nest
From The Pink Tumbleweed.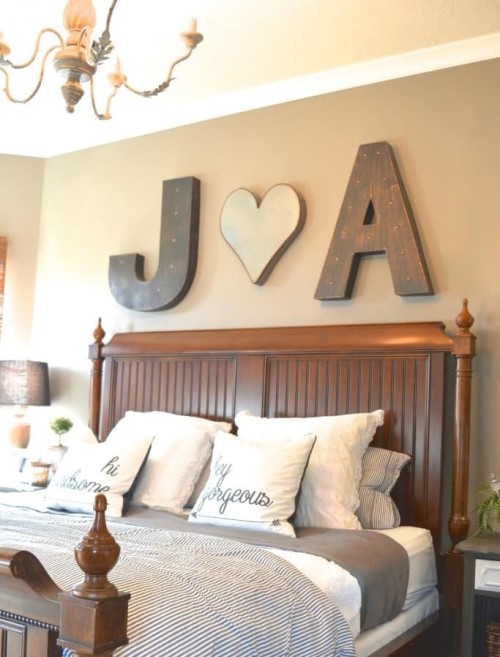 4. Add natural elements
From Elle Decor.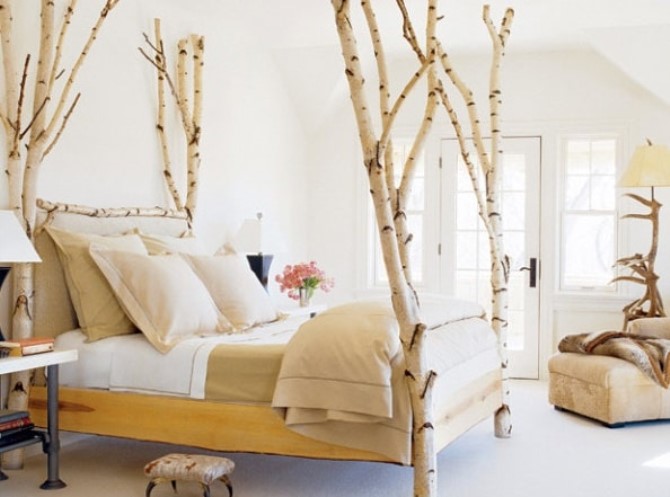 KiD's bedroom BOOSTER
While it's wonderful watching your little ones grow up, watching their bedroom get older is a different story! The good news is that if you have the basics in place, it's simply the decor that will need changing.
The wall garlands, the ruffled bedspread and the large bamboo mirror in the girl's room below is wonderful for a teen.
A bunk bed will give two brothers more floor space to play while primary colours will add spunk to a mixed girl/boy room.
5. Dress up a teen girl's room
From Four Generations One Roof.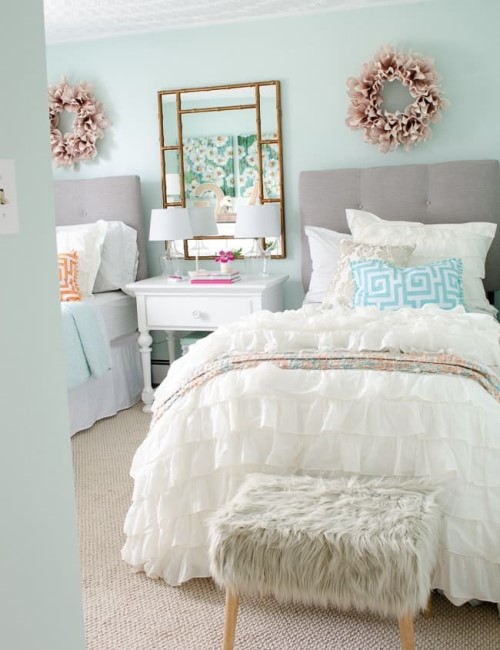 6. Get dotty
From So Haute.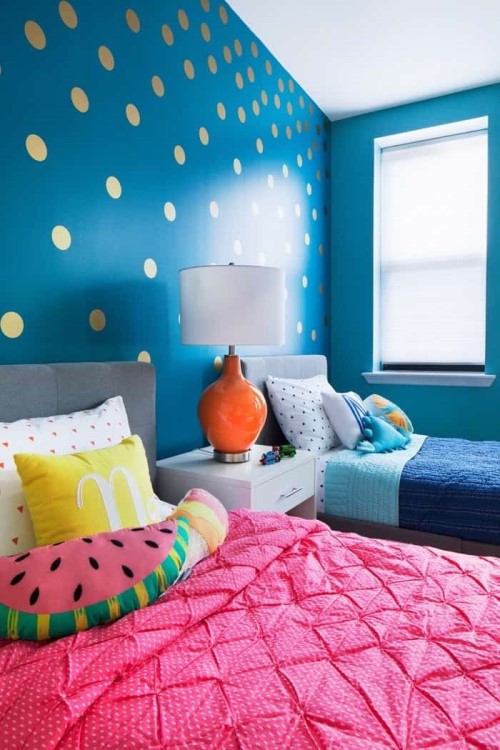 7. Minimalise your boys
From Clickin Moms.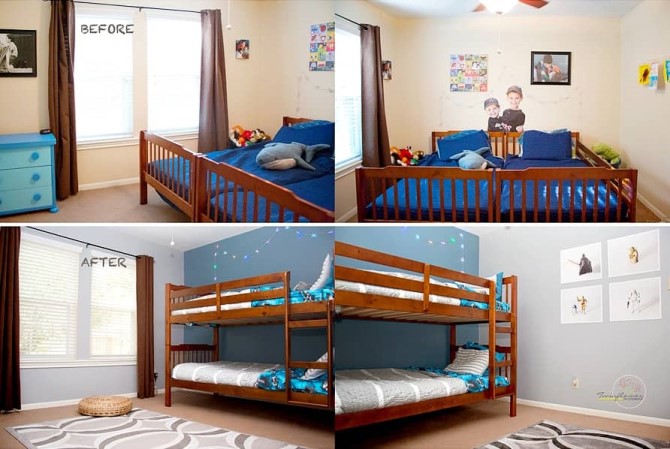 Living room LIFT
It's where it all happens, isn't it? Whether you love to read, watch TV, play boardgames or – dare I say it – talk to each other, a living space needs to cater to the whole family. But that doesn't mean making it generic and boring.
As a couple or a family, think of the things you love and incorporate that into your surrounds. If you love the country, but want to keep up with urban trends, paint your walls grey.
If you're head over heels obsessed with your fur family, put their funny faces onto a canvas print. Often it's simply adding that kind of detail that matters, so personalise with craft, clocks or cushions.
Alternatively, go over the top with your favourite colour. You can never go wrong with turquoise.
8. Hang a custom print
From Canvas Printers Online.
9. Refresh with light grey
From Ivy Lane Living.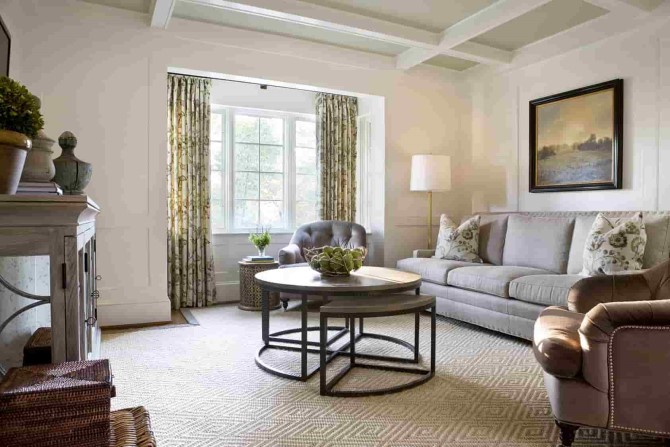 10. Add fun detail
From HoneyBear Lane.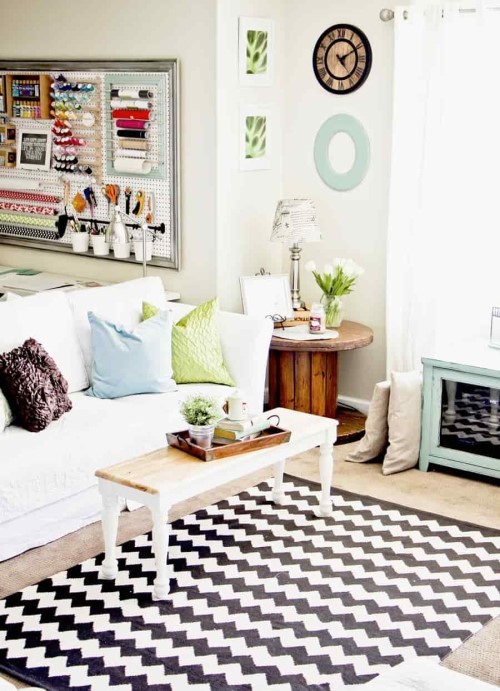 11. Tinker with turquoise
From I Heart Nap Time.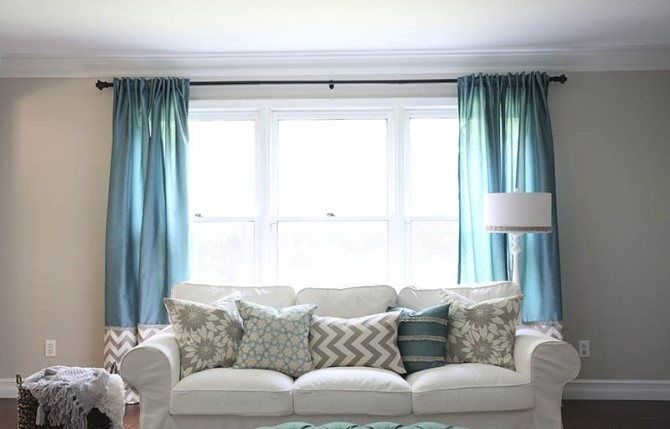 Kitchen TRIMs
Here's a room that's all about function. If you have a kitchen that features a place for everything, you'll never ask 'Where's that knife' again.
Shelving is your best friend when it comes to kitchen design. Often kitchens are quite small, so the key is to build up not out.
Function doesn't mean you need to sacrifice beauty. Add plants, lighting, candles and colour.
12. Add shelves and plants
From Our Vintage Home Love.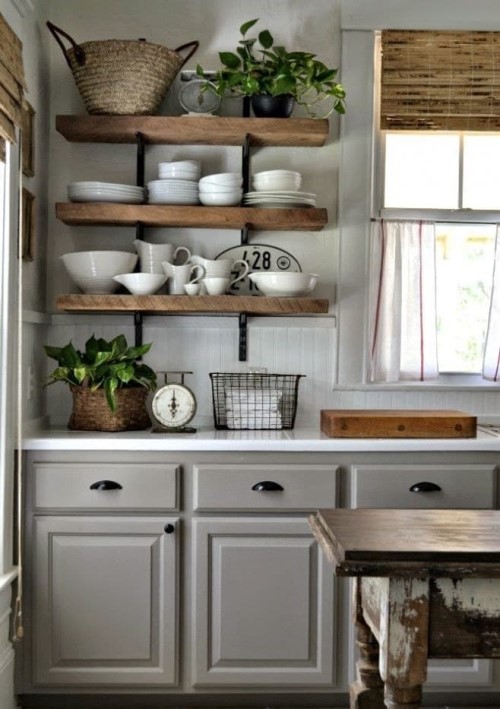 13. Go rustic
From Redhead Can Decorate.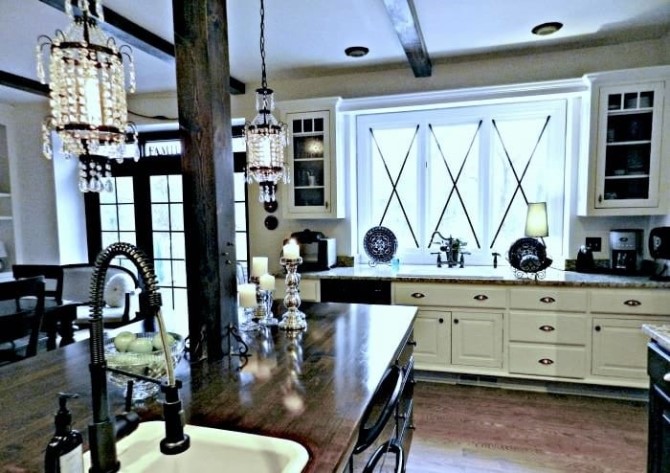 14. Renovate old kitchen cabinets
From Life in Grace blog.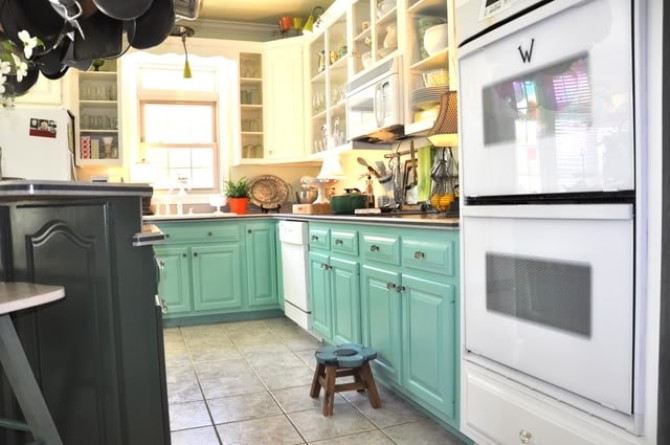 Bathroom SPRUCE
Whether you're blessed with a small or a big bathroom, you're always spoilt for choice. Small doesn't have to mean stark, so add shelves, plants and quality fittings like shower rods and curtains. Give it a personality of its own.
A big bathroom means you have the space to add a big, luxury bath. These days, baths come in all amazing shapes and sizes. In fact, they're the new big thing in the design marketplace. Spoil yourself.
15. Lift a small bathroom with shelves
From Bless'er House.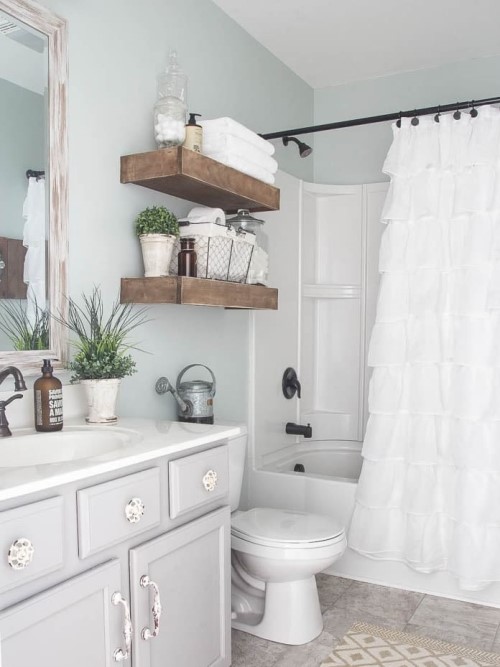 16. Add a bath
From Stacye love Construction.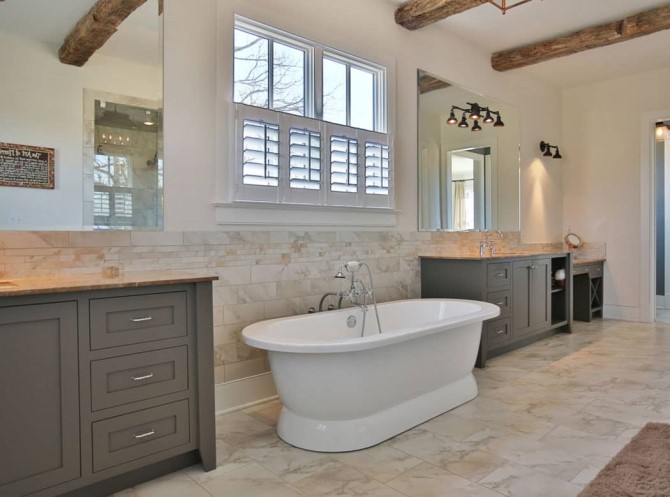 17. Modernise with edge
From J. L. Thompson Design.