There are hierarchies everywhere in life – good, better, best. In home decoration, there are simple print photos (good), then framed, larger photos (better), and finally photos on canvas (best). While you can always make a great photo into a stunning piece of wall art, transforming a photo into awesome canvas prints remains the cheapest, easiest route to 'wow factor' in any room.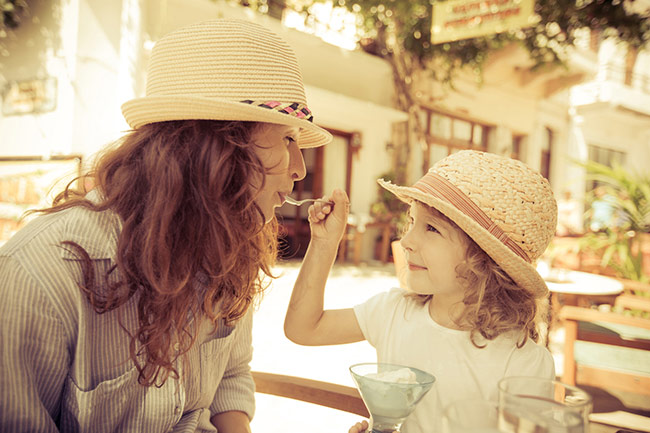 This goes double for family portraits. You're proud of your family, and you want your friends and guests to appreciate their zany, unique charm as much as you do. So you could opt for a traditional pose with everyone on the couch (good), or upgrade to separate portraits with a dash of artistry (better) – or you could go all out and create amazing photos on canvas using one of these techniques (best). After all, your family is not ordinary – why use tired old ordinary portrait tricks?
Family Portrait: Photos on Canvas of 'Them in Their Space'
Our first suggestion is to steal the 'Me in My Space' idea that magazines use with celebrities. No matter how close you are to your family, every one of you has carved out a little private space in your home. The kids may have their rooms, or a shared playroom, or the backyard. Dad might have an office or a 'Man Cave'. Mum might have a kitchen or an office or a craft room – whether you're old-fashioned or a Power Family, there's a spot in the home that's all yours.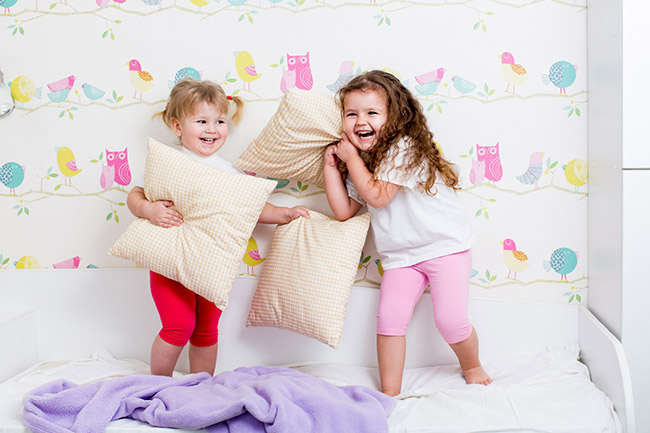 So, instead of gathering everyone in matching jumpers on the couch, set up a 'photo shoot' in their space. Have the kids act out a pillow fight in their shared room, or posed in the costume of their choice in their own rooms. Have Dad pose with a glass of beer and the remote control in his hand, feet up on the coffee table in the lounge room. The trick is to stage the scene and pose everyone – make sure their personality is captured in the details.
Naturalistic Family Photos
On the opposite end of the spectrum is to try and get very natural portraits – catching your family in their normal activities. While posed photos can be very effective, they are obviously posed, and sometimes that sort of formality doesn't really match your family's charm or style.
So, instead, catch everyone in a typical day. This could be a shot of Mum or Dad getting ready for work – tying a tie while looking in the mirror, or squinting at a phone while chewing a quick breakfast. It could be the kids playing, running and smiling, or studying on the living room floor, little faces scrunched up in thought. Or anything, really. You could spend a few weeks just catching everyone in natural moments, then choose the best examples to turn into stunning photos on canvas for your walls.
Whatever strategy you choose, make it your own. Think about your family and how you live – every family is different. Every family has its own personality, so capture that spirit in your portraits, and your walls will come alive with it.
When you've figured out the best approach to your own family portraits, click here and we'll safeguard your amazing loved ones from your digital camera to the walls of your home in the most high-quality canvas prints possible, guaranteed.