Photography plays a very important role for all of us, helping us to capture all the best moments of our lives. By experimenting with fun photography ideas you can refine your skills and take beautiful, inspired photos wherever you go!
Start creating a home full of memories by displaying photographs of all the people, pets and things in your life that mean so much to you. Check out this fabulous display of fun photography ideas! Photos like these never fail to put a smile on everyone's faces.
1. A New Perspective on Pet Photography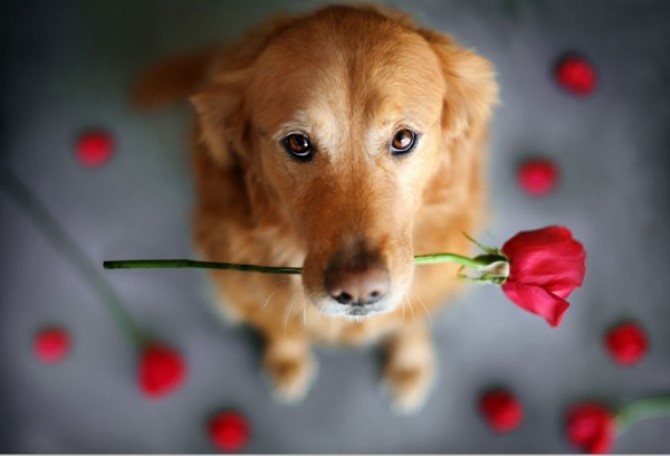 Photographing your pet from a slightly different angle can make such a difference to the finished result. The above photograph highlights the beautiful, pensive expression on this dog's face, yet taken at a normal face-to-face angle the message would be entirely different. Or, you could try to get at your pet's level to see things more from their perspective.
Don't be shy when photographing your animals – put them, and even yourself, in various positions and heights to capture special moments like this one.
2. An Out-Of-Place Chair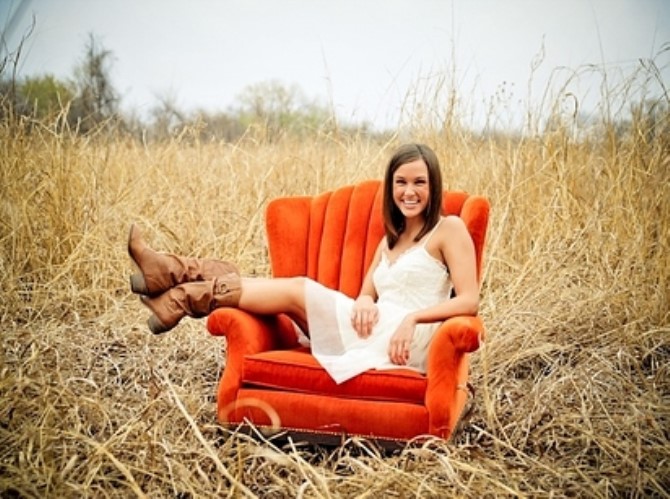 Now this is a photographer with a difference! By putting an unexpected item in an unlikely place, you can capture a unique perspective.
Like most things in life, fun photography ideas are simply a matter of thinking outside the box, because so many people are looking for something unique. When you've got your camera in your hand, try experimenting with different locations and different props. The above photograph is simply a 'seniors' photograph, but it's certainly something very special – and different!
3. Have A Little Perspective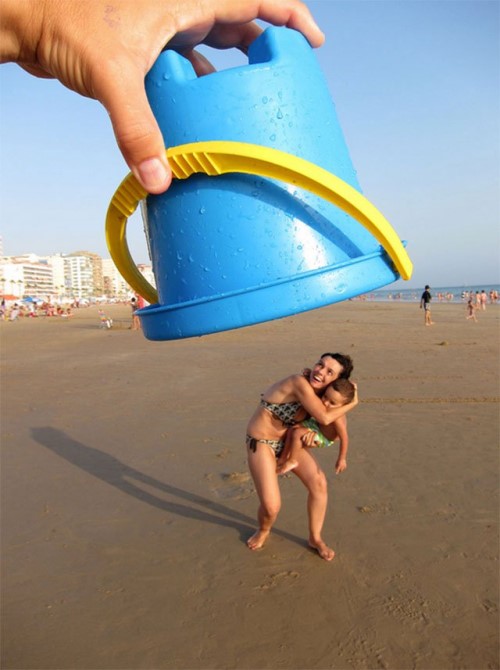 Good photography is indeed an art, and this photographer is a brilliant artist with a wealth of fun photography ideas. Again, thinking outside the box allows the photographer to capture unusual and inspirational photographs – the ones that make you stop take a long, hard look: these are the pictures that put a smile on your face!
4. Shooting Through A Glass Ball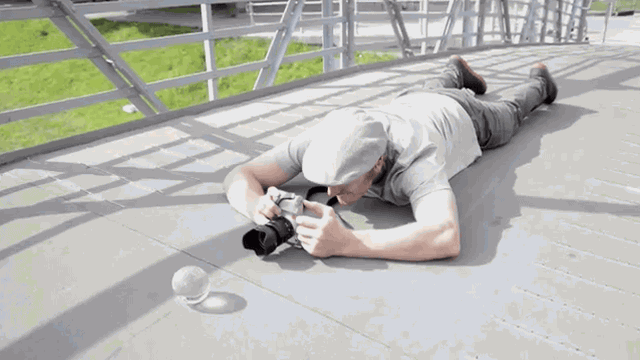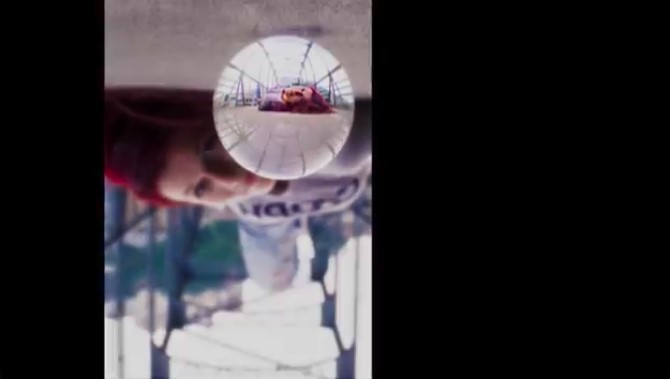 Now this kind of photography is very cool! Hop online and watch photographer Markus Berger describe some practical and creative photography tips using simple household objects. And, he's given you everything you'll need to recreate this technique on your own. If you're really into photography, this is certainly worth viewing!
5. Create Your Own Backdrops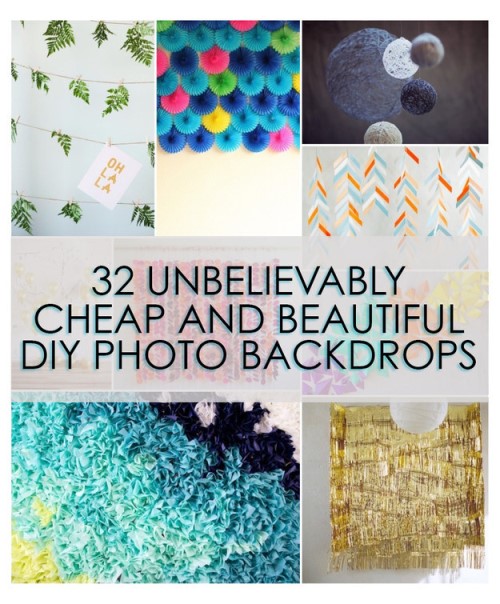 From BuzzFeed
The backdrop can be very important with certain styles of photography, and now you can have your own in-home selfie photo-booth. There's some really good ideas here and the best part is that you can make them all yourself. Each example has a link showing how they've been created; and of course you can always create your own. Your photo backdrops will be limited only by your own imagination.
6. Create a Crazy Collage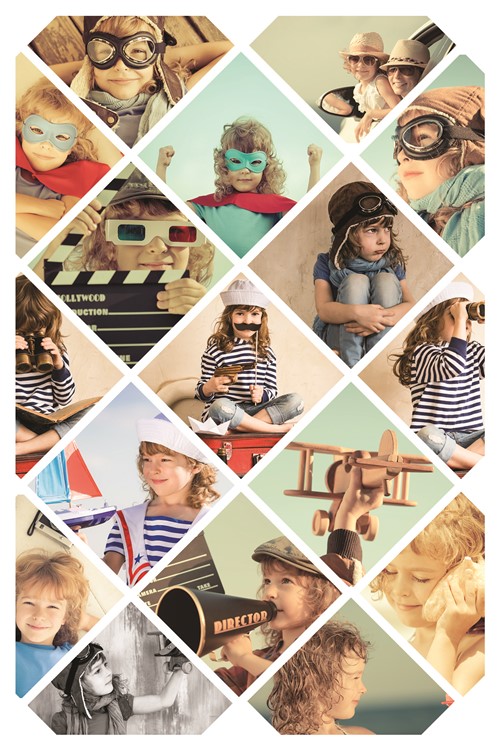 Photo collages are really trending at the moment and there are some fabulous ideas for creating the perfect collage for that special wall in your home. At Canvas Printers Online, we have every conceivable shape, size and idea for every type of collage. Whatever's important in your life, whether it be your children, your pets, your hobby, or anything at all, why not create a collage of uplifting photos to bring a smile to your face and brighten every day of your life.
7. Hotel Room Antics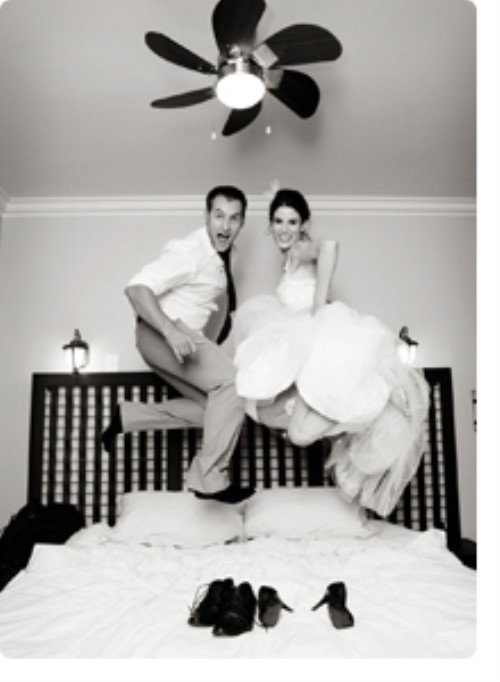 From SA Weddings
Now that the wedding ceremony and reception are over, you can finally take a deep breath, kick your shoes off, and relax. This playful photo is just one small example of some great playful photography you can indulge in whilst in your honeymoon hotel room. If you choose, it can be 'for-your-eyes-only,' but whatever you do just make sure you have heaps of fun. What a fabulous way of finishing what has probably being a very busy, stressful, and exciting day!
8. A Blank Canvas and a Little Chalk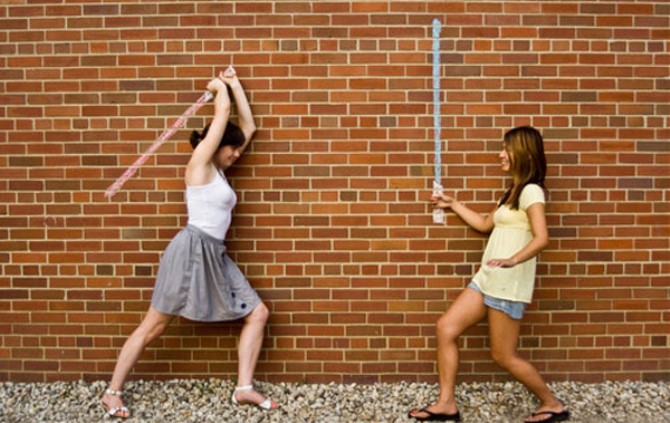 From ViralNova
We simply LOVE this type of photography! The swords have actually been drawn on the wall with chalk, and isn't the effect really cool? You must take a look at the rest of these photographs because some of them are truly brilliant. They're the kind of photographs that make you stop and take a second look, then walk away with a smile on your face. So, the next time you take a family photo why not use a forced perspective trick? These are the photographs that people remember.
9. Just Have Fun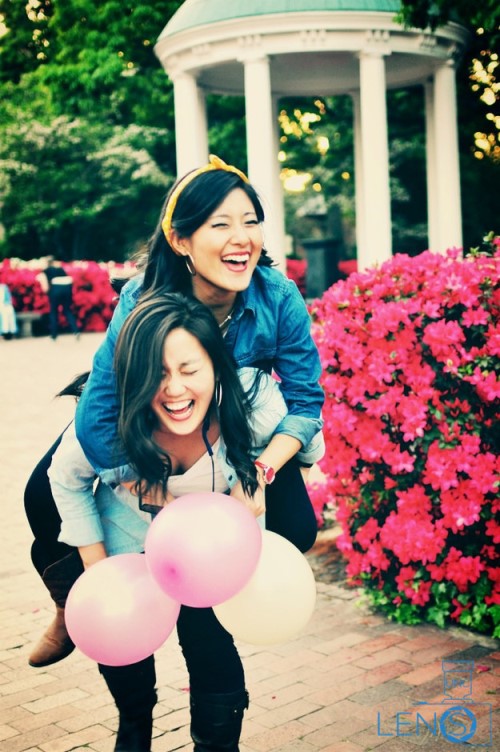 From Facebook
Most people are quite critical of themselves when they see themselves in photographs, but we must learn to see past the superficial meaning of beauty. It's time that we reflect on the true meaning of beauty, which is our personality, our behaviour, and the way we carry ourselves. So let's have more fun with our photography and learn to laugh at ourselves and at life. Let's face it, there's nothing more attractive in this world than watching someone laughing out loud and generally having a wonderful time!
10. Sparkler Art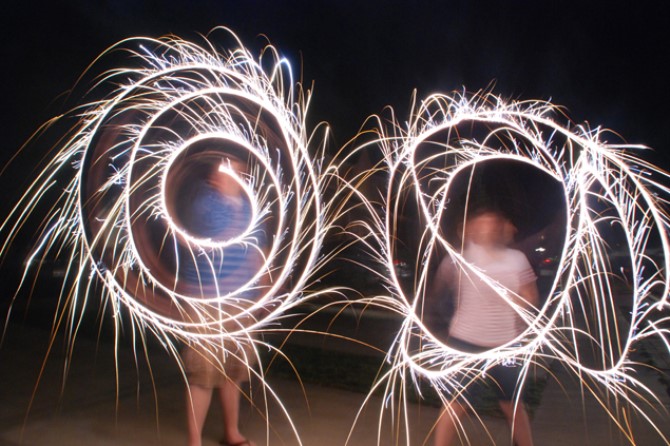 These people are having heaps of fun, and all it took to achieve these fabulous photos were some sparklers and a lighter, a point and shoot camera or DSLR camera, a tripod or a flat, solid surface, and at least one friend. If this type of photography interests you, have a look online at this beautiful photography: there are full instructions available so you can replicate the fun these guys are having.
11. Just Add Water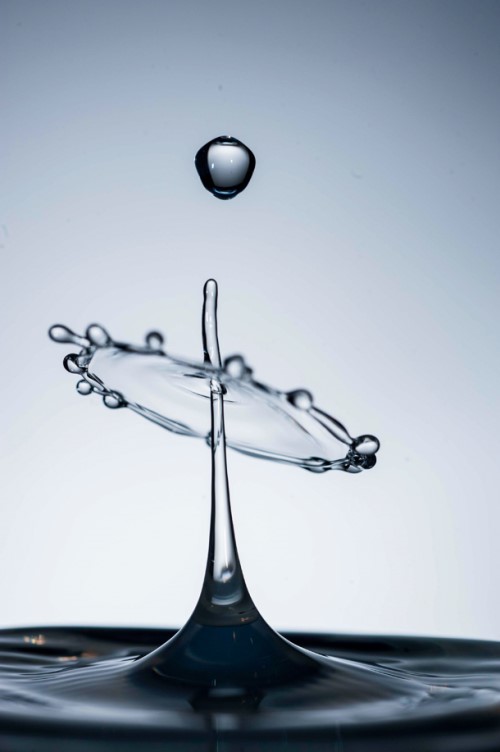 From Digital Camera World
This is a must-see site if you're mad about photography. And it's not surprising that so many people are fanatical photographers when you see the amazing results of these photo shoots. This particular one 'Water Drop Art' is really quite mesmerising, and there are other amazing examples online. There are instructions on how each photograph was achieved, so if you have the inclination and the right equipment then why not give it a go!
We're more likely to take photographs in joyful times, and we must always remember how easy it is to forget those happy times when life gets in the way. Photos are the perfect way of recording those little moments that are so precious, but easily forgotten; so our advice is to take photos of everyday life, not specifically just photos of special occasions, and preserve the memory forever by printing your photos on canvas.