If we're being honest, half the fun of Christmas is in decorating your house, and photo printing represents one of the best advances in holiday decorating ever invented. Canvas printing takes your imagination, memory, and artistic instincts and transforms them all into colourful, impactful decorations that not only bring out everyone's holiday spirit, but beautify your home at the same time. All it takes to use canvas art effectively as Christmas decoration is a little imagination – or a few ideas borrowed from us here.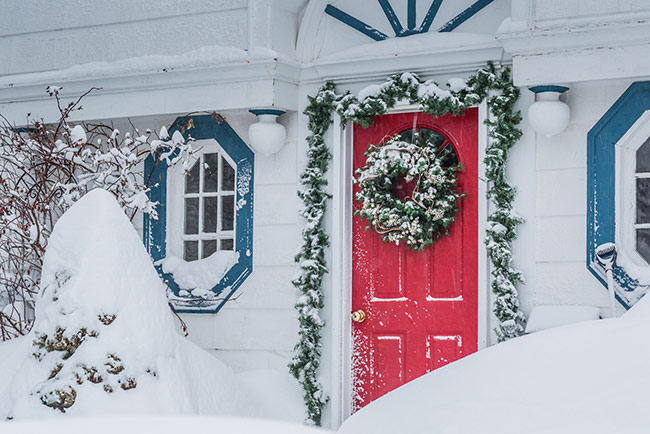 Christmas Decorating with Canvas Art: The No Tree Tree
The Christmas tree is one of the most powerful symbols of Christmas, and many families find acquiring and decorating their tree every year to be an exciting and enjoyable tradition. Trees come with some challenges, however. Fresh trees can be messy, leaving the house littered with needles and your hands curiously sticky for weeks on end. Homes with pets can discover that cats and dogs love nothing more than climbing and doing other unwanted things with your tree. No matter how much you might love the, Christmas trees come with baggage.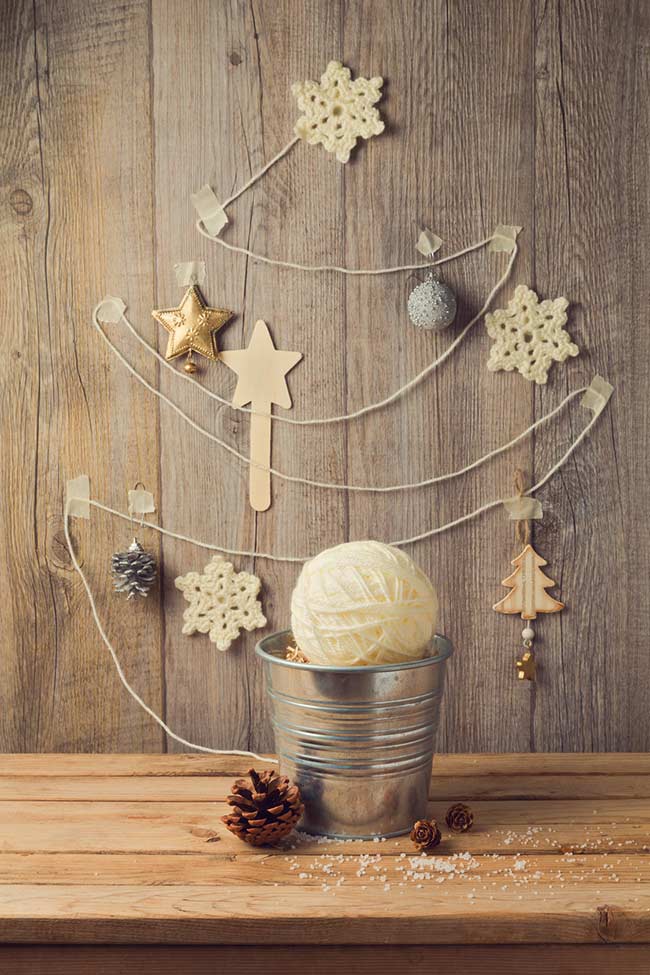 Instead, create a wall Christmas tree with photos of a trimmed tree in sections! You can take photos yourself of a trimmed tree, or find a nice hi-res one on line and crop it into several separate photos. Then turn each into a high-quality canvas print and hang them all on the wall in a classic tree-shape. It's a stunning moment for your guests, and you get to have the visual beauty of a tree without the headaches of acquiring, trimming, caring for and discarding one.
Christmas Decorating with Canvas Art: Get Close
One of the simplest tricks of creating amazing wall art for your Christmas decorating is simple: Get Close.
Close ups transform common objects into stunning moments. Zooming in on small details create dramatic moments because of visual unexpectedness: People see the bright, colourful canvas print on the wall and can't quite place it right away because it's out of proportion and out of context. But it's familiar enough that recognition comes quickly, and that's a beautiful moment that will give your home energy and 'pop' in every room. Some quick ideas for this technique include:
Ornament Super Close Ups: With dramatic lighting and a super zoom and crop, turn your gorgeous heirloom ornaments into monumental images that bring rich, warm colour to your walls.
Wrapping Paper Abstracts: Wrapping paper comes in amazing patterns and colours that are absolutely perfect for wall art. Now imagine your wall decorations match the presents under the tree – talk about tying everything together!
Christmas Decorating with Canvas Art: Hints for the Kids
Finally, why not get 'meta' and use your decorations every year to hint at what you've gotten everyone for Christmas! Before wrapping, take an abstract photo of the gift – a detail shot, or a super zoom, anything that obscures what it really is. Turn these into amazing canvas prints and hang them in the room with the presents. Kids aged 1 to 99 can spend some time staring at the art gallery and trying to figure out what they're getting.
Best part: The canvas prints will be beautiful art in and of themselves and can be taken home by guests after the gift exchange!
Canvas Prints Online make for amazing Christmas decorations in so many ways we can't list them all here. Use your imagination and get into the spirit of things – start right now by clicking here to begin creating unique, one-of-a-kind decorations for your home!