Photography is a lot of fun, and one of the simplest and easiest artistic forms to get into. With the advent of canvas printing, in fact, it's also one of the easiest to share in a formal and professional way in your own home. That isn't to imply that photography is easy or that 'anyone can do it' – although, of course, anyone can in fact snap photos and turn them into photos on canvas. Rather, the barrier to getting started has been lowered to such an extent that starting off your amateur photography hobby is as easy as swiping an icon on your phone.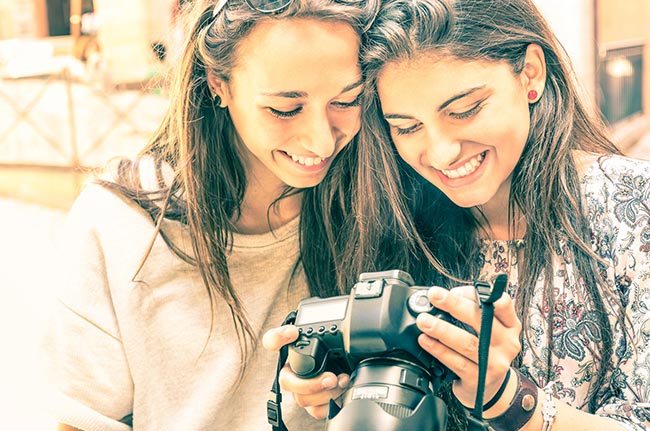 Photography is also addictive. Once you start taking pictures and creating awesome wall art for yourself, you'll start to learn quickly and absorb the fundamentals of the art form, and your photos will improve to the point where your smartphone will no longer be adequate equipment for your artistic ambitions. You'll start to think about acquiring the standard entry-level for any serious photographer: the digital single-lens reflex camera, or DSLR.
Your First DSLR: Price
When talking about entry-level DSLRs the fact is, for the most part at least, every camera will be more or less feature-similar. Some entry-level DSLRs may have more megapixels or larger sensors, but if you're just starting out and looking for your first 'real' camera, in general there will be a wide range of models and brands that are more or less the same.
The price often surprises people, because entry-level DSLRs of decent quality will start in the $500 range. A lot of people can't get the phrase 'entry level' and the $500 price range to coexist in their heads, but high-end DSLRs will approach $2,000 at minimum, so in reality $500 is a good starter price.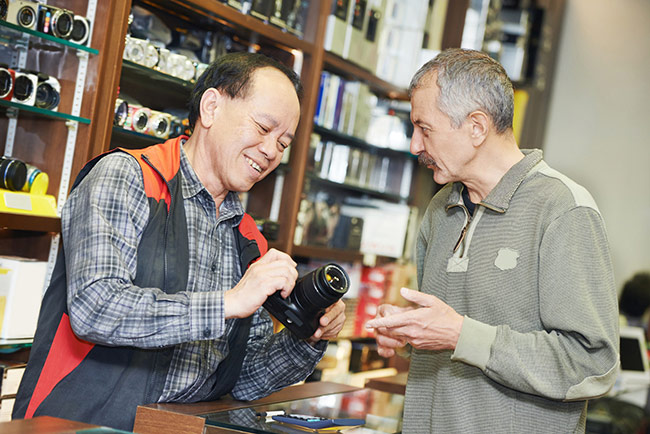 You can find DSLRs for as low as $150, but we'd stay away from the price range. Those cameras are likely to be much older in terms of technology, won't perform well, and will ultimately frustrate. Better to buy a used DSLR for a discount than a brand new dog of a camera.
DLSRs for Canvas Printing
If your goal is to use your DSLR to create bespoke canvas art for your walls or as gifts, you'll have to pay attention to a few of the technical specifications of your camera choice:
Sensor size: In general, the larger the sensor the better your overall picture quality will be once you master the settings. Higher-end DSLRs feature sensors that can match physical 35mm film for aperture and F-number (the amount of light the camera can process) but entry-level cameras won't reach that level – but going for the biggest sensor size you can afford is a good idea.
Mirrors: DSLRs use mirrors to flip the image and deliver it to the viewfinder so you can see exactly what your final image will look like. Lower-end DSLRs use a pent mirror, and higher-end ones use a pent prism, which delivers a brighter, crisper viewfinder image. However, the viewfinder doesn't affect final image quality, so you can make do with a lower-end mirror setup as long as your eye can compensate.
Final Advice
The last note we'd make is that you should always handle a camera before purchase – never buy sight unseen over the Internet. This is because how a camera feels in your hands – its weight and profile – is an individual preference. A camera that feels heavy or awkward won't take great photos for you.
Ready to dive in? When you've got your first DSLR and taken some awesome photos with it, click here and let us do the canvas printing for you. We'll make you proud.