Let's face it. It's 2016 and it doesn't matter what we are doing or who we are doing it with, there's a 98% percent chance it is going to be photographed and shared online on social media at some stage. Some of us are photogenic and thrive in the attention and others, well. Facebook notifications of photos we are tagged in are the stuff of absolute nightmares.
We all have that photogenic friend that always looks amazing in every holiday, party or family gathering photo. Well, she's about to get some competition, because we are going to share our secrets on how, you too, can improve your appearance in photos to help you go from "Arrrrghhhh" to "ArrrrMAZING", with no obvious filter in site. Here are our 7 tips for looking great in photos.
Practice And Know Your Angle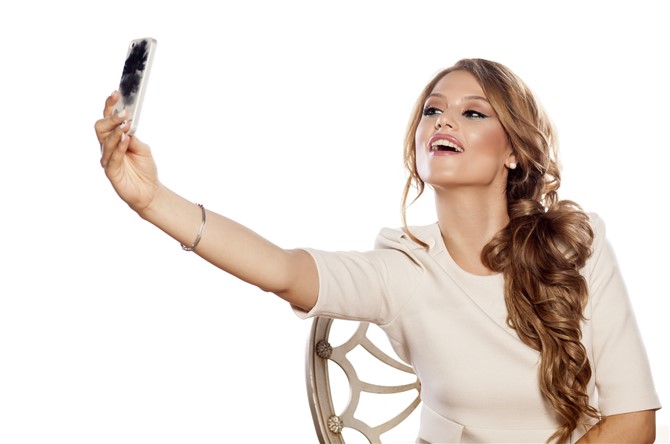 I'm not saying spend a month in front of the mirror, practicing your vogue and every blue steel shot you have in you. But it does help to have a little bit of a play around and watch yourself pulling the facial expressions you tend to favour. Sometimes when you think you're pulling a desirable, sexy pout you might actually look like the teenage myspace duckface picture of your worst dreams. Best to find out before the next social outing.
Also, I know I have a side of my face I prefer to get photographed, and most people have a side they like better. So when the iPhonés about to come out at dinner have the angle you prefer facing the camera.
How You Dress Matters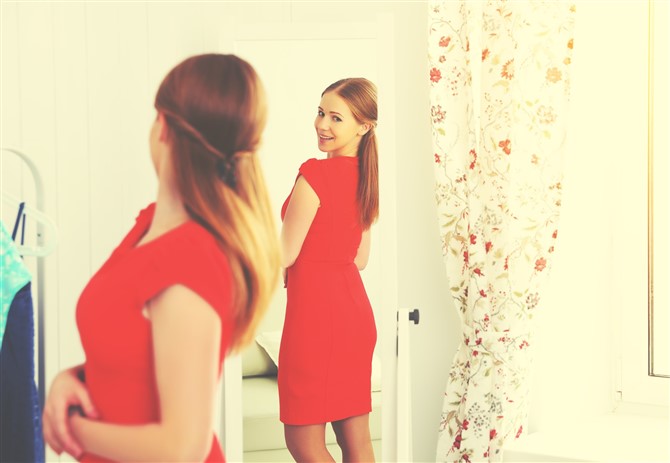 There are some gorgeous prints and elaborate patterns trending in fashion at the moment. And whilst they may look stunning on a supermodel, they may not actually flatter your shape and size. Even worse, certain prints may draw attention to your problem areas. Accentuate one pattern in your outfit instead of several and fitted clothes tend to photograph much better than baggy. Also, solid colours picture really well. And blue and red are a great combination of colours that look great in images (politicians swear by it).
Mort importantly than any of those things, whether you feel comfortable or not is going to reflect in your photos. So that should be your priority. If you feel good, confident and happy then that's how you are most likely going to look in the picture taken.
Red Carpet Pose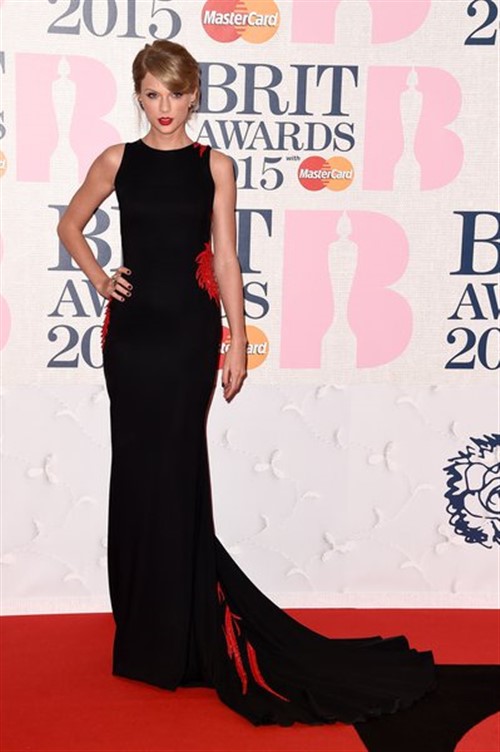 From Access Hollywood
Celebrities. Not always the best people to turn to for advice on many things, kid's names etc or health ridiculous health advice- I'm looking at you, Gwyneth Paltrow. But there is one thing they do get right. The Red Carpet Pose.
And there's a reason that every second celebrity rocks the hand on the hip classic pose, Taylor Swift or Allision Williams style. It's because tilting your upper body out a little to create an angle between top and bottom and hitting that hand right to your hip flatters the bejeezus out of any body type and shape.
If you'd rather a red carpet pose that focuses on your gorgeous legs instead than do the "knee bop" by shifting all your weight on one leg and "bopping" the other one. Another pose favoured by celebrities is turning to the side and looking over your back at the camera- Bella Thorne is a huge fan!
Keep Your Chin Up – Literally!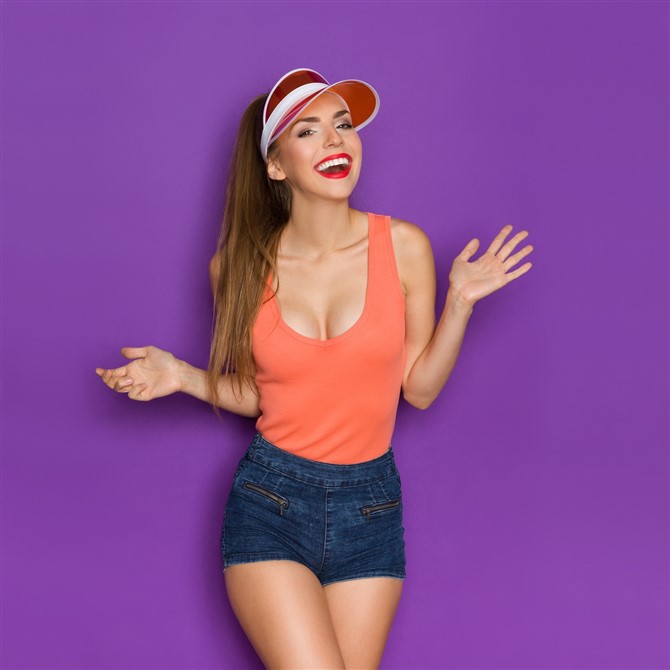 Oh, that beautiful face of yours! The angle of your head can make a massive difference in our flattering your shot will be. Awkward angles can give you double chins or worst! Keep your head slightly and focus on a point slightly beyond and above the camera, as it creates a slimming effect for your face.
Try and laugh and smile, with your tongue behind your teeth. And your eyes really are the key to a shot that focuses on your face. To help try and keep your eyes engaged firstly shut them (obviously not while they are taking the photo) and then open them then look at the camera. This should make them sparkle a little better.
Lighting Is Key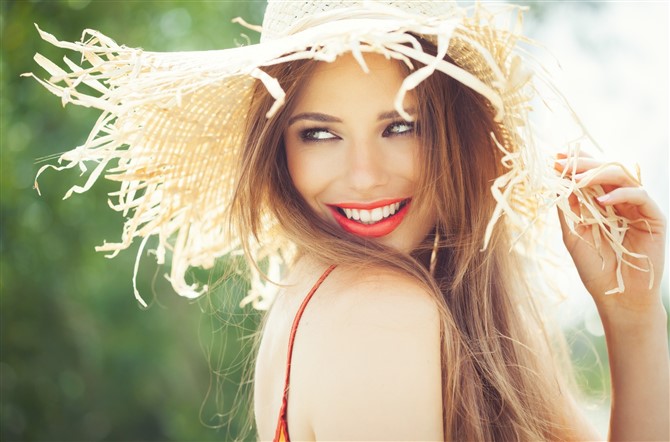 We all know not to drink and drive, but there should be some serious rules on not drinking and posing either. You only have to google nightclub fails, or, pretty much anytime alcohol and a camera was involved in realising just what a dangerous combination these things could be.
Even if drunk you think's your channeling your inner Miranda Kerr, you're photos probably more resemble Lindsay Lohan.
The fact is the more you drink the less control you have, and less likely you are to look fantastic in your photos.
Don't Drink And Pose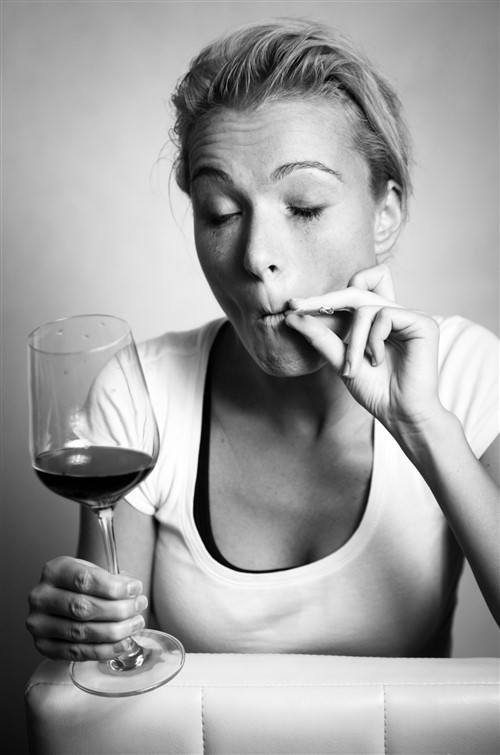 Natural light. I repeat natural light. Having great lighting will be the difference between drab to fab with how you look in your photos. Also, the closer the light source, the softer the light. The farther the source the harder the light etc.
Although of course none of this really matters if you're on a night out with your girlfriends or at your dad's 50th birthday party. Your best bet? A window, lamp or street light can help.
If there is just no good lighting anywhere then turning your iPhone HDR camera might help to try and balance out the exposure between your group of people and your background.
Say Money Instead of Cheese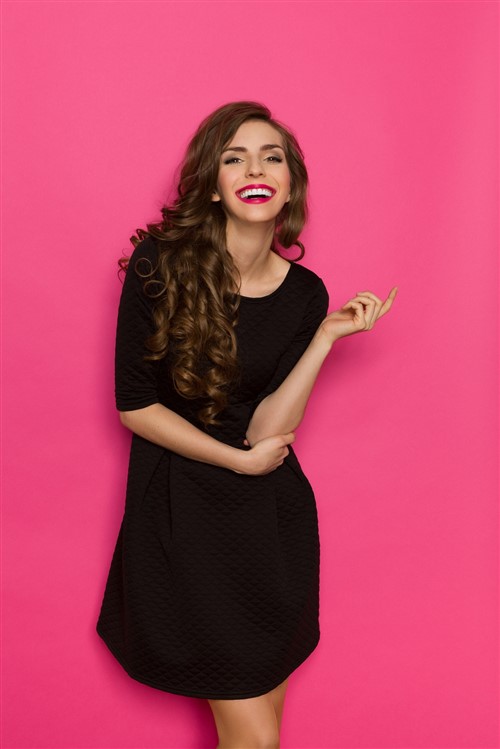 Cheese, glorious cheese. I've got nothing against cheese. In fact, I can sing it's praises all day and night and still have grilled cheese on toast for breakfast the next day. But Cheese is made for pizza and not posing.
You're actually far better off to say "money" then "cheese" when you are getting your photo taken. The strong e sound makes the corners of your mouth go up and the crinkle in your eyes make it too like a genuine smile.
Finally found your photogenic self? Why not celebrate with turning your favourite new photo of yourself into a Canvas Print with Canvas Printers Online. Get started today here.