Gifting for the holiday season is never easy, so the sooner you can start, the better! It's hard to find the perfect balance; ideally, you want custom photo gifts that are also affordable, easy to find and simple to create.
Custom photo gifts are the perfect present; they're personalised and thoughtful, yet still extremely affordable. We have a wide range of custom photo gifts to suit a variety of styles, tastes and budgets. From high-impact, large-scale wall art to smaller prints and photo blogs, we have different custom photo gift ideas to suit everyone!
So, when it comes time to buy your holiday gifts, draw inspiration from our favourite custom photo gift ideas below.
The Best Custom Photo Gift Ideas
When choosing a custom photo gift, you need to think carefully about the kind of photo you want to choose. Firstly, you need to choose an image that your receiver will love, such as their wedding photos, family photos, or just photos of their favourite place, animal or hobby.
Or, if they appreciate art and beauty, you might want to choose a design that suits the colour scheme in their home.
For instance, abstract art is highly subjective, with a wide variety of interpretations. This means that as long as the colours in your chosen design suit a specific area of the home, this is a fairly safe gift to give. Discover more ideas below!
1. Single Canvas Prints
Finally, a custom photo gift that's also affordable! There are limitless opportunities when choosing single canvas prints.
Canvas prints can complement an existing print collection or a gallery wall, or they can make a beautiful gift as a stand-out art piece alone. They work especially well in the bedroom, bathroom, kitchen, hallway or living area.
Some single canvas print ideas are:
Family photos
A stand-out wedding photo
Group photos of friends
Photos from holidays
An abstract wall art print
Japanese wall art
A stunning modern art piece
Shop single canvas prints here.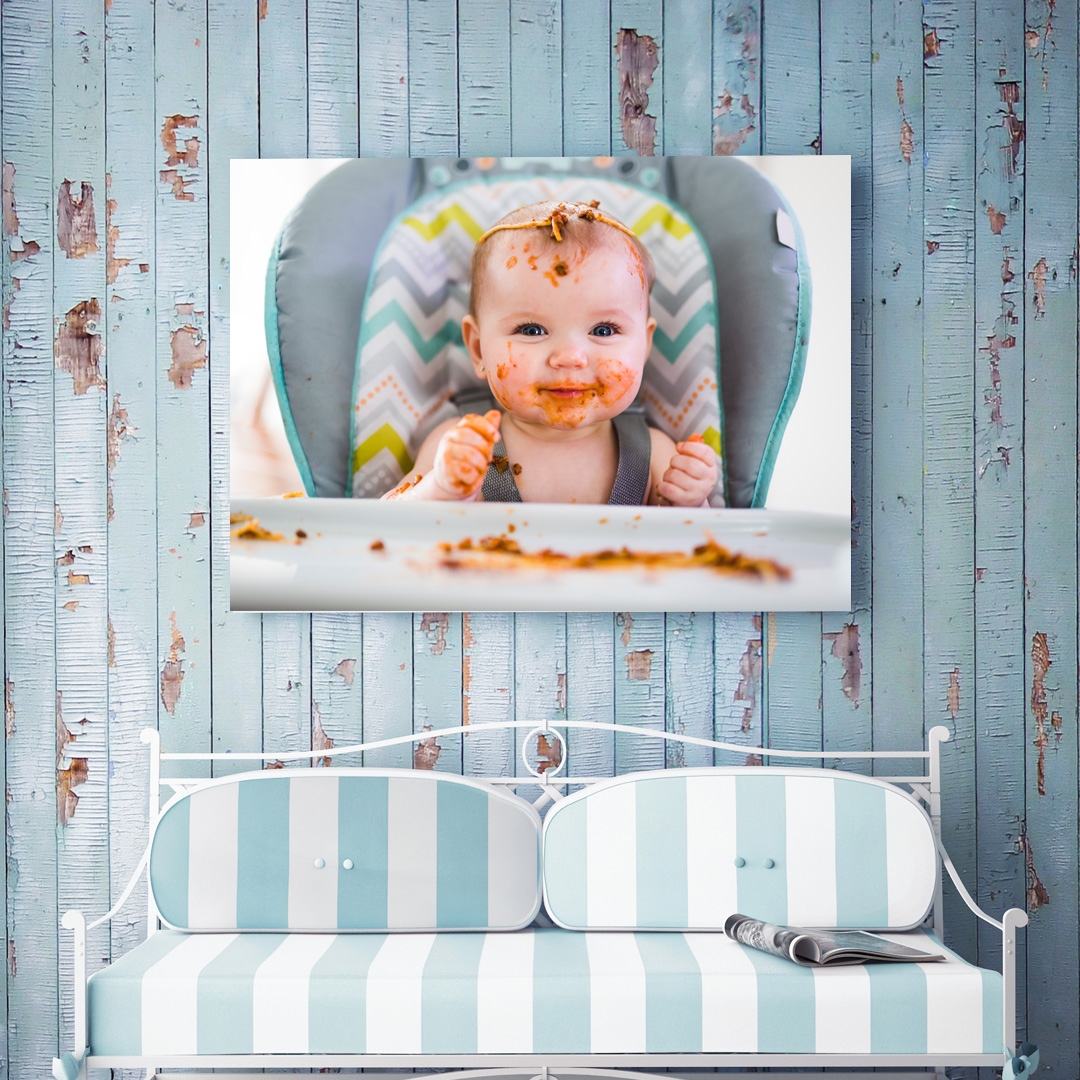 2. Metal Prints
High-definition metal prints make perfect custom photo gifts. They're also great for the person who's got everything! With a luxurious metallic sheen and a gallery-style finish, metal prints bring a sleek sophistication to any space. Our printing method gives our metal prints a clarity not seen on canvas; prints are transferred skilfully with high saturation; your image won't lose any colour or definition.
Aside from their chic look, metal prints are also highly durable and can withstand all kinds of weather; they can even be placed in the bathroom, the kitchen or even in an outdoor courtyard. They're even great for kids' rooms as they can be easily wiped with a wet cloth if any sticky little fingers happen to touch them!
The best gift ideas for metal prints are:
Breathtaking panoramic landscapes
Stunning wedding photos
A large metal print wall display with a collection of family photos
Shining seascapes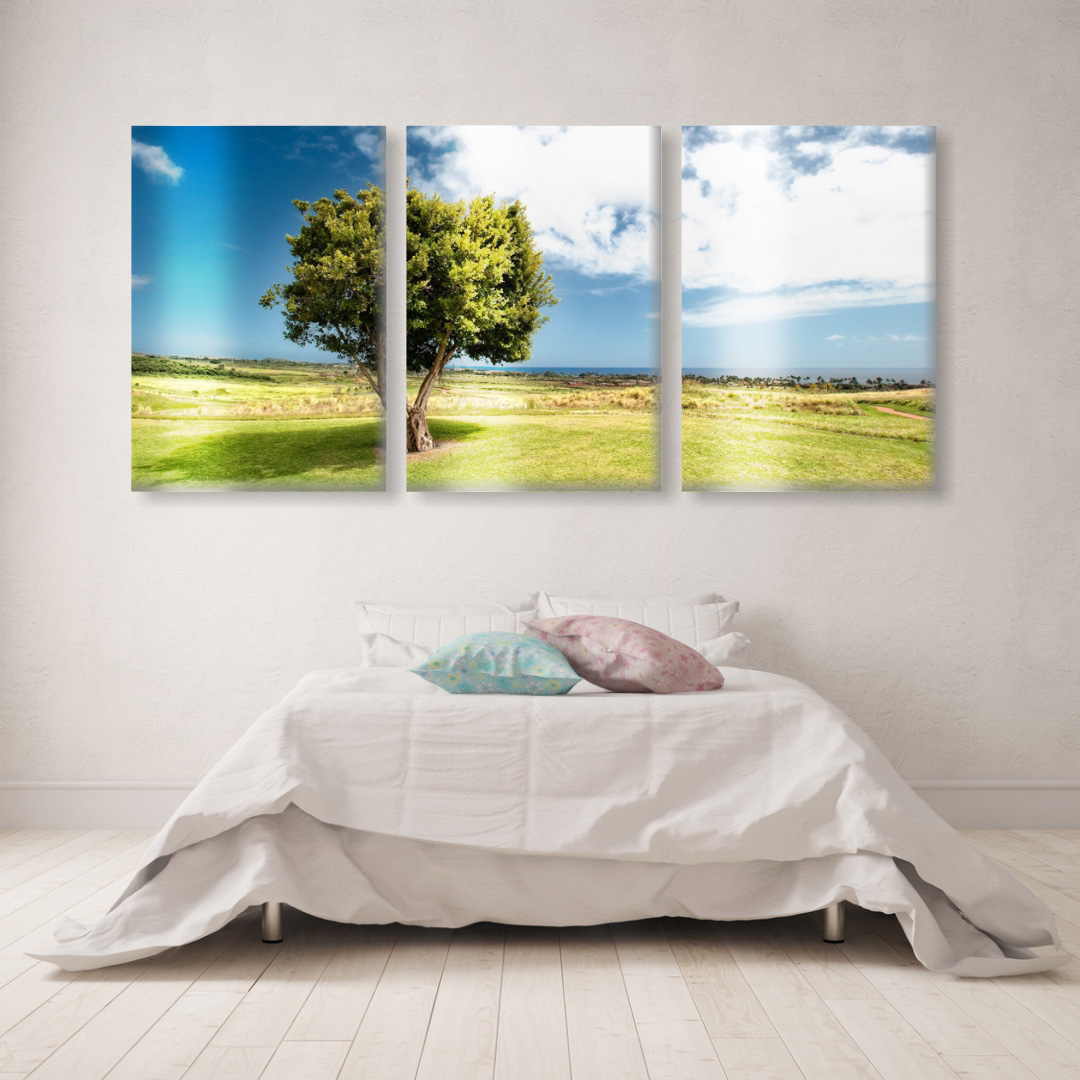 3. Acrylic Prints
Acrylic prints are similar to metal prints in that they're highly durable and perfect for families. They make great custom photo gifts for families and they can be wiped clean, making them ideal for kids' rooms, kitchens, or high-traffic areas.
Unlike metal prints, however, acyclic prints have a fun, high-gloss shine. They're printed with perfect clarity; making them great for all kinds of images, even those with fine detail.
For acrylic prints, try these great ideas:
A high-gloss shining cityscape
A split acyclic print with a bright landscape
Family photos
Bright nature scenes like flowers or a tropical scene
4. Split Image Prints
For custom photo gifts that are sure to make an impression, look no further than split image prints. These unique prints elongate and extend your images. Instead of just using your image on the one print, why not amplify the effect and try a split image print?
Split prints work beautifully with the following ideas. Just be sure that when you split the image, you don't cut it off at any awkward points or, if you have people in your chosen shot, that you don't cut people's limbs off! Here are our favourite split image print ideas:
High-impact landscapes
Wedding photos
Family photos
Nature and wilderness shots
Shop our split image prints here.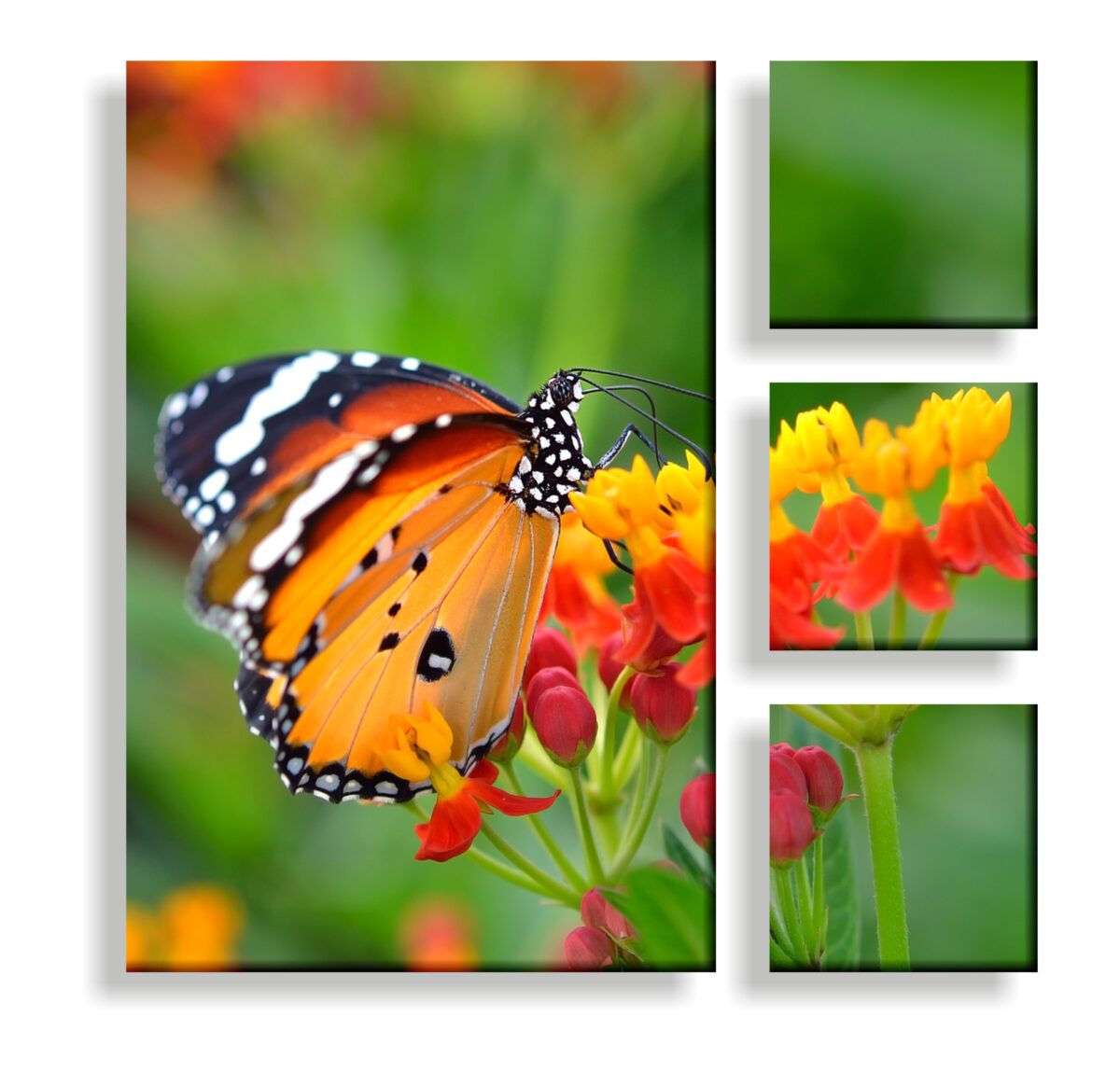 5. Large-Scale Wall Displays
For custom photo gifts that make a BIG impression, large-scale wall displays can create a thoughtful Christmas gift. Wall displays generally consist of a number of different prints, packages together in a cohesive display. Wall displays consists of custom photo prints and could include landscapes, pet photos or a collection of your favourite photos of friends and family.
The best wall displays consist of prints with a similar theme or editing style, otherwise your display can look a little messy and inconsistent. Ideally you want the collection of prints to sit together as a stand-alone piece.
We have a number of wall display configurations, such as grid displays, with square prints of the same size, or different configurations with different-sized prints that fit together to create a rectangle-shaped display. The best part is we package these as one display, so you don't need to worry about fitting together different sized prints yourself; just use our easy template!
Shop our stunning split image prints here.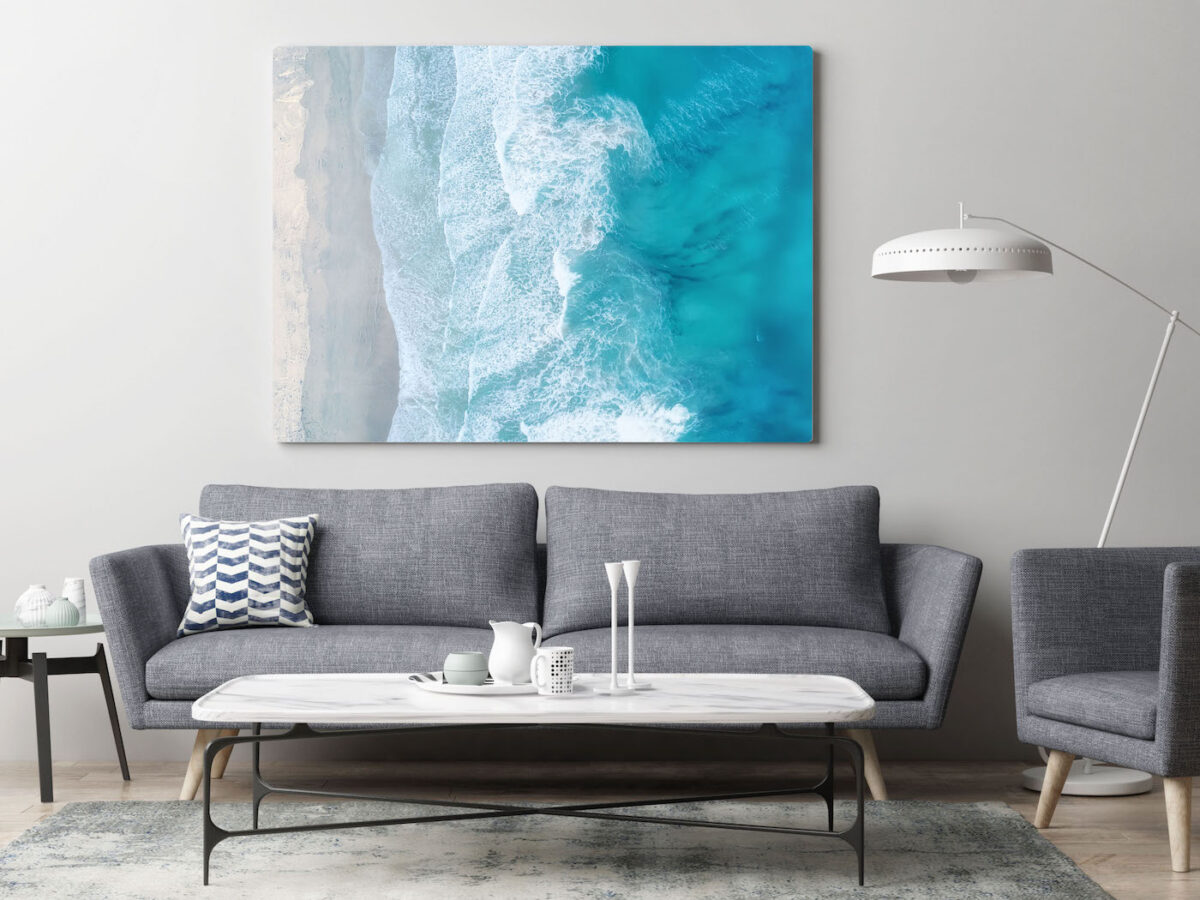 6. Canvas Collage Prints
We couldn't talk about custom photo gifts without mentioning custom canvas collage prints! Collage prints consist of multiple images on the one print, making a beautiful, cohesive artwork.
The best collage prints combine images by theme or just visual aspects like colour and image style. Ideally, there should be at least one element tying your images together. Collage prints allow you to embrace your creativity and create a print that looks fantastic from afar as well as beautiful up-close.
Start browsing our canvas collage prints here!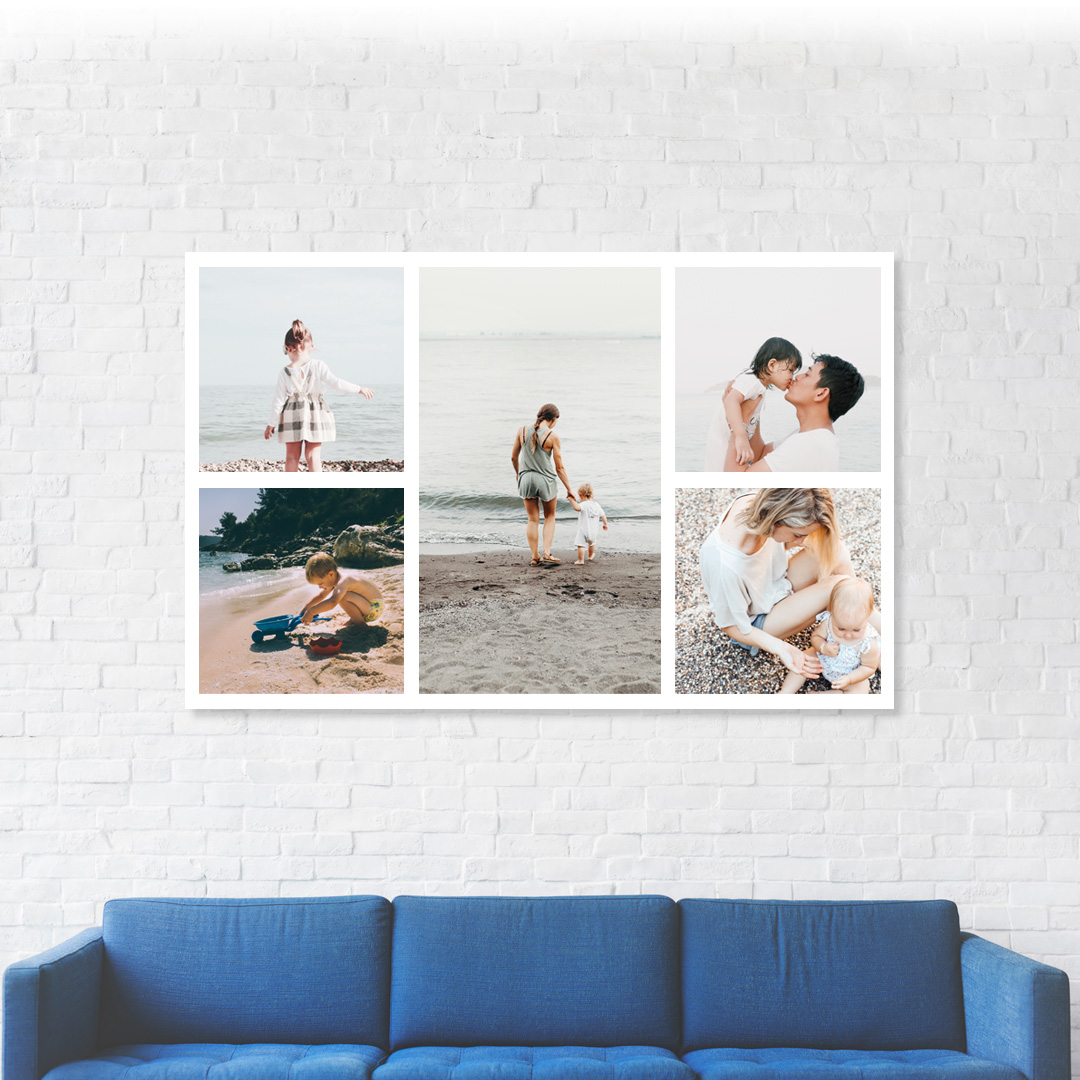 7. Panoramic Prints
High-impact takes on a new meaning with our stunning panoramic prints. Panoramic prints are wider than standard canvas prints. They're the perfect way to display your epic panorama shots, or:
Large-scale landscapes
Abstract wall art prints
Large group shots or family portraits
Architecture shots
Street photography and urban art
Shop our high-impact panoramic prints here!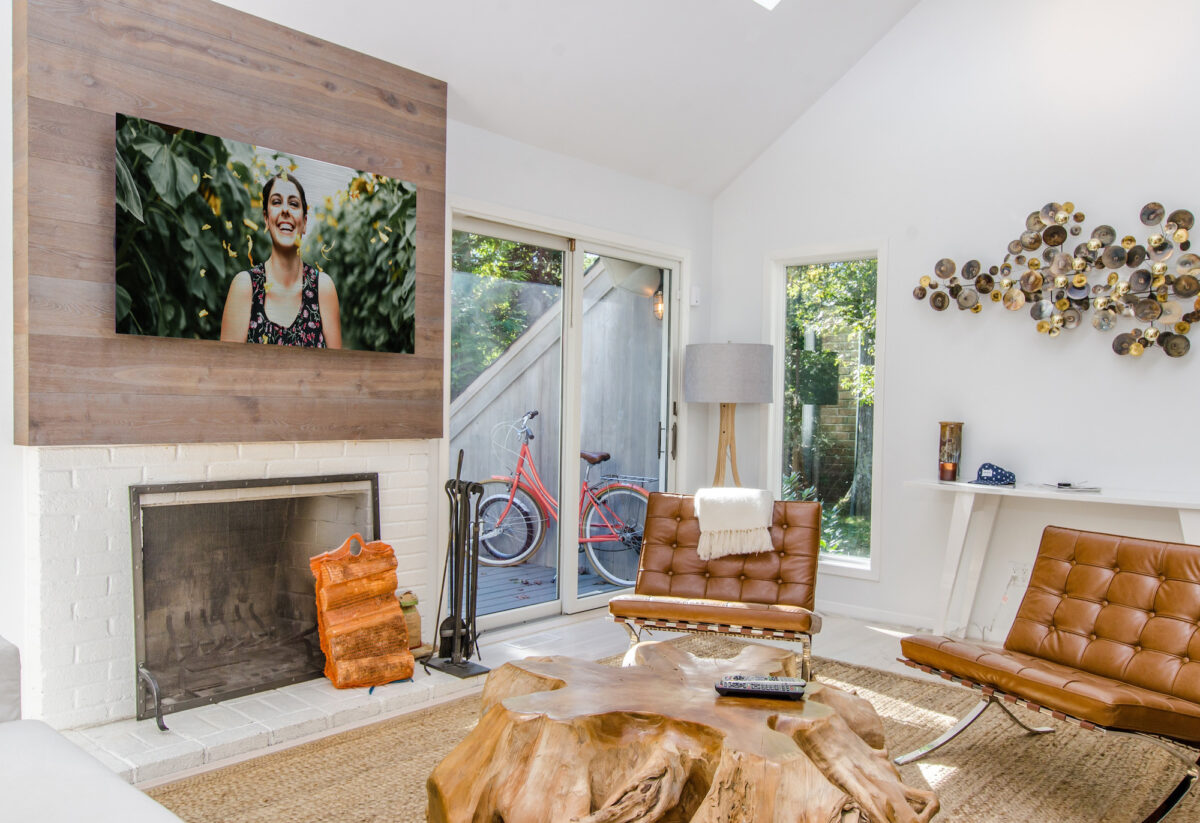 If you're still not sure which of these custom photo gifts to choose, why not give the gift of choice? We have a selection of gift vouchers for a range of different budgets, so your loved one can choose whatever they like, from large wall art to a set of smaller canvases to a stunning, high-quality metal print.