The self-portrait sure has come a long way. When he painted Self-Portrait with Two Circles circa 1659, it's unlikely Dutch artist Rembrandt knew he was part of what would one day become a global phenomenon.
Surely he'd be rolling in his grave at the realisation that the genre of self-portrait has turned from fine art created by a trained artist to pop culture any old hack can slap together. Or should we all revel in the fact that smart phones with inbuilt digital cameras are making it easy than ever to capture special (and not so special) moments?
Clearly bored of capturing his boss the Pharaoh Akhenaten, the earliest self-portrait was made by the Egyptian Pharaoh's chief sculptor in 1365 BC. In more recent times – we're talking 1300s to the 1600s – Asia and Europe boast a rich history of self-portrait art.
Today we like to poke fun at the concept of someone having an 'ego' as though it's a bad thing, so let me take you on that journey a little further and point out a fellow called Albrecht Dürer who was a prolific 15th Century self-portrait artist.
In case you thought your teenager taking selfies was a modern phenomenon, it turns out Dürer explored his ego in the same way at age 13 when he did this silverpoint drawing below.
Mirrors brought the self-portrait to the masses (or whatever the collective noun for artists is – a 'black'?) in the 16
th
Century with mirror technology improved by the French in the 17
th
Century. And of course photography brought 'photo-portraits' to the fore with Robert Cornelius, in 1839, claiming the mantle for the first person to make a photographic portrait. Photo portraits continued to be captured using mirrors, timers, photography assistants or – wait for it – using an outstretched hand.
So, aside from mirrors and cameras, what is it exactly that happened prior to June 2014 that forced the Oxford English Dictionary to list selfie, n. for the first time?
Digicams with mirrors of course! It's interesting. While I had a film camera growing up, I have absolutely no recollection of taking a selfie. Given film and film processing cost money, it was just too risky. For fiscal reasons (and quality reasons?) we put time and effort into ensuring our photos were as good as they possibly could be.
When it came to photos of ourselves, there was very little question that we'd simply ask a friend or family member to take one for us. Surely they would be trusted to capture the best photo of ourselves…?
Today, we'll be the judge of that thank you very much.
Today, we take photo after photo of ourselves alone, ourselves in front of a nice background, ourselves with friends or ourselves with a big crowd behind us. While the history of the selfie has already seen us shift from the photo of 'me' to the photo of 'us', we still like to stroke our egos with the classic one-person selfie from time to time.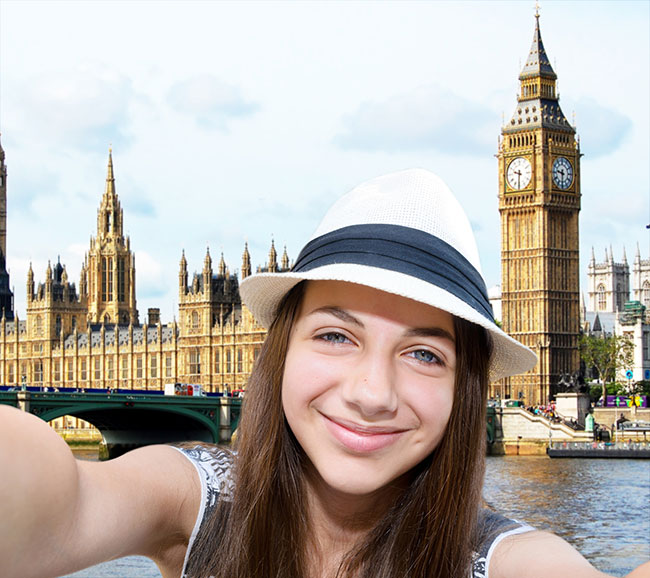 The digital camera has seen us shift from the purely egocentric self-portrait to the sociocentric selfie – that can only be a good thing right? Back to that trust issue …
No longer do we ask strangers frequenting our favoured tourist destination to take a photo. They can't be trusted – they might steal our camera! Or worse – make us look bad!
And here we have it – the advent of the selfie-stick.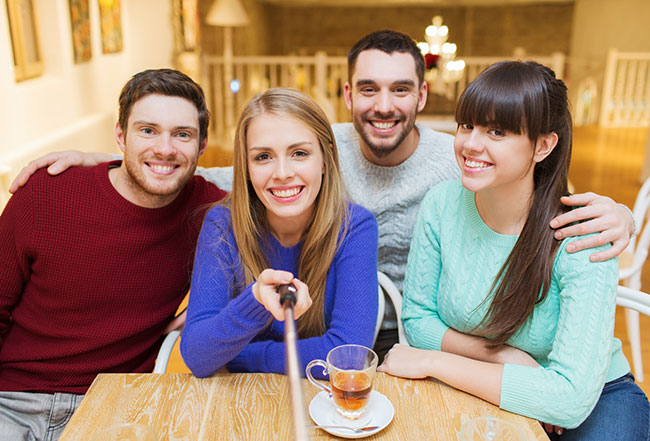 Not sure if 'selfie-stick' will make it to the Oxford English Dictionary, but I think Rembrandt will roll right out of his grave and start haunting us for real if it does.