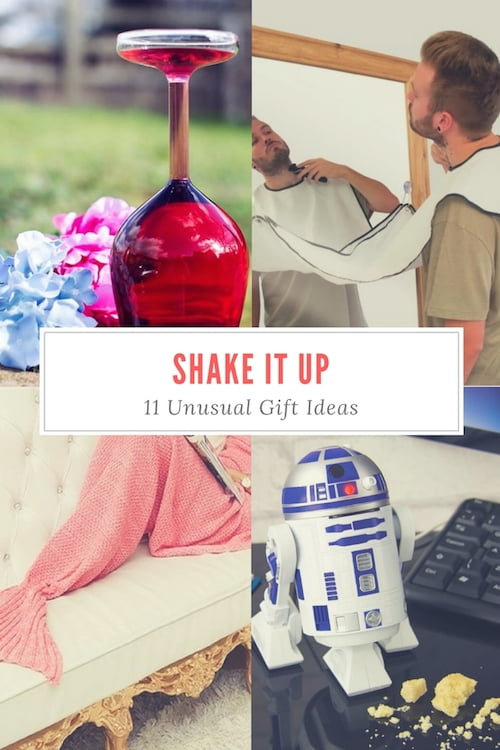 When it comes to gift giving in the 21st Century, the world is at your finger tips with access to goodies just a mouse click away.
What this modern era also offers is an invitation to not be that boring spouse, friend or family member that insists on gifting what can easily be found at the local shopping centre.
It's time to shake it up a little with unusual gift ideas that will bring a sparkle to their eye and joy to their lives. Try these on for size!
1. Hedgehog Cheese Grater
Buy on Amazon
As soon as you see this cheese grater, you'll wonder forever more why every household doesn't already have one. It doesn't just make practical sense, but it's also 'cute as pie' – or is that 'cute as pasta with grated cheese on top'?
The great thing about this genius design is that you can grate on top of a board or simply grate directly onto a plate of pasta. The legs sit snugly on the plate while the grater does its cheesy work.
Bonus is, it also fits comfortably in your hand making the act of grating cheese a much less scary one. Bon Appétit!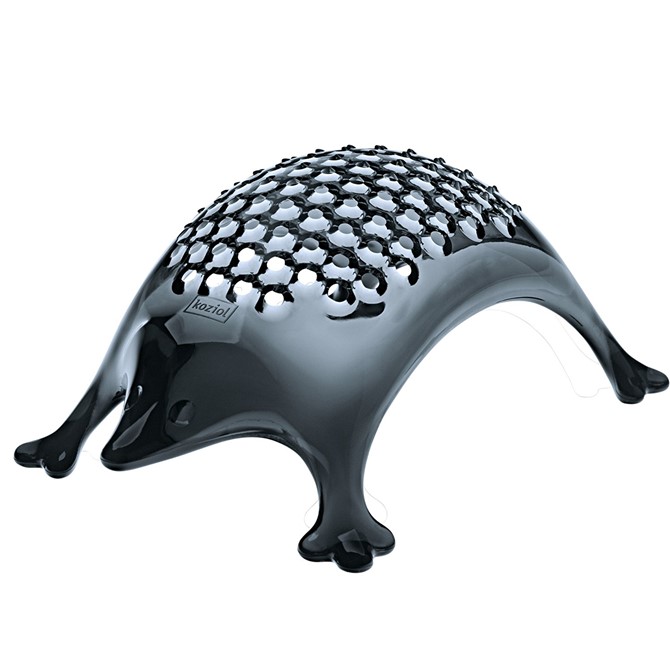 2. Modish Photo Collage Print
Buy on Canvas Printers Online
The opportunity to buy photo prints online is still a relatively new phenomenon, but the latest innovations take the standard photo canvas to a whole new level of awesome.
We at Canvas Printers now offer a range of photo collage templates – themed, modish and silhouette – that are super simple and super stylish to create. This modish design comes in three canvas sizes.
Be warned though. After gifting this to a loved one, all your friends and family will be wanting one of their own. It's very contagious.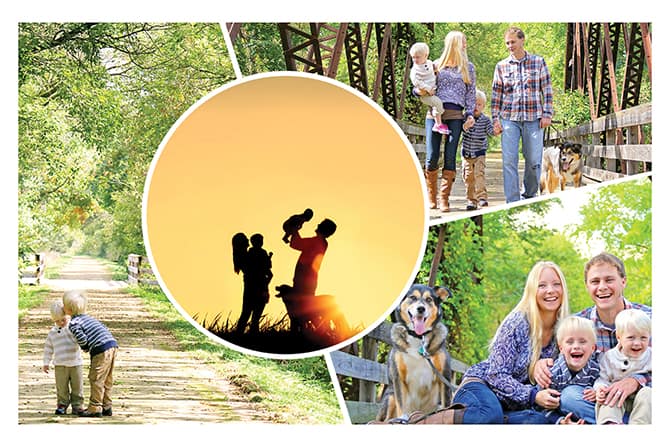 3. Gold Head Planter
Buy on Etsy
When arts meets nature, beautiful things can happen. Each of these hand sculpted white earthenware planters are unique, some featuring powdery pastels, others decorated with glass and others aged and crackling.
Painted gold, the pots form the face of the work while the plants form the hair. The fun is choosing which plant to include – what crazy hair will your new gold friend have?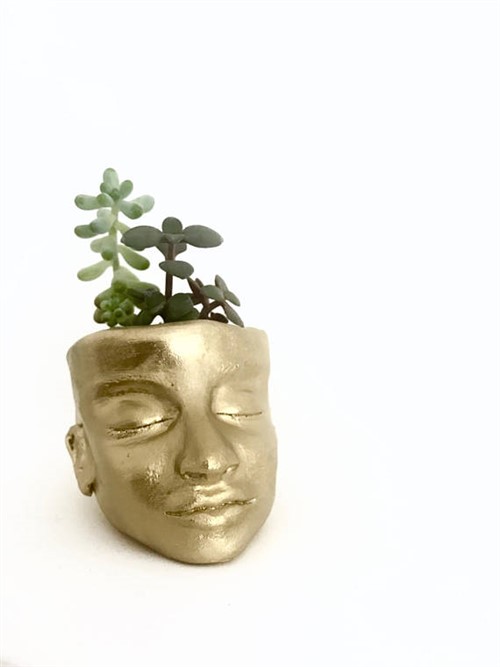 4. Mermaid Blanket
Buy on Etsy
When you're tucked up under a blanket in Winter, who needs socks for those pesky feet when you can instead imagine you are a mermaid?
As far as unusual gift ideas go, this one is up there with the most fantastic. Basically every woman or girl in your life will want one. Who wouldn't?
That said, they do also come in other colours like blue or grey so there's also something for the mermans out there.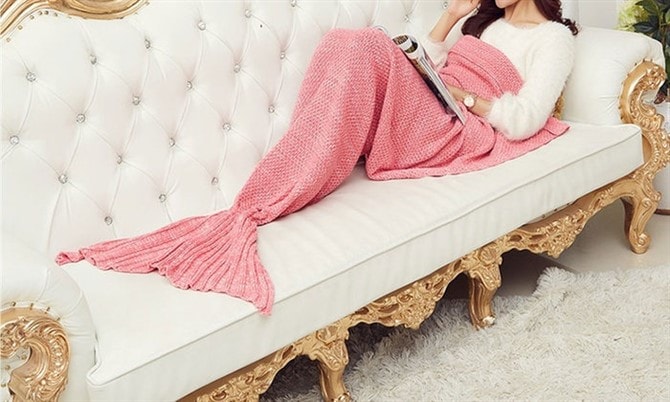 5. PLAYABLE ELECTRONIC ROCK GUITAR SHIRT
Buy on ThinkGeek
The most portable guitar ever! This electric guitar is built into the shirt (and can even be removed so the rest can be machine washed!) and is actually playable. It includes a mini amp that clips onto your belt and is apparently surprisingly loud.
Each button on the neck is a major chord so it's super simple to play. That said, you still have to have some guitar skills. It's not prerecorded to play anything so definitely a shirt for musos rather than just music lovers!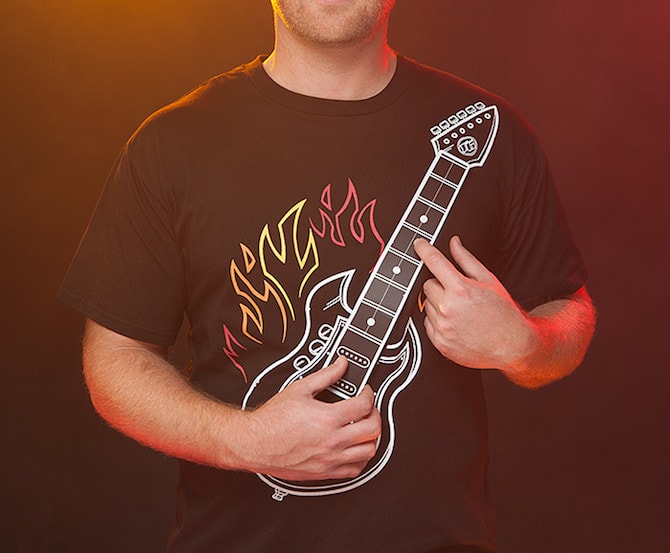 6. Beard Buddy Shaving Apron
Buy on Prezzy Box
You could call it a practical joke gift from wife to husband, but this is a real product for real men! The idea is that you can shave in front of any mirror not just the bathroom mirror reducing plug hole blocking and general mess.
Sure, you could DIY something like this at home, but why DIY when this cloth and suction cap beauty is all done for you?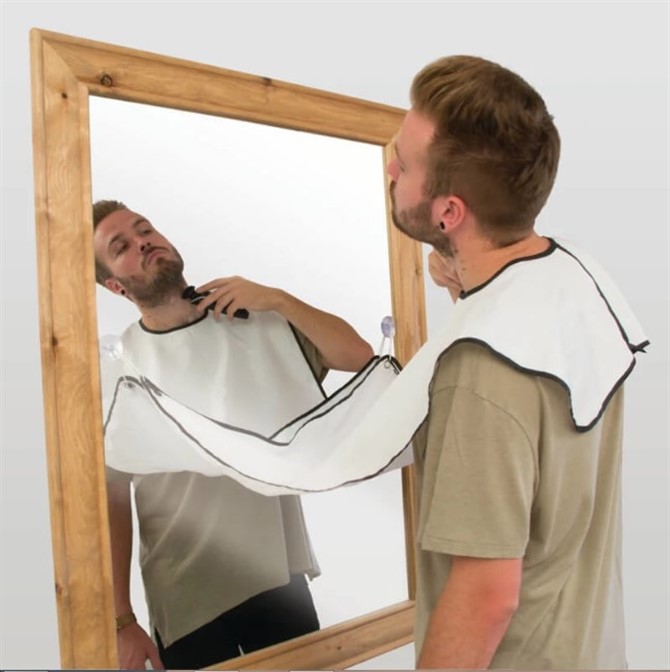 7. Desktop Vacuum
Buy on Prezzy Box
This gift has geek written all over it. The Star Wars theme makes cleaning one's computer area a more exciting prospect. You get a cute toy to play with plus a super practical purpose, vacuuming up crumbs and dust.
It's the robot we've all been waiting for!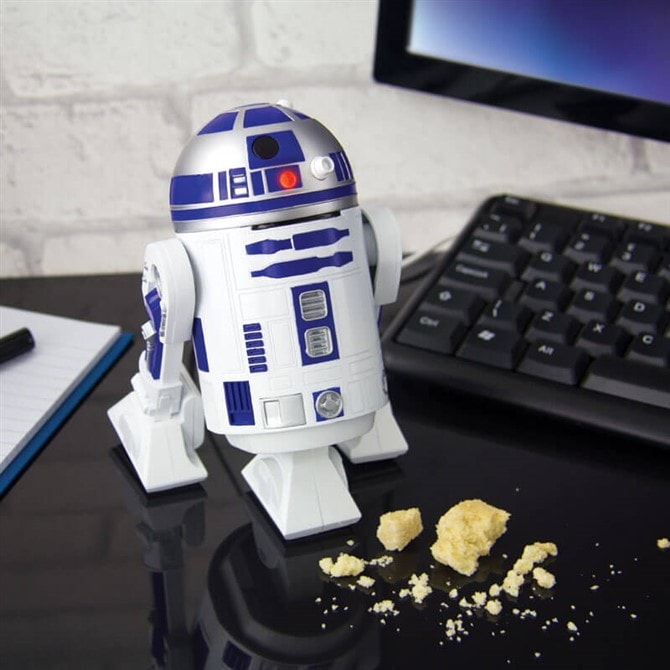 8. Upside Down Wine Glass
Buy on Ebay
Kooky or what? Confuse guests with this martini glass disguised as an upside down wine glass. This makes the perfect milestone birthday party present – 18th, 21st, 30th, 50th!
The errors of others' might result in losing a lot of liquor, but you'll all have a good time doing it.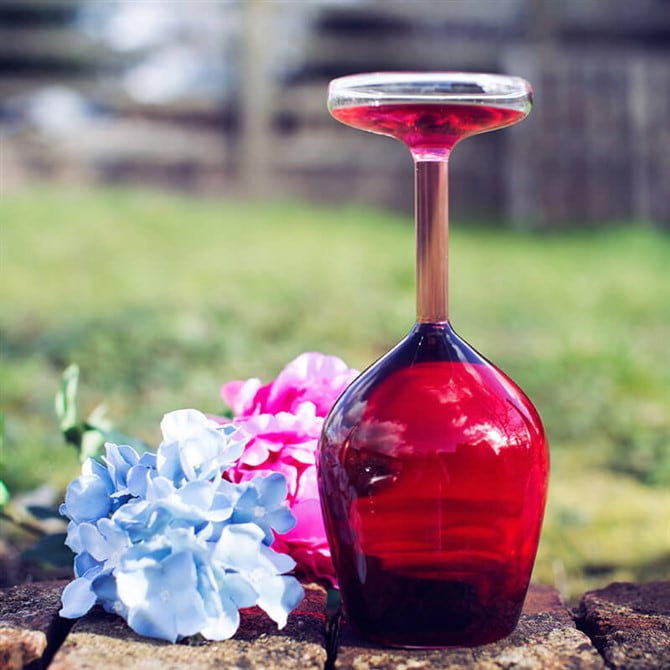 9. Islamic Split Image Wall Art
Buy on Canvas Printers Online
Islamic art is a hot trend in interior design. The mosaic stylings found in the Middle East are so intricate and beautiful, but often beyond our grasp. Bring a taste of this old worldly beauty into your home with some wall art on canvas.
This gorgeous cream and blue floral piece is mounted across three frames, just one example of many designs available in our Islamic Art collection.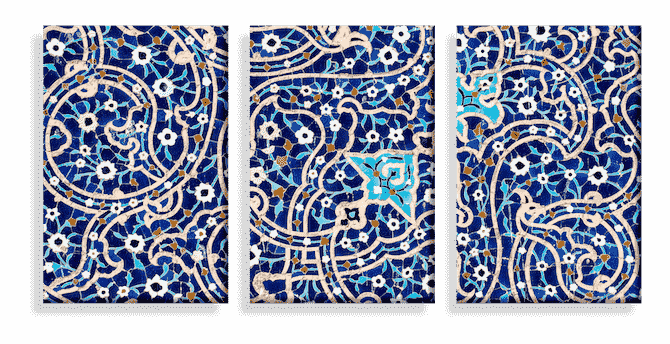 10. Beer Glass With Opener Base
Buy on Ebay
A beer glass and a bottle opener in one. What more could a bloke want? He'll be everyone's best friend at a party, won't he?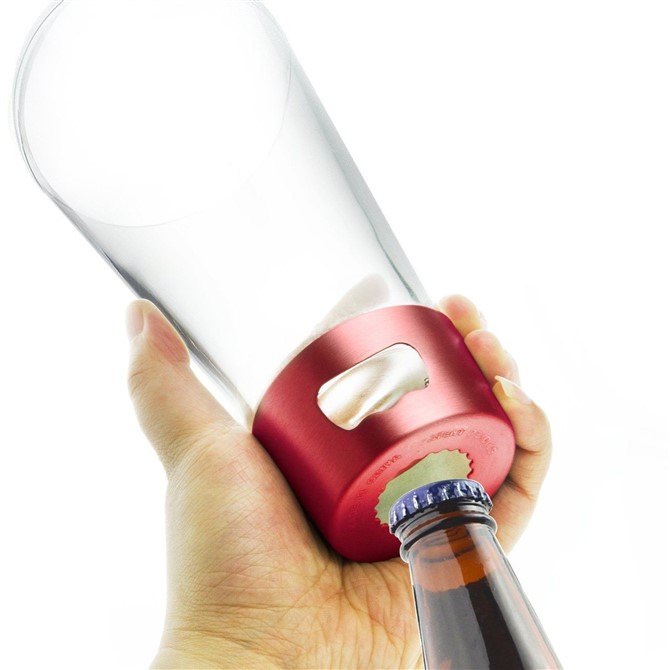 11. Homemade Tobacco Caramel Whiskey Soap
Here's another one for the man in your life – homemade whiskey and tobacco caramel soap. Keep in mind this is not an 'off the shelf' product. This is something you make yourself with loving hands.
The result is a masculine scented homemade soap – a wonderful gift idea for crafters who are looking for a soap gift for a man that doesn't include lavender or rose scents. Very hipster.