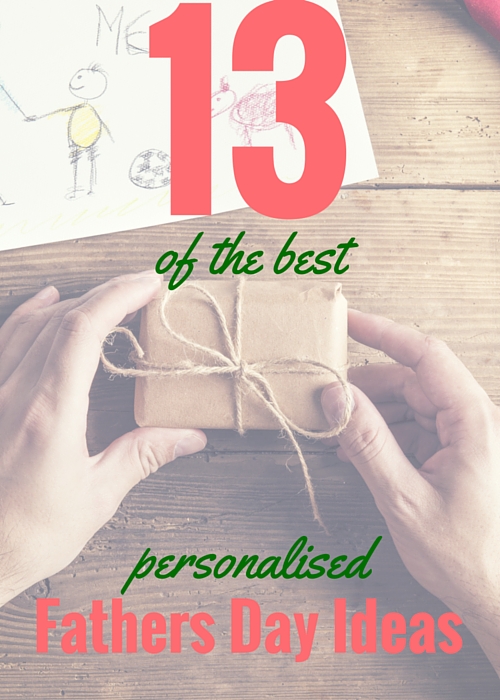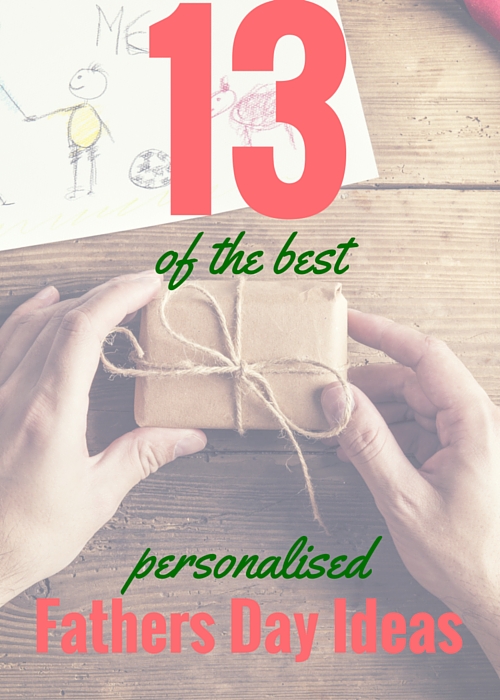 It probably goes without saying, but Fathers Day is not the time to impress your father with an expensive gift. Instead, it is the perfect opportunity to show your dad how much he means to you by creating something unique and personalised: something that reflects the individual relationship the two of you share. If you are looking for the best personalised Fathers Day gifts, we've got a comprehensive selection for you to choose from. Some of the gift ideas involve purchasing a personalised gift, while others are DIY projects. So whatever your budget and time restraints, you're sure to find the perfect Fathers Day gift idea here.
1. Fathers Day Themed Collage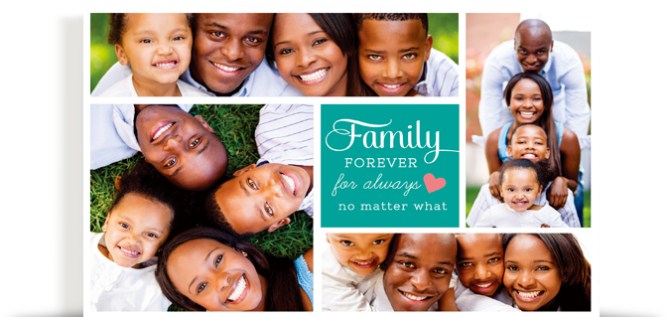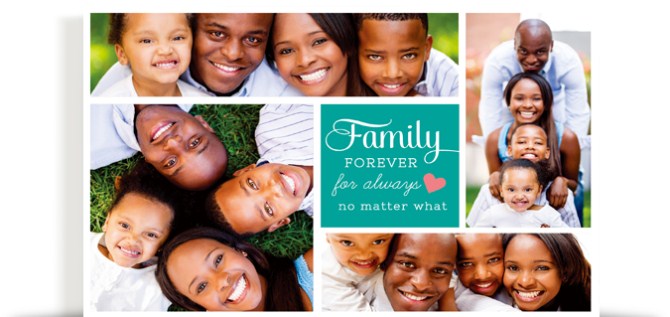 We've kept the best and most practical idea right at the top of the list, so feel free to stop your scrolling right now. There is probably nothing your father would like more than beautifully presented, professional photos of his family. At Canvas Printers Online, the task is finished almost as soon as it is started, as we've got the layouts ready for your perfect Fathers Day themed collage. Simply upload your favourite family photos and we'll take care of the rest.
2. DIY Bookmark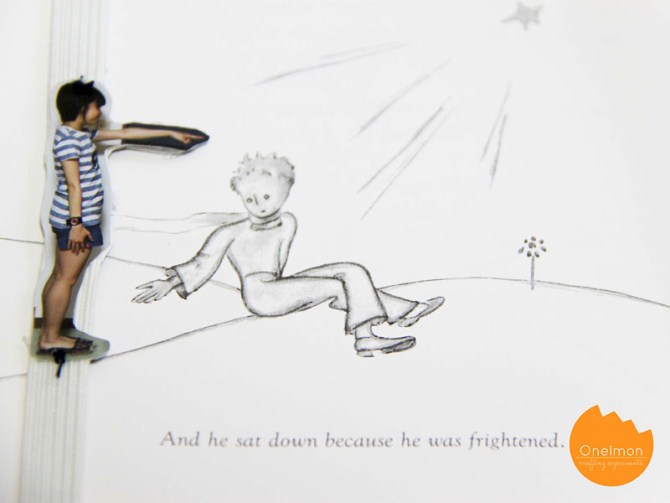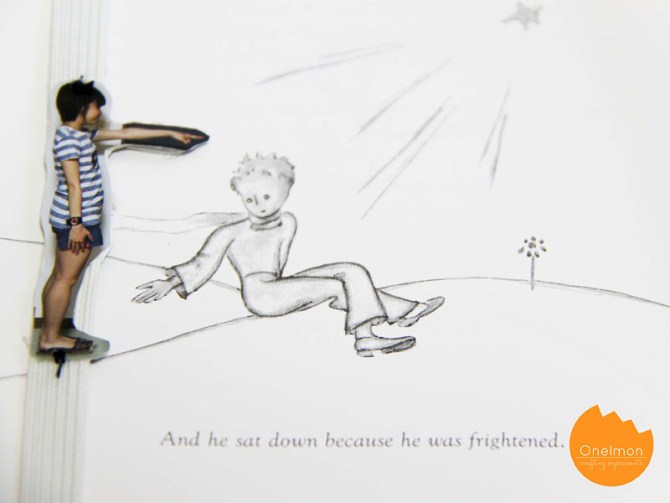 By Onelmon
In keeping with the family photo theme, these DIY Fathers Day bookmarks are so clever and effective that you'll probably wind up using the same idea for other gift-giving occasions in the future. Not only is the process simple and inexpensive, but everyone involved will have fun taking the perfect photos to create the look. The end result is a unique, creative creation that your dad will get a real kick out of using.
3. Amazing Dad DVD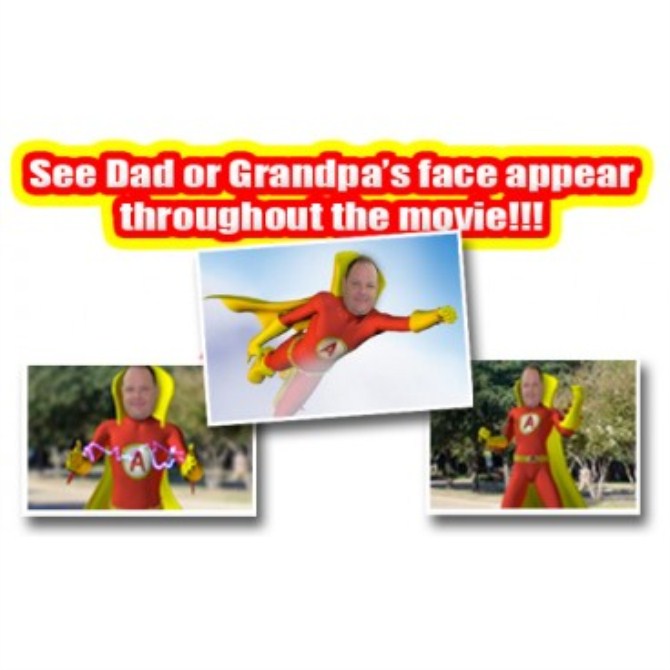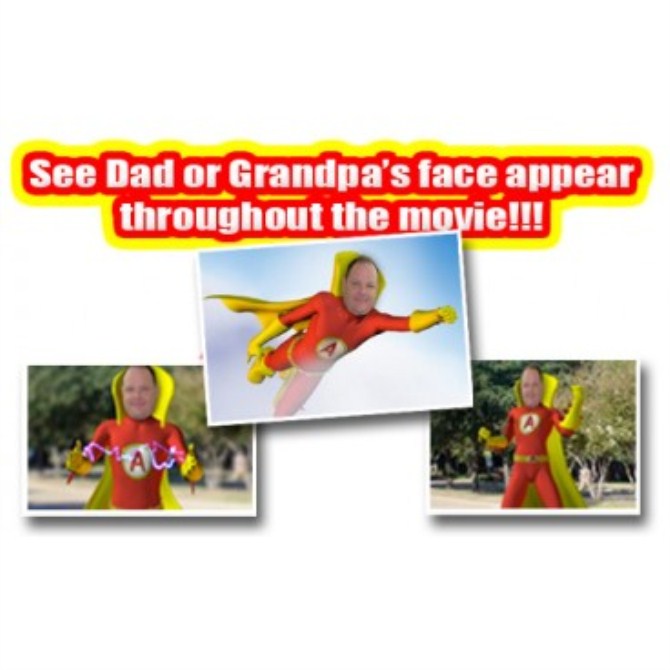 From dadshop
If your dad is like most dads, he probably looks forward to relaxing in a comfortable chair with a good DVD every now and then. How do you think he would feel watching a 30 minute DVD called The Incredible Adventures of Amazing Dad, starring himself as a superhero who succeeds at defeating the evil Professor Nasty? Yep, it's a little cheesy, but just like a good Dad Joke, your dad will probably find it much funnier than everyone else does.
4. DIY Tie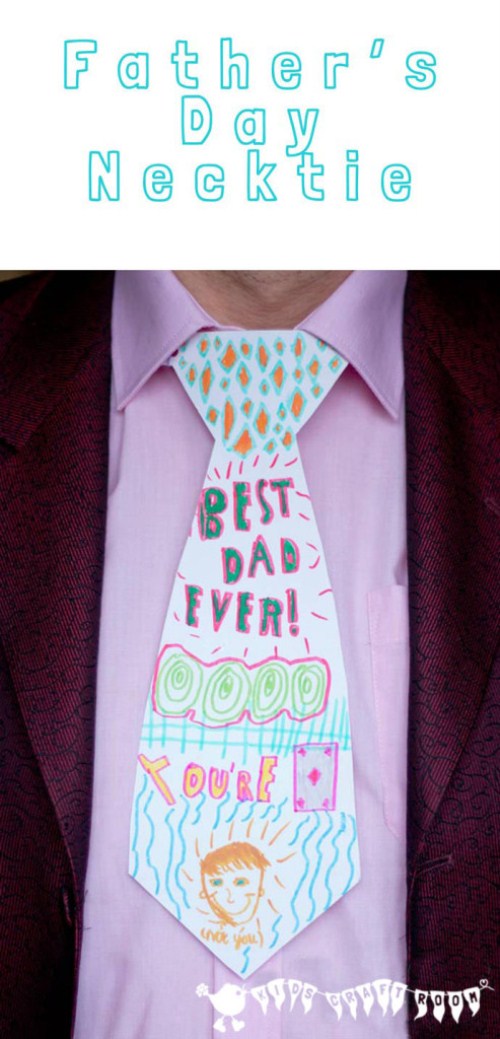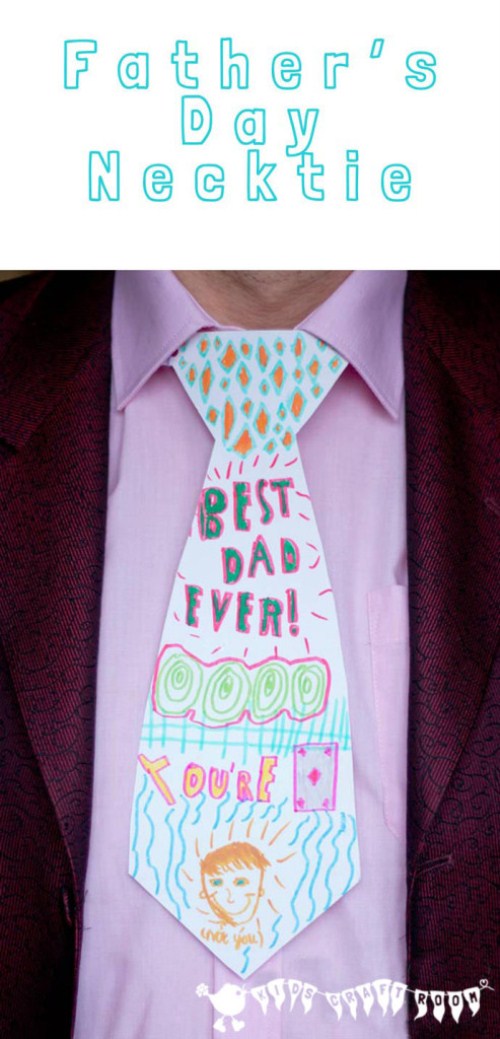 A personalised Fathers Day tie is the perfect project for young children who love craft (are there any young children who don't enjoy a good arts and crafts session?). This DIY neckties can also be made as a personalised alternative to a store-bought Fathers Day card.
5. Daddy's Chair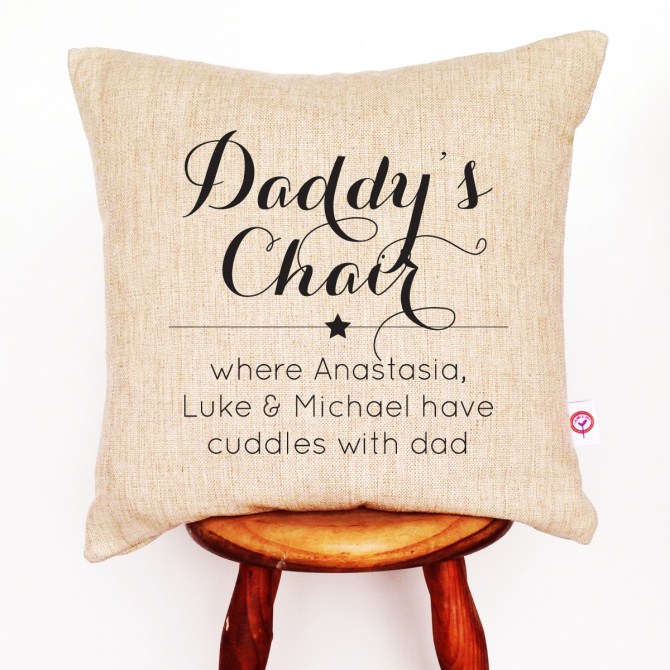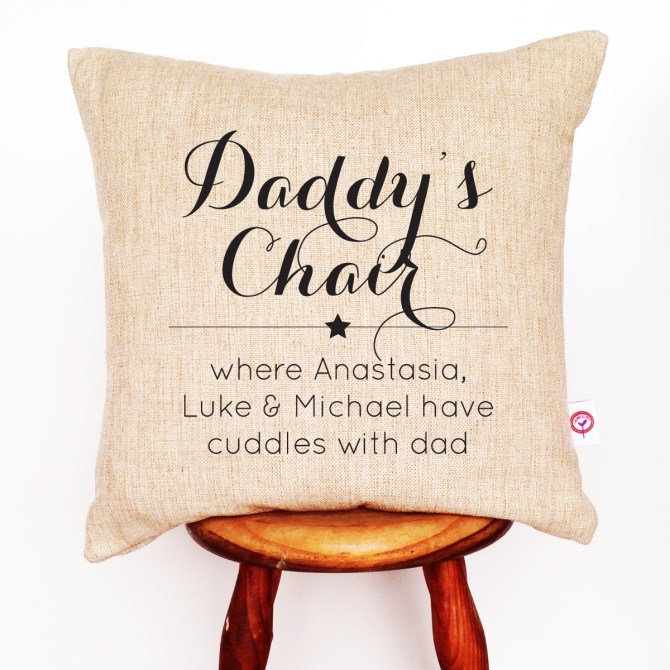 From Hard To Find
Somehow it just seems to be a Daddy thing: snuggling up in a comfy chair and sharing a story – whether from a favourite book or just recounting tales from the day. We love this personalised Fathers Day cushion cover which can be created with the text and children's names of your choice.
6. DIY Lego Pen Holder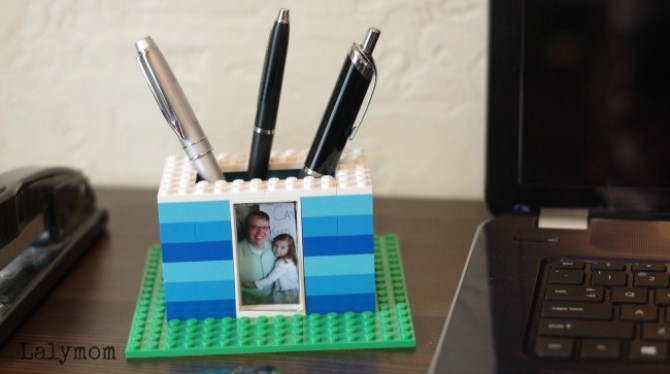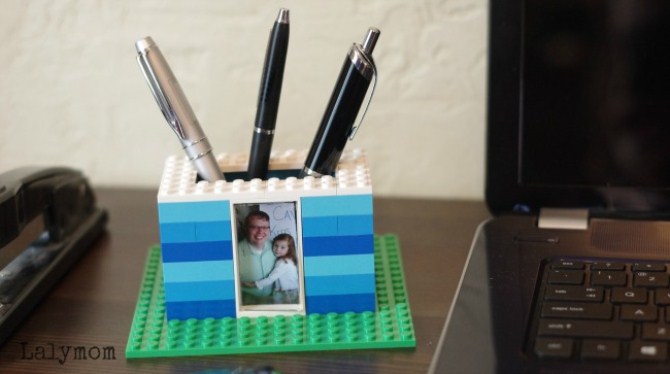 By Lalymom
Lego: is there anything it can't do? If you have fond memories of whiling away a Sunday afternoon making crazy Lego creations with your dad, he will love this DIY Lego pen holder, which can be further personalised with a photo of your choice. This is one of those personalised Fathers Day gifts that ticks all the boxes: practical, unique, personalised, and truly creative.
7. What We Love about Dad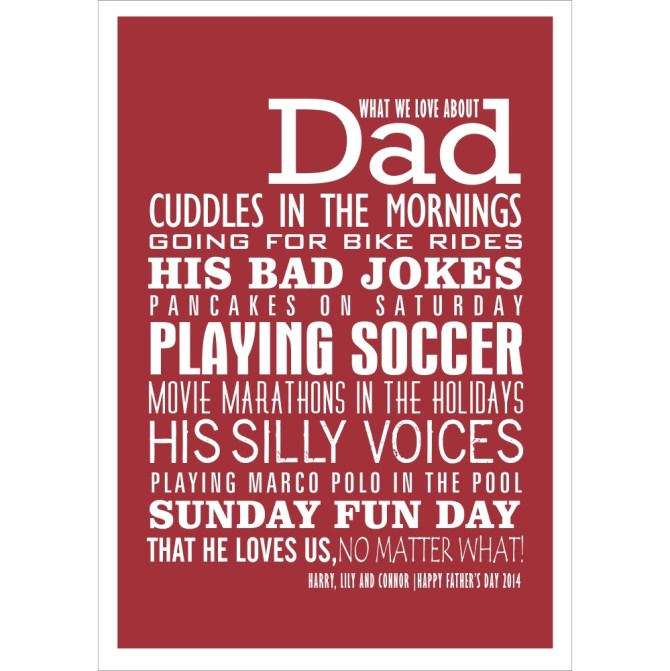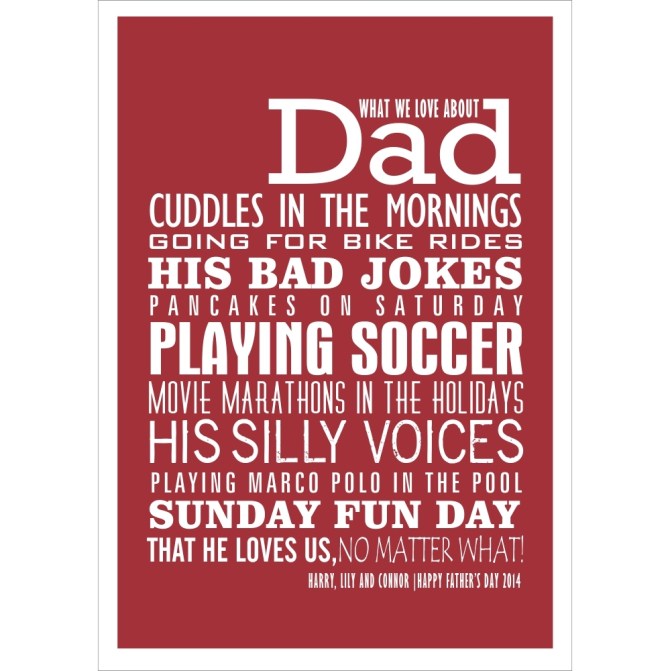 From Hard To Find
Ask anyone to list the top little things that they love or appreciate about their dad, and you'll probably be surprised by the variety, humour, and sometimes absurdly strange answers you'll hear. This personalised print comes in a variety of different colours and can be completely customised with your choice of text.
8. Clever DIY Origami Card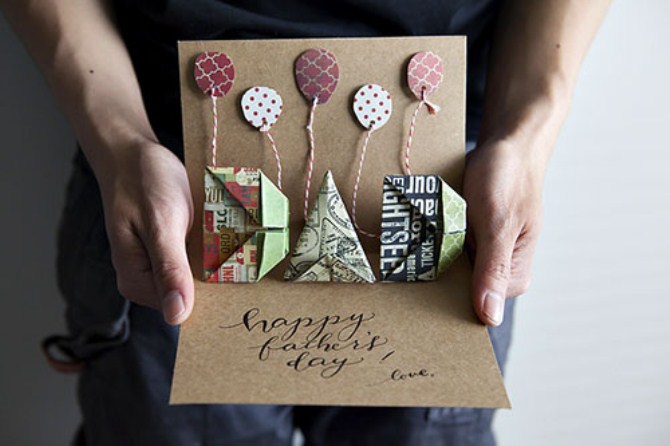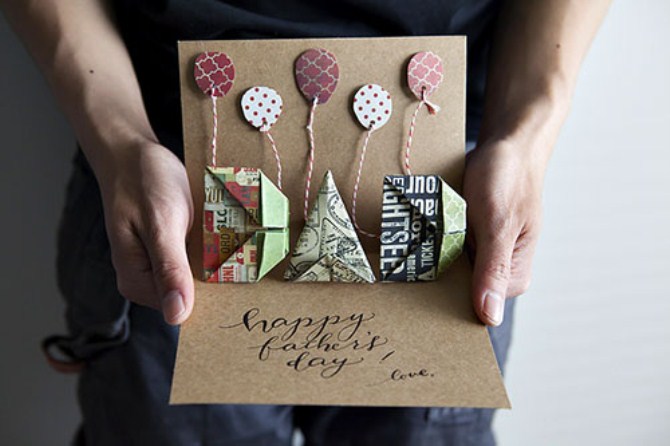 There are so many circumstances where the card is much more important than the present. The card is where we express our true sentiments, and most people will agree that there is nothing like receiving a handmade greeting card rather than one that has been store bought. If you enjoy paper craft and have some basic craft supplies on hand, this DIY origami Fathers Day card will probably turn out to be one of your father's favourite gifts on Fathers Day.
9. Family Love Mug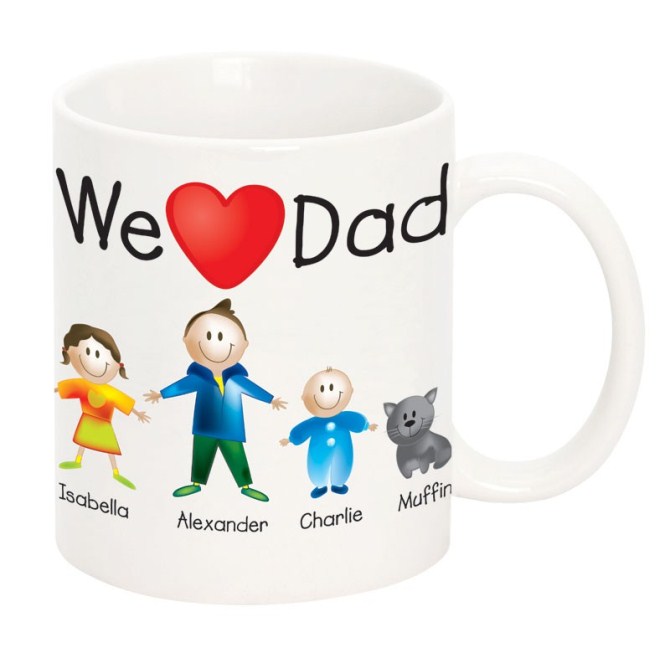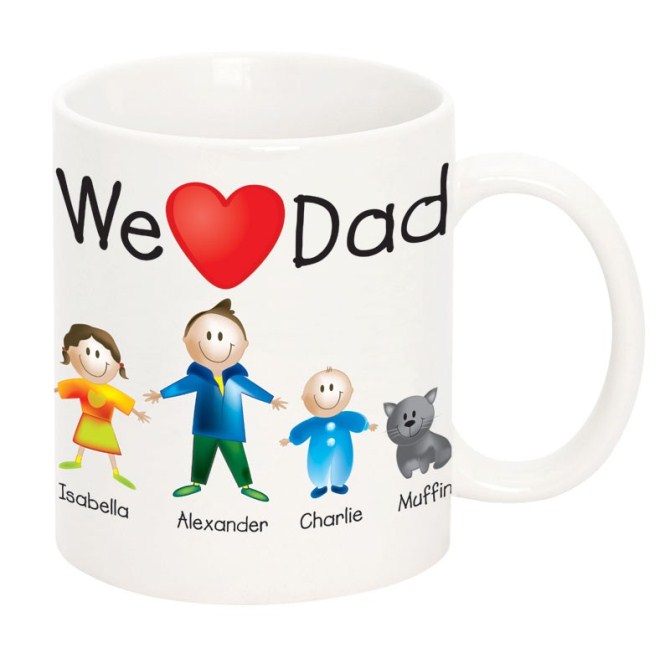 From Identity Direct
We've all seen those little stickers on the back window of cars, showing each member of the driver's family as a little cartoon or caricature. This mug encapsulates the same idea, by allowing you to personalise the mug with up to six figures, including infants and pets. In addition, a maximum of nine characters of text can also be printed underneath each figure to show that person's name.
10. Make It Yourself Tool Bucket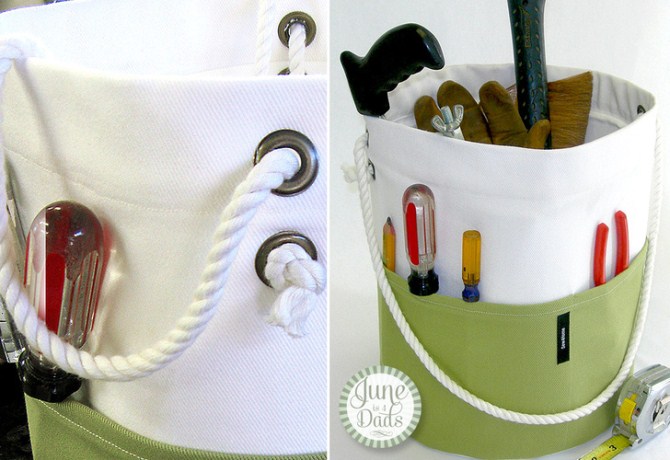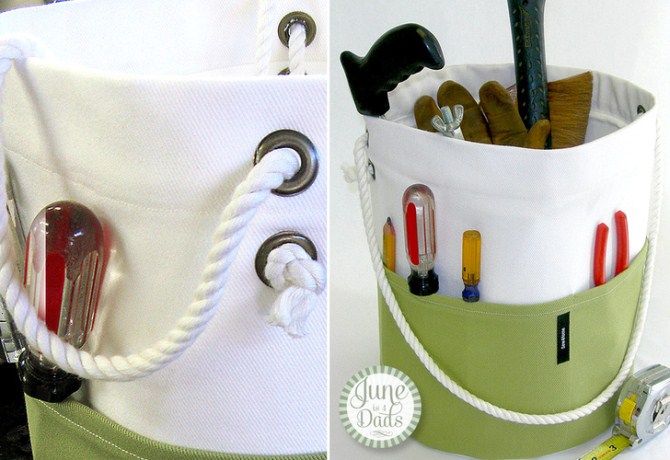 By Sew4Home
If you're looking for a DIY Fathers Day project that will be as practical and useful as it is clever and aesthetically pleasing, this handmade tool bucket ticks all the boxes. You'll need quite a range of materials, including a sewing machine and the know-how to use it, but if you are confident with a medium-level craft project, you're sure to be happy with the end result – and so will your dad.
11. AFL Clock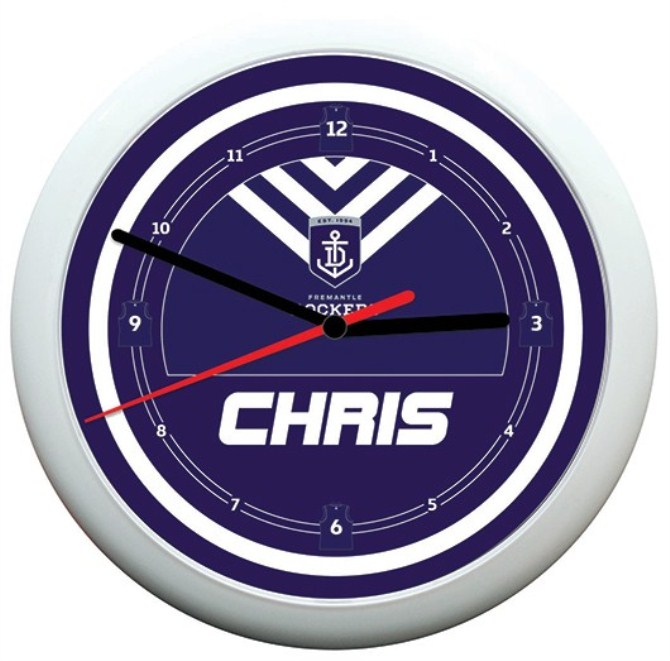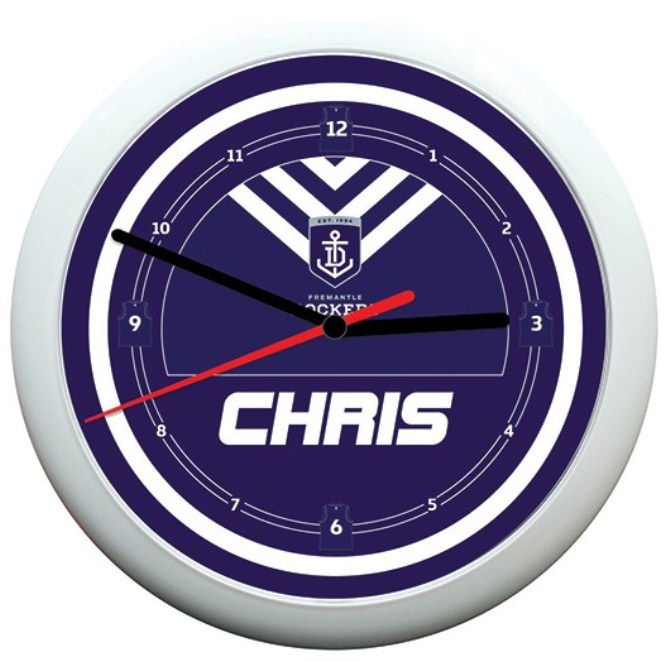 Fromm Identity Direct
Fathers Day just so happens to fall right when the AFL season is heating up to boiling point, and Identity Direct have a comprehensive range of wall clocks, mugs, and reusable drink bottles featuring every AFL team, and which can be personalised with a name or text of your choice. Embrace your dad's AFL obsessions this Fathers Day by giving him a gift you know he'll treasure – whether his team end up taking out the premiership or not.
12. Personalised Hammer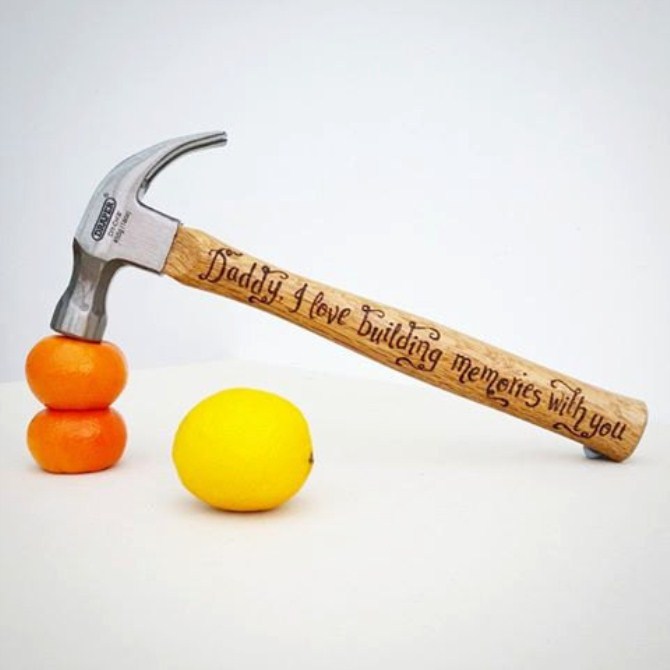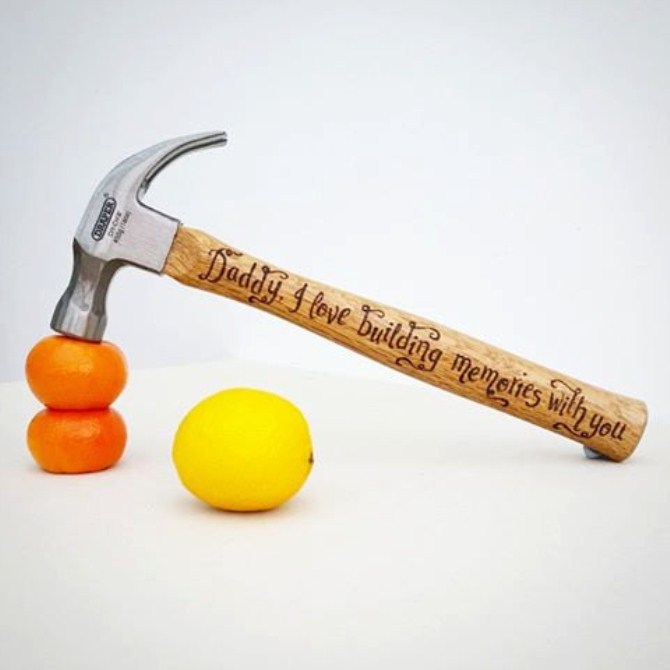 From Etsy
Dads are synonymous with building things, fixing things, hanging pictures, and various other activities that involve hammering nails. If the highlight of your weekends as a child used to be working alongside your dad and hammering a couple of nails into a spare piece of wood, this personalised hammer (which can be purchased directly from Etsy or completed as a DIY project if you're confident with your calligraphy skills) will be the perfect way of commemorating your childhood memories.
13. Personalised IPhone Case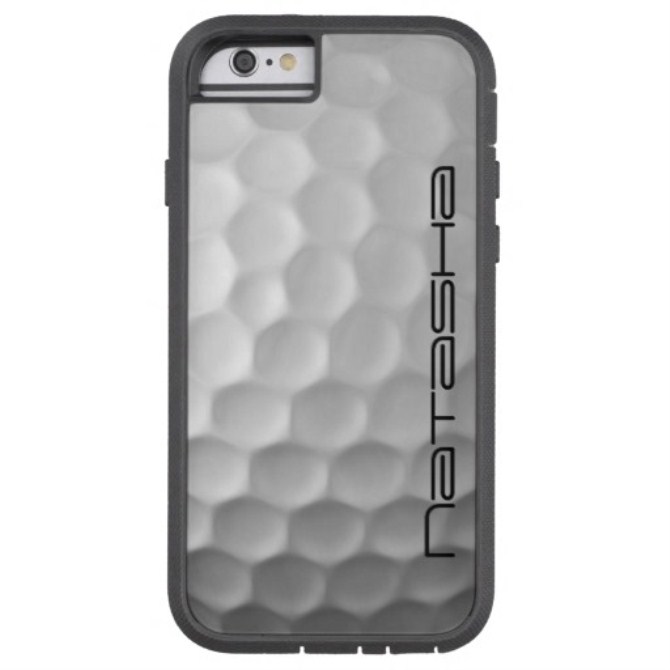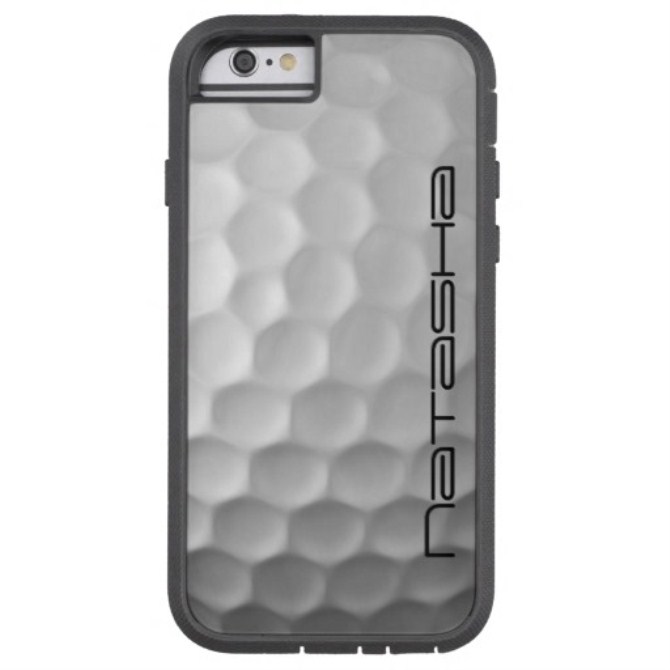 From Zazzle
Let's face it – most dads love their tech gadgets. There are also prone to dropping or otherwise damaging their beloved tech gadgets, so a personalised iPhone case that is both visually appealing as well as extra tough and protective will help your dad to keep his iPhone in good condition.
A little time, effort, and thought is all that is required in order to purchase or create the perfect personalised gift for your dad this Fathers Day. And if you manage to snap some special photos on the big day, click here and we'll turn them into effective canvas prints that will look amazing displayed on your wall.