Time goes by really, really fast. When we're kids it seems like the opposite, but as we grow up and take on adult responsibilities it all changes: You start to feel like if you blink you'll miss something. And when you become a parent this impression increases, because your kids seem to grow up in sudden, mysterious spurts. In many ways, the art of canvas prints online was made for Father's Day gifts, because they're a way of capturing time, if not in a bottle, on a canvas.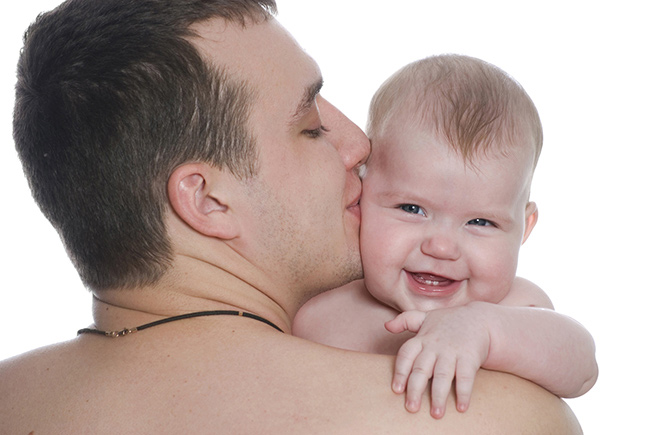 Every Father goes through a few distinct stages, and depending on where the Dad you're shopping for is in life there's a specific type of image you want to capture for making into the gift of art prints. Here's a quick guide to ordering Father's Day canvas prints online.
Canvas Prints Online for New Fathers
The proud new Dada rounding on his first Father's Day is going through a lot of emotions, even if he's the sort who doesn't show it. Most people will think of a beautiful photo of his new boy or girl as the perfect subject for canvas prints online – and we can't necessarily argue with that choice, except to say it's predictable, and he'll be inundated with such images.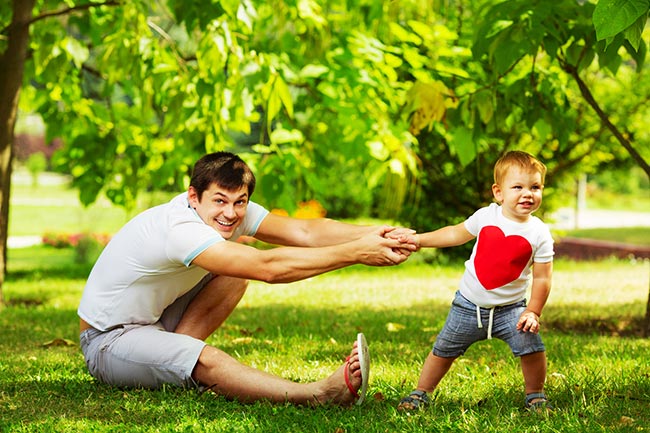 A better idea is to think about where he is as a new Dad: Excited, proud, but also probably a little scared. Instead of a canvas print of his children, find a photo of his Dad and him when he was a baby. This will accomplish two amazing things: Remind him of his own childhood and that he turned out fine despite any mistakes his father made, and underscore the continuity from one generation to another, that we're all part of something larger than just us.
Canvas Prints for Fathers of Adolescents
When's the right time for that gorgeous canvas art of their new baby? When that baby has grown into a surly, sullen teenager! Dads of teens have to develop a lot of patience and a lot of optimism, because even the brightest and most well-behaved teens go through many unfortunate stages that test patience and faith. Gifting Dad with a stunning portrait of their kids as adorable, fresh-faced babies will remind them of that singular joy they felt when their kids were born, and give them that final lift they need to cruise through the chaotic teenage years.
The Right Art Prints for Older Dads
There's a period of time between seeing your kids off to adult lives and becoming a grandparent. Your role as a parent is reduced (never done) and you can get back to your hobbies and interests in a way you couldn't when actively raising kids. The ideal canvas prints online gifts for these Dads very simply have nothing to do with their kids! They've been getting images of their family as gifts for decades, and the time has come to change the channel and get back to their particular interests. Whether it's a hobby, a favourite holiday spot, or something abstract and meaningful only to them, the time has come to switch it up in terms of image choice.
Whatever stage the Dads in your life are at, there are perfect images out there, ideal for turning into canvas prints online. When you've found the ones for your gifts, click here and we guarantee we'll make them into stunning piece of art anyone would be proud to receive.