Your wedding is your Big Day, and a lot of people will encourage you to do what you want to make that day special. And this is excellent advice, although you'll also note that most of these people are also encouraging you to do the most traditional things imaginable – most weddings are very similar in aesthetic, structure, and planning. In fact, the ideal wedding is often one that uses traditional motifs and design elements as a platform and finds little ways of expressing individuality without abandoning that time-honoured base.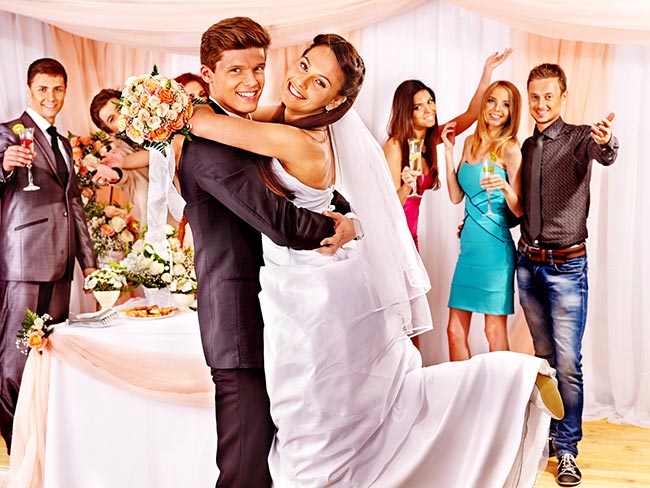 Many people seek to individualise their wedding in the photos – this way their guests have a traditional time and the wedding is a traditional event, but in their photos they can mix in some interesting 'twists' with more traditional poses. These days this increasingly means the use of Photoshop to create 'unique' images – and while this can be great fun, it can also be a terrible, terrible mistake, especially if you plan to turn some of these photos into beautiful canvas prints for your walls. Here are three things that no one should be doing with Photoshop, their wedding photos, and online printing.
Wedding Canvas Prints and Dinosaurs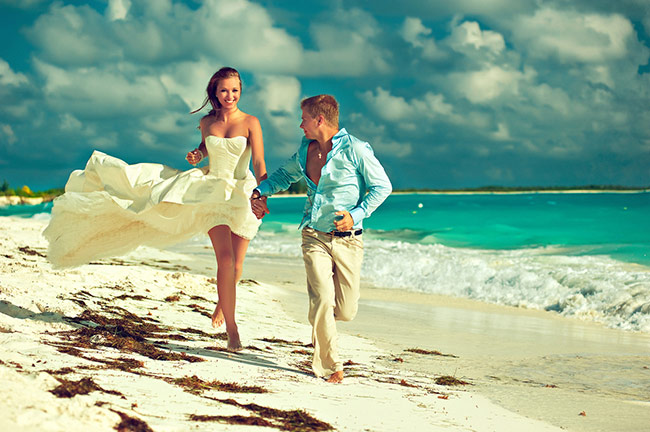 We're not precisely sure when this bizarre trend began, but creating a fun wedding party photo where everyone appears to be fleeing marauding Tyrannosaurs has become pretty common (don't believe us? Just Google 'wedding dinosaur' and be astounded). When actor Jeff Goldblum, who appeared in the Jurassic Park films, participated in one recently this trend was officially done – and thank goodness. What was a startlingly unique idea when it was first done has somehow become the world's strangest and saddest trend.
Deceased Family
Believe it or not, some folks have decided that if a beloved relative or friend cannot attend their wedding, they will Photoshop them into their wedding photos. While the sentiment is powerful, and the photos will be very affecting for those who knew these people, overall this falls firmly in the 'creepy' category. If you do choose to go this route, we would strongly encourage you to keep these photos private.
Making Yourself into a Mannequin
Have you ever picked up a magazine at the checkout in a grocery store and looked at an actor or actress on the cover and thought, this photo is so 'Shopped it doesn't even look like a human being? Don't let that happen to your wedding photos – especially wedding photos you plan to turn into big-impact canvas prints on your walls. A subtle bit of retouching to hide a blemish or other minor imperfection is understandable – but when you start to look like a poorly-animated version of yourself or a character on The Sims, the time has come to back slowly away from your computer monitor.
Your wedding photos are sacred, and you can do what you want with them. But sometimes it's healthy to get a reality check on how other people will perceive them. When you've got your wedding photos back from the photographer, choose the best ones and click here so we can turn them into wall art you'll never regret hanging up.