Your family is unique. Which is to say, everyone's family is unique, which renders inexplicable why everyone approaches family portraits the same way – very seriously. Even when they're smiling and in casual clothes, family portraits tend to feel tight and tortured because they're overly posed and artificial. In other words, no one believes that you spend hours every day in a close huddle, smiling in delight just to be near each other – they've met you in real life.
But making your family portraits – especially portraits rendered into a vibrant, fun canvas print for the wall – reflect your family's true personality doesn't mean you have to forgo formality and simply toss some candids up on the wall. It's just a change in approach more than anything else. Here are three fun, crazy ideas for your best family portraits ever!
For the Formal Canvas Print: Silhouettes
The silhouette was once very popular for keepsakes: The profile etched black on white is a striking image, and an elegant one that will work well even in a formal room.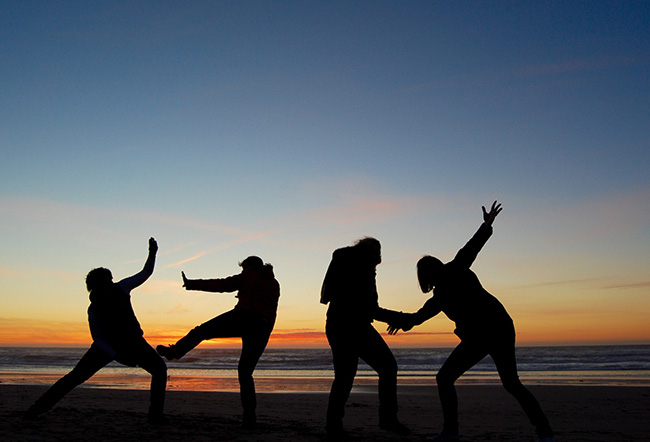 Start with a profile photo of each family member. Get in close so their heads and just the upper portion of their neck is in frame. Capture them at their most them: Kids right after they wake up, hair all crazy. Parents dressed in their most iconic things, including hats if it's a commonplace occurrence. Even pets can be brought into the action! If you can manage to take these photos against a white or at least a very light, uniform wall or screen, you'll have an easier time. Then, in Photoshop or another program, cut out the background and turn the photo into a black-and-white (not grayscale) image. Voila, a silhouette!
For the Informal: Caricatures
We've all had a caricature done at a show or carnival – they're often quite amazing in their detail and complexity, and can show us how we appear to other people much more clearly than any photograph. Caricatures are also a fun way to have a family portrait in an informal setting: Instead of the posed stuffiness of most portraits, caricatures invite people to laugh and relax – because you're clearly a fun, relaxed family that can laugh at themselves! And when it comes to the caricature canvas print, the sillier the better.
For the Heroic: Superheros
Finally, for those with some serious art and Photoshop skills, why not create bespoke comic book covers depicting each family member as a superhero? You could even start with some hi-resolution images of classic comic covers, and manipulate everyone's faces onto the figures depicted. The possibilities are only limited by the photo manipulation skills at hand – but the end result is guaranteed to be striking and memorable – and to become family heirlooms, if not a tradition.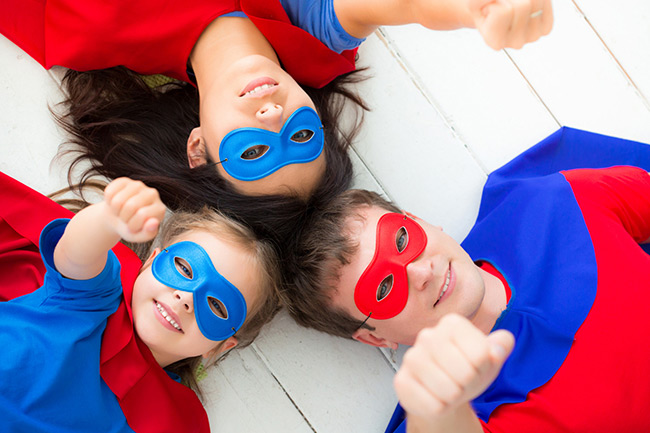 Your family is your family, and no other – your family portraits should reflect that. Be creative, and when you have an image that no other family would think of, click here and we promise to deliver the highest-quality print for your wall.