Everyone enjoys travel to some degree, and everyone loves to record their experience by taking travel photographs, and often enough having those turned into photos on canvas for their homes or offices. There's a certain pride in having a photo you yourself took hanging on your walls – it works in almost any room, no matter the interior design look.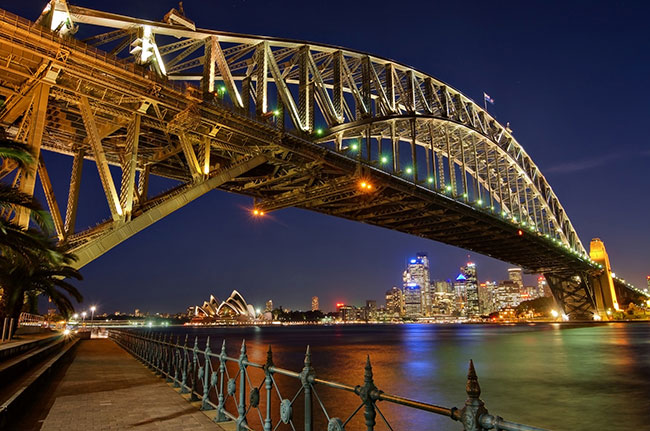 What most people aren't are professional photographers. There are plenty of web pages offering advice for great travel photos, but most people will read them and get bored at the first mention of apertures or technical values. What tourists need is some practical advice that can be employed to improve your travel photos no matter the camera or your level of experience. Here's a few tips that will make your travel photos more awesome without once digging into a sub-menu.
Walk Around
Everyone who has ever travelled anywhere knows the scene: You get up and excitedly head out to the main tourist attractions in the city – say, the Eiffel Tower in Paris or the Brooklyn Bridge in New York. And when you get there, so have a million other people, and you're all elbowing each other out of the way and getting into each other's photos.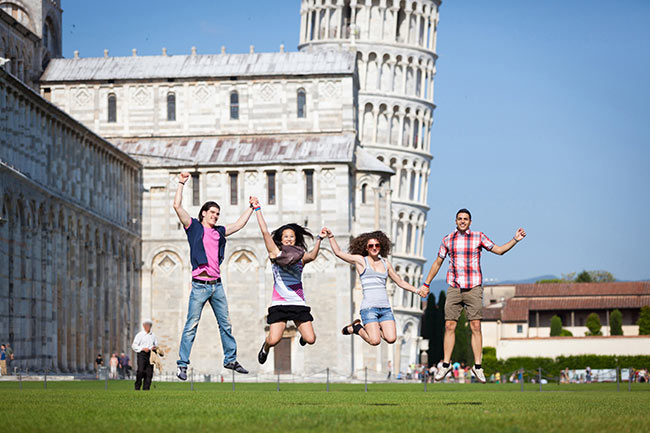 That's because you've all been taken there by a taxi, a bus or a train, and thus you all arrived at the same spot. Break out simply by exercising a little – walk around. Wander. A hundred metres in any direction and you're sure to find a less populated spot – which likely has an interesting angle or view of the attraction you're trying to get a shot of.
Use the Environment
Just because you're a tourist doesn't mean you have to stay on the street. Look around – are there buildings you can gain access to? Shooting a photo of a popular attraction from the building across the street not only gets you away from the crowds, it once again shifts your perspective. One of the things that separates professional photographers from amateurs is their willingness to knock on doors and ask permission to get on a roof, or the fourth floor, or some other angle – and that sort of adventurousness will not only make you new friends in a strange place, but will make your photos on canvas unique.
Ask for Help
We're all in this together. And when you're in a crowd of tourists snapping photos, you're all bound by that desire to record your experience. Asking for a little help from your fellow tourists can result in some amazing photos – not only by getting yourself into the frame, but people on the street around you can also assist with gaining some altitude by climbing onto street furniture and the like, or simply by advising you on secret ways to get closer or by suggesting vantage points you missed.
Not all photography advice has to be technical – some of it is just practical. If these three tips result in awesome travel photos from your next trip, click here and we'll turn them into gorgeous wall art for you to share with everyone who comes into your home.