It's pretty standard operating procedure these days to take photos at every possible event or achievement in your life, or the lives of loved ones and family members. This results in a plethora of photos, but most people experience the disappointment that comes with reviewing photos of a big event and discovering that a large number of them are repetitive, poorly composed, or otherwise unacceptable. A lot of time is spent, in fact, sorting through dozens or even hundreds of photos taken at weddings, birthdays, or Christmas trying to find a handful worthy of sharing, displaying, or turning into canvas prints for the wall.
The solution to this problem is relatively simple: Stop thinking like a guest or even a participant in these big life moments. Instead, start adopting a documentary mindset when big moments come – you're not just an interested party or invitee taking random photos, you're there to document and record the moment. This shift in mindset is crucial to taking better photos at these events, and is relatively easy to employ.
Documenting versus Experiencing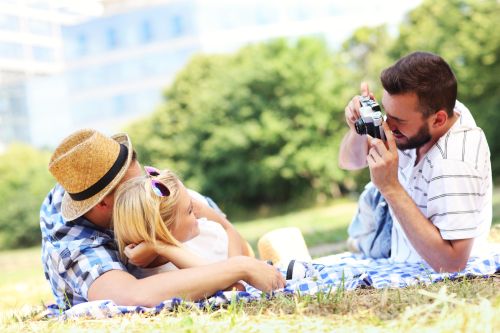 The first step in adopting more of a documentary mindset when photographing an event is to stop thinking of yourself as a participant. This means you have to make a choice early on: Whether to simply enjoy yourself and the moment, or whether to record the event for posterity. The former will be a more enjoyable experience. The latter will get you better photographs.
How to Document
If you choose to approach the event with the point of view of someone who is there to capture the event, there are a few simple steps you'll have to take:
Begin with thinking about your narrative. An event can be seen as a random collection of images and moments, but every event is planned, with a certain structure – and you can impose your own narrative on it with your choice of photos. Think in terms of telling a story: What's your introduction? Your set-up? The climax? The fade-out to credits?
Sketch out (in your mind or on paper) ideal images you'd like. These may not be possible, but if you go in knowing the sorts of images you'd like, your brain will be primed to notice opportunities when similar (or perfect) images present themselves.
Stay sober and stay focused: If you're going to document an event, you can't be dancing the Funky Chicken while amazing moments are happening all around you.
Don't be afraid to nudge – to get perfect images, you may have to suggest some poses and ask a few favours. Don't be shy.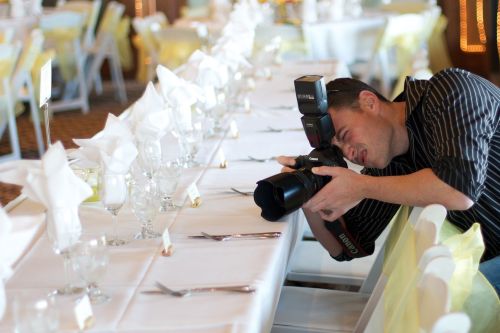 In the end, documenting an event is a trade-off: You'll have some amazing photos, but you might not have as many great personal memories, either. The effort and sacrifice are worth it, though, if you get those amazing photos – and when you do, click here and we'd be delighted to turn them into stunning wall art.